As The World Turns Recaps: The week of May 8, 2000 on ATWT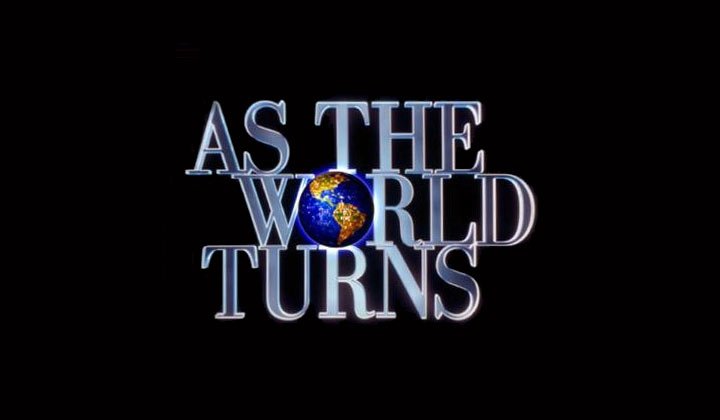 Monday, May 8, 2000
Curtis tells Isaac he wants to leave the hospital. Rejecting Bob and Nancy's concerns, Kim insists on going to work. When Simon shows up, Lily has to persuade Rose not to try to leave.
Ignoring Camille's protests, Isaac helps Curtis get dressed to leave. Rose hides on the room service cart that's brought to Lily's room and thus avoids being seen by Simon. Lily chases after Simon, unaware that another woman is following her.
Kim spurns a bouquet of flowers that are sent to her in condolence. Camille enlists Jack's help in getting Curtis back, but Isaac refuses to turn Curtis over to them at Java Underground. Kim is upset when Denise receives a benefits check from Andy's insurance company.
After Simon refuses to leave the casino, Lily sneaks backstage to see Rose. When Jack threatens to talk to the liquor license board, a reluctant Isaac allows Jack to take Curtis to a halfway house. Curtis rails against Isaac as he is led away.
Bob arrives at the station in response to Denise's summons. Camille and Isaac are saddened to realize how intractable their positions are. Kim calls Andy's insurance company and rails against them for saying that Andy is dead.
Rose is dismayed to learn from Mitzi that Simon was in her dressing room earlier, but is unwilling to step out of the show. Denise turns down Bob's request to let Hope stay with them overnight. Isaac and Camille kiss before she walks away. At the end of Rose's performance, Simon laughs and tells Lily, "there are two of you."
Tuesday, May 9, 2000
Tom brings John court papers to have Andy declared legally dead. Denise finds water dripping from the ceiling and asks Ben to come over. David Stenbeck tells Emily he has a counter-offer for her.
Lily orders Simon to stay away from Rose. Ben is agreeable when Denise suggests she and Hope move in temporarily with him, but when Kim arrives she takes over and insists they must move in with her and Bob. David warns Emily his money his dirty and if she doesn't work to free him, he'll implicate her.
When Lily urges Simon to come clean with her, Simon agrees and suggests they go to her hotel room. Kim takes Hope home and tells Denise to come after she and Ben finish cleaning up her apartment. When Ben gets soaked trying to repair her ceiling, he retaliates by drenching a giggling Denise.
Camille cautions John against moving too fast. Simon tells Lily that the truth will only hurt her. Emily completes the paperwork to officially take over the Intruder. Tom warns Emily not to slander his family in her paper.
Simon sweet-talks Lily and then locks her in the closet. The woman who's been shadowing Lily observes Rose. After talking with Bob, Ben agrees to keep his relationship with Denise quiet in order to support Kim. Simon beguiles Rose.
John tells Tom he's decided to include Denise in the process of having Andy declared dead. Lucinda consoles John by recalling her own pain in searching for Samantha. Emily takes great pleasure in telling Lucinda she's now the competition.
Simon suggests to Rose that she could be a descendant of beloved and as such, she'd be owed part of his great-grandfather's inheritance. Rose is irked when Simon insinuates that Lily is trying to keep her from getting the money. They agree to meet for breakfast and Rose promises to keep it quiet from Lily. Simon returns to Lily's hotel room just long enough to taunt her before leaving.
Wednesday, May 10, 2000
Jack tries to take Julia's mind off of her first visit to Al's Diner since the robbery and she kisses him. As Holden prepares to leave for Atlantic City, Henry shows Holden the footage they shot and insists it's ruined.
Molly confesses to Jake she's going to use her amnesia to expose Katie and cajoles him into helping her. Henry's sabotage backfires when Holden decides to go to Atlantic City anyway--they can re-shoot the footage back in Oakdale.
Jake apprises Molly of Katie's stalker and Chris' wrongful arrest and then agrees to help her. Jack apologizes to Julia for kissing her back when she was obviously upset and the two confess their fears. When Hal takes the family to breakfast at Al's, Jennifer sneaks outside to see Bryant. Hal later sees them together talking and Jennifer expects the worst.
Katie squabbles with Henry until Holden is forced to change plans and accompany them home. Hal surprises Jennifer when he invites Bryant to join them at breakfast. Jack is pained to see Barbara holding Parker because he has flashbacks of Carly.
Molly returns to the apartment complex to look through Katie's things, shrugging off Jake's concern when she becomes dizzy after flashing back to her fall. Hal explains to Barbara that he invited Bryant because he doesn't want Jennifer to be afraid of him. When Jack comes over to see Parker, Barbara counsels him to move on. Jack and Julia later remember that it's the one year anniversary of their breakup.
Molly is sickened to see how much Katie has taken over her apartment. Bryant informs Jennifer he let Hal think he was intimidated at breakfast as part of his plan to get approval for their dating. Jack asks Julia to be part of his future. Molly is enraged to discover that Katie is wearing her lingerie and jewelry that Abigail gave to Molly--she's stolen her life, Molly realizes. Julia's response to a nervous Jack is to kiss him.
In Hong Kong Carly stares at a picture of Parker and vows to return. Molly snaps the head off a blonde Barbie doll. Katie is startled to see her when she opens the door.
Thursday, May 11, 2000
Tom and Chris go to the Lakeview to have lunch with Bob while Emily, also at the Lakeview has the waiter give Tom a copy of the "Intruder" showing her face on the front cover as the new owner and editor. Tom reads how Emily is using the "Intruder" to gain Oakdale popularity in case Tom decides to sue for custody. Emily threatens Tom and tells him he isn't in charge and if he sues she will write about it. Tom figures out she is using the "Intruder" as a ploy to keep Tom away from Daniel, kind of like a "catch 22." Emily gives Tom a warning and tells him to have him and his family back off. Chris tells Tom he can help by getting a job with Emily and find out what she is up to. So Chris wants to pretend he is still the "black Sheep" to help Tom. Tom and Chris "stage" an argument for Emily to benefit and she bites, hook, line and sinker. However, during the argument, Bob walks in and thinks it is real. Not being able to let Bob in on the "staged" argument...he tells Tom and Chris how he is disappointed in them, and leaves the Lakeview. Tom and Chris finish there argument and Tom goes after Bob to explain. Emily then approaches Chris and thanks him for supporting her. Chris does a good job in gaining Emily's trust by putting Tom down, more or less. Chris gives Emily a sob story about not being able to get a job at the "Argus" and Emily caves and offers Chris a job.
Molly and Jake are at Molly/Katie's apartment looking for evidence against Katie. Katie is stunned to see Molly and so is Holden. Molly thanks Katie for watching her apartment while Molly was in a coma and gives her a hug. Then, Molly offers Katie her apartment for as long as she needs. Molly thanks Katie again and wants to repay her. After Molly and Jake leave, Henry comes in and Jake and Molly are outside having a laugh about the whole thing. Katie fills Henry in on Molly
Simon meets Rose for a conversation. While Lily pops in and asks Simon why she didn't meet with her. Rose thinks Lily is jealous of her "relationship" with Simon and doesn't want Lily to mess it up. Lily begs Rose not to believe Simon. Rose thinks there may be an inheritance from Simon but he just wanted to find the right woman. Lily is not fooled. Simon tries to get rid of Lily, in the mean time Holden calls. Lily tells him she needs to stay a few more days and he fills her in on how he needed to go back to Oakdale to finish up work. Katie figures out that Lily is not alone by re-dialing her cell phone and Simon answers...Holden used Katie's cell phone to call Lily. Henry tries to get Katie to tell him who answered lily's phone but she doesn't cave. Simon finds what he is looking for...the jewel in the middle of her hat for her show.
Friday, May 12, 2000
Katie steps in and volunteers to babysit when Holden has babysitting problems at ahome. When Henry threatens yet again to air her videotaped confession if she doesn't go along with him, Katie calls his bluff. Simon tries to distract Lily during the show but she spies the diamond on Rose's headdress anyway.
Simon begs Lily not to tell Rose that her "costume" jewelry could actually be real. Katie explains to Henry that unlike him, she has a life outside her career--making Holden happy is what's important to her. John shows Denise the official report of Andy's accident and asks her to sign the papers to have him declared dead because she was his wife.
When Denise hesitates, John tells her there's no way Andy could have suvived and she gives in. Simon finally confesses to Lily that the diamond is the Rose of Sharon diamond that's been in his family and it's cursed. Lucinda is non-plussed to see Katie at Holden's house, especially when she sees Katie has laid out a romantic feast for Holden complete with a bottle of wine. Lucinda later denies to Holden that she's checking up on him.
Holden insists to Lucinda he's aware of Katie's feelings for him and he's unfazed by them. When Katie tries to deny Lucinda's insinuations Holden tells her they're all true.
Lily doesn't believe Simon's story about the diamond being cursed and is skeptical that the diamond belongs to his family. Holden tells Katie he's flattered by her interest but he loves his wife. Simon warns Lily that the diamond belongs to him--it's his inheritance. Lily pretends to be Rose and has the security guard throw Simon out.
Simon sneaks back into the dressing room area. John asks Lucinda for help in publishing an announcement about Andy before the hearing. Denise tells Ben she fears she made a mistake in signing the papers--she feels guilty about wanting to move on with her life and worries what Kim's reaction will be.
Katie daydreams about making love to Holden. Simon attacks Lily when she prevents him from getting the headdress and Lily's shadow moves closer.