Dr. Daniel Stewart, M.D.
Deceased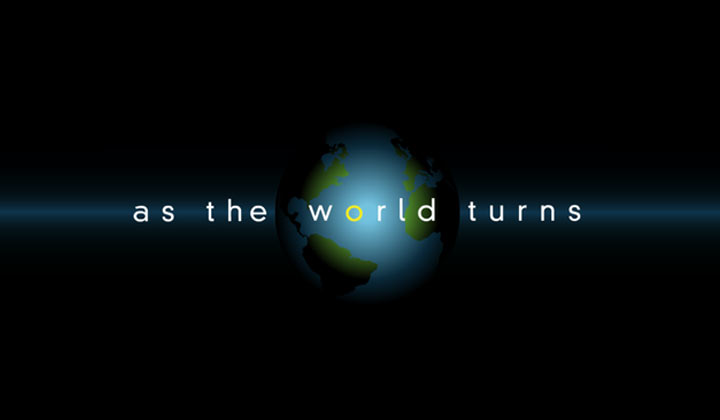 Paul O'Keefe
1962 to 1963
Doug Chapin
1964
Jeffrey Rowland
1965
John Colenback
January 1, 1966 to January 1973; January 1976 to September 21, 1979
January 1974 to January 1976
Born James "Jimmy" Lowell
Born (on-screen) 1958
Revised to 1940 when he was aged to 26 in 1966
Died September 21, 1979 of a terminal illness
Doctor
At time of death lived at home with Kim and Betsy
Married/Kim Sullivan Dixon (at the time of his death)
Susan Burke (divorced)
Elizabeth "Liz" Talbot Stewart (deceased)
Tim Cole (biological father; deceased)
Ellen Lowell (biological mother)
David Stewart (adoptive father; deceased)
Betty Stewart (adoptive mother; deceased)
Paul Stewart (adoptive brother; deceased)
Annie Stewart Ward (half-sister)
Dee Stewart (half-sister)
Jim Lowell (maternal grandfather; deceased)
Claire English (maternal grandmother; deceased)
James Lowell, Sr. (maternal great-grandfather; deceased)
Alice (maiden name unknown)
Lowell (maternal great-grandmother; deceased)
Danielle Andropoulos (granddaughter)
Alison Stewart (granddaughter)
Hunter McDermott (grandson)
Daniel Stewart Hughes (grandson)
Jennifer Ryan (granddaughter; deceased)
Stewart Cushing (nephew)
Maria Ward (niece)
Lowell Ward (nephew)
Gregory Ward (nephew)
Nancy Ward (niece)
Steve English (great-uncle; deceased)
Ronnie Talbot (brother-in-law)
Jennifer Sullivan Hughes (sister-in-law; deceased)
Miscarried child (with Susan)
Miscarried child (with Susan)
Betsy Stewart (with Liz Talbot)
Emily Stewart (with Susan Stewart)
Liz Talbot (affair)
Valerie Conway (dated)
Was shot by Joe Fernando and broke his surgical arm. As a result, for the rest of his life he conducted medical research instead of being a surgeon [December 1972]
Kidnapped his daughter, Emily, to avoid a custody fight [1973 to 1974]
Dan Stewart started his life as Jimmy Lowell. Shortly after giving birth, his mother gave him up for adoption and he was adopted by the Stewart family who renamed him Danny. Though he always knew he was adopted, Dan regarded the Stewarts as his real family. Sadly, his adopted mother, Betty, died when he was still a teen-ager. Later, against Dan's wishes, his adopted father, David, married Ellen Cole. Years later, Dan would learn that Ellen was his own biological mother! Although, initially hurt and angry, he eventually forgave Ellen accepted her as his mother.
While still in college, Dan impulsively married Susan Burke. Susan was ambitious and pushed her husband into becoming a surgeon because it was the most lucrative field. Though they tried to keep their marriage secret from their families, the truth came out when Susan suffered a miscarriage. Soon after, Dan found himself drawn to more easy-going, Liz Talbot. Susan tried everything to keep Dan away from Liz and married to her, including setting up Liz with Dan's brother, Paul. However, Susan's ambitious nature, and the way she favored doing what was good for her career rather than what was right, wore on Dan and he started confiding more and more in Liz. When Dan finally asked for a divorce, Susan refused and then took Ellen's advice to start a family, and seduced Dan. Needless to say, when Susan announced her pregnancy, Dan was less than pleased and became increasingly morose, especially when Liz married Paul and gave birth to a daughter, Betsy. Becoming angry and bitter, Dan got in an argument with Susan that caused her to fall down the steps and lose her baby. Susan milked her recovery for all it was worth, determined to keep Dan by her side. Soon, Susan learned that Dan and Liz had an affair right before Liz married Paul. Knowing that Dan wanted a divorce, Susan threatened that if he divorced her, she'd name Liz as the co-respondent. Though she hoped to make herself more desirable to Dan, by flirting with John Dixon, the plan failed, so Susan threatened to tell Paul about Dan and Liz's affair. Resigned to his fate, Dan let Susan seduce him in a weak moment and they had a child, Emily. Eventually, Susan grew tired of Dan and finally gave him a divorce.
By this point, Paul had died of a brain tumor and Dan was free to marry Liz. The reason for Susan's change of heart was Dr. Bruce Baxter, an ambitious man who had zero tolerance for children so Susan married Bruce and left Emily with Dan. Dan at long last married Liz - but sadly, the union was to be short-lived. After Susan learned that Bruce had had a vasectomy, and thus they'd never have children, she annulled the marriage, causing her to become bitter and resent Dan's happy marriage to Liz. One day, after an argument with Liz, Susan accidentally left the baby gate open at Dan's house. Liz saw Betsy teetering at the top of the stairs and in the rush to shut the gate, fell and ruptured her spleen. Although she was rushed to Memorial, the injury proved fatal and days later, she died. However, before she died, she confessed that Betsy was his daughter. Dan took Betsy into his home but decided not to tell the girl that he was her father instead of her uncle.
Susan's life spiraled out of control when Dan took Emily out of the country to avoid a custody fight. By the time Dan returned to town, Susan was drinking heavily and was declared an unfit mother. Susan's drinking became so bad that she was fired from the hospital. The worse Susan's life got, the more she drank. Soon she became a bar hopping drunk. Meanwhile, Dan was falling in love with Kim, who was stuck in a loveless marriage, with Dr. John Dixon, who was being treated by Dan after falling down a flight of stairs. Like Susan before, John milked his recovery, going as far as to fake his paralysis. John was also using Susan's drinking to guilt Kim into forgetting about being with Dan. Seeing he was going to lose Kim, John prolonged his recovery to keep her by his side. However, it didn't last for long and finally Kim decided to leave John. Out during a storm, Kim developed amnesia. John took care of her, isolated her from everyone, and convinced her that they had a happy marriage. By the time Kim regained her memory, she was pregnant with John's baby. John tried to use this fact to coerce her into reconciliation, but there was no way Kim was going back to a loveless marriage. Kim divorced John and made plans to marry the man she loved, Dan.
Susan was also trying to get Dan to return to her, but to no avail. Then one day, Susan was at Dan's to pick up some of Emily's things, and overheard a message from Kim telling Dan she loved him! Not wanting Dan to know, Susan pocketed the tape. However, instead of Dan turning to Susan, he turned to Kim's former sister-in-law, Valerie Conway. Susan ended up confiding the truth about what she did to both John and Kevin Thompson, John became so distraught about losing Kim (who was pregnant with his child) that he began drinking heavily and acting erratically, leaving Susan afraid that he'd blurt out the truth. But the most harm came from Kevin. Kevin was friends with Valerie, and, not wanting to see her get hurt by entering into a doomed relationship, he told Susan to tell Kim the truth or he would. Her back against the wall, Susan finally told the truth and lost Dan to Kim. Kim and Dan were both finally free to marry each other.
However, before that could happen, they still had to contend with John who was being very unreasonable. Losing Kim drove John to the brink of destruction and he started drinking heavily and was finally suspended from the hospital. Shaken by John's behavior, Kim demanded that John only be permitted supervised visits with their son, Andy. Determined not to let Andy be raised as a Stewart, John kidnapped the boy. When Dan found Andy and confronted John, John went after him with a gun, only to be shot accidentally. John lied and told everyone that Dan tried to kill him and married Pat Holland so that she wouldn't be forced to testify against him. Pat had a change of heart, however, and told the truth in court. Later, John threatened to reveal a deep dark secret if he wasn't allowed to see Andy--he threatened to tell Dan's "niece" Betsy, that she was actually his daughter! However, by now Betsy was fourteen years old and both Kim and Dan felt that she had a right to know. Although, at first, the girl reacted hysterically, running away and having a case of hysterical deafness, in time she accepted Dan as her father.
Meanwhile, Dan began experiencing severe headaches and Dr. Alex Keith told him that the symptoms might indicate a brain tumor. When he got back Dan's test results, Alex's worst fears were confirmed. When Dan's half-sister, Annie, found a letter Susan had written to David describing Dan's illness, she confronted Dan, he swore her to secrecy. Not even Kim, Ellen or the children knew the seriousness of his condition, and he wanted time to go over his will with Grant. Kim suspected that something was wrong, and she confronted Alex, who told her Dan wanted to spare her the pain of knowing that he was sick. Kim tried to be strong, but Ellen noticed she was always crying and thought that there was trouble in the marriage. When Dan told Kim it was time to tell his mother of his illness, Kim knew the end was near. They decided to take the children on a vacation so they could be together one last time. While they were away, Dan's condition worsened, and he had to go to the hospital soon. David, Ellen, Annie and Dee flew to his side. Soon, Nancy Hughes got the call from Ellen -- Dan Stewart was dead. Following Dan's death, Betsy continued to be raised by Kim while Susan took Emily out of town.

Post a Comment

Share on Facebook

Tweet this

Submit Feedback