-->
Elizabeth "Betsy" Stewart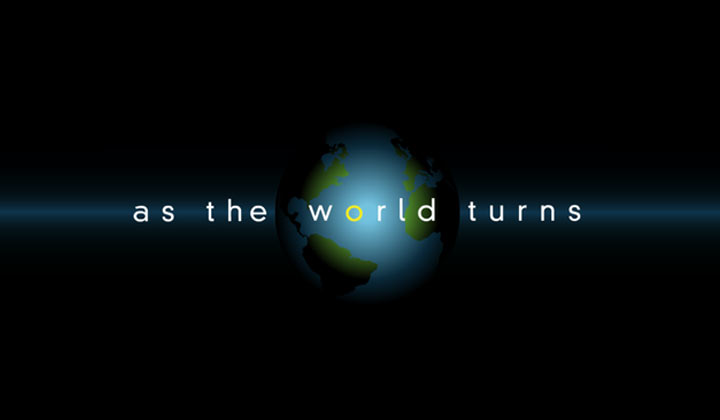 Tiberia Mitri
Early 1970's
Maurine Trainer
Early 1970's
Patricia McGuiness
1971
Suzanne Davidson
1972 to 1980
Lisa Denton
1981 to spring 1982
Meg Ryan
June 1982 to June 25, 1984
Mary Kane
June 1984 to July 1984; under wraps after accident and before Betsy's plastic surgery
Lindsay Frost
August 1984 to June 24, 1988
Jordan Baker
Aug 1994
Jennifer van Dyck
November 1996, voice over
Born (on-screen) 1970
Revised to 1965 when she was aged to 14 in 1979
Age must have been revised again to 1962 due to her daughter's age
Works at unnamed construction company
Former assistant to Craig Montgomery
Wisconsin
Single/Divorced (Steve Andropolous)
Craig Montgomery (divorced)
Steve Andropolous (divorced)
Dan Stewart (father; deceased)
Elizabeth Talbot Stewart (mother; deceased)
Emily Stewart (half-sister)
Tim Cole (biological paternal grandfather; deceased)
Ellen Lowell (paternal grandmother)
David Stewart (adopted paternal grandfather; deceased)
Jim Lowell (paternal great-grandfather; deceased)
Claire English (paternal great-grandmother; deceased)
James Lowell, Sr. (paternal great-great-grandfather; deceased)
Alice (maiden name unknown) Lowell (paternal great-great-grandmother; deceased)
Daniel Hughes (nephew)
Jennifer Ryan (niece; deceased)
Alison Stewart (niece)
Hunter McDermott (nephew)
Ronnie Talbot (uncle)
Paul Stewart (uncle & stepfather; deceased)
Annie Stewart Ward (aunt)
Dee Stewart (aunt)
Steve English (great-great-uncle; deceased)
Stewart Cushing (cousin)
Maria Ward (cousin)
Lowell Ward (cousin)
Nancy Ward (cousin)
Gregory Ward (cousin)
Danielle Andropoulos (with Steve)
Eric Hollister (dated)
Steve Andropolous (lovers)
Russ Elliot (engaged)
Tad Channing (dated)
Rod Landry (lovers)
Had a lifesaving blood transfusion from her biological father (Dan) after falling from playground monkey bars [1972]
Suffered briefly from hysterical deafness. (1978)
Helped Steve Andropolous evade the police [Summer 1983]
Broke into the Memorial hospital medicine room [Jun 1983]
Betsy Stewart's early years were filled with tragedy. Raised as the daughter of Paul and Liz Stewart, Betsy lost both of her parents at a very young age. With the death of her mother, Betsy spent her remaining childhood raised by her Uncle Dan and her grandparents. Then at the age of 14, Betsy received the shock of her life from her Uncle Dan-- he was actually her biological father! This shocking discovery upset Betsy enormously. She became troubled and withdrawn, and to Kim's and Dan's dismay, she ran away from home. She was discovered unconscious in a snow bank and brought to Memorial. Although Betsy recovered, it was soon learned that she was suffering from hysterical deafness. Once she could finally hear again, Betsy was ready to accept her father's love. Tragically, not long after she and Dan reconciled, Dan died from a brain tumor and Betsy was left in the care of her stepmother, Kim.
A few years later, Betsy fell for Steve Andropolous, Kim's new brother-in-law. Steve's brother, Nick, though accused Steve of going after Betsy's money and forbade the two to see each other. Though she tried to stay away from him, Betsy couldn't and the two began to date secretly. When Nick found out he became so enraged that he suffered a heart attack and died. Feeling extremely guilty, Betsy vowed to stay away from Steve and began dating Craig Montgomery. Soon after, Betsy found herself caught in a explosion, but was rescued by Craig. Eternally grateful, Betsy decided to marry Craig. Betsy and Craig's wedding kicked off 1983 but this was not a happy day for the bride, because her thoughts were with Steve. When they returned from their honeymoon, Craig and Betsy put on a happy facade for their friends and relatives, but the truth was that Craig was unable to make love. Although the problem was residual nerve damage from the truck explosion, Craig told Betsy that his impotence was caused by the knowledge that she was in love with Steve. Betsy was appalled by the accusation and by his jealous fits over Steve. She took Kim up on her offer to get away and stay with a friend in Ronda, Spain. In Spain, Steve found Betsy, and she tried to hide her feelings about him. Steve knew different, and a picnic lunch in the olive groves led to passionate lovemaking. They returned to Oakdale with the intention of staying together and going public with their love, only to have a rejuvenated Craig stage a romantic "honeymoon night" in celebration of his wife's return! Betsy felt trapped. How could she tell Craig she wanted to leave him now? Torn between her love for Steve and her commitment to Craig, Betsy made love to Craig. When she became pregnant, she was convinced the child was Craig's and decided to commit herself to her marriage, standing up Steve up on a day they had planned to go away together.
Soon after, Steve was wanted by the police for the theft of Whit McColl's gold coins. Later, Betsy, who had been out shopping, got into her car and found a wounded Steve in the back seat! Despite knowing that he was wanted by the police, she took him to the boathouse and lovingly tended to his wounds. Betsy enlisted Steve's friend, Tucker Foster, to help them find out who framed Steve. She thought it was Whit, but Tucker was sure it was Craig. Later,Betsy's grandfather, David, caught Betsy sneaking into the supply room at Memorial to get medicine for Steve. She begged her grandfather to come and examine him. David discovered that Steve was suffering from blood poisoning and gangrene and would die unless he got treatment. With Betsy's help, David operated on Steve right there in the boathouse. Steve worried about Betsy's safety, especially in light of her pregnancy, so he departed, leaving a note for her at the boathouse. Upset by the note, Betsy started experiencing severe cramps and was rushed to Memorial. As Betsy recovered, Craig and Diana McColl made plans to open a nightclub on the Stenbeck yacht, which Whit had bought as a present for Diana. The club was to be called the Anemone. Betsy wasn't pleased about this since they were already building a house in expensive Ruxton Hills, so where was all this money coming from? Meanwhile, one of Whit's rare coins had been bought by Bobbi Maxwell and her boyfriend, Lonnie. They traced Tucker from the pawnshop and called him for a meeting. Betsy and Steve joined the "coin hunt" and arrived for the meeting to try to buy back the coin from a man named Vermeil. The threesome found out that Vermeil did have the stolen coin and was planning to auction if off on a cruise to Bermuda. Betsy paid for Steve's passage, and he joined the cruise pretending to be wealthy playboy Daniel Bishop. When Betsy discovered Vermeil was a mobster, she knew she had to warn Steve. She told Craig that her doctor had recommended she take a cruise, and he believed her.
When Betsy told Craig she was going to call her broker and sell some stocks to get money for the cruise, Craig panicked. He had made some bad investments and had lost all her money in the stock market! The Montgomerys were broke, only Betsy didn't know it yet. In the process of attempting to help Steve, Betsy found that she was still in love with him and decided to leave her husband. Upon returning from a romantic evening with Steve at the boathouse, Betsy went into labor. It was a breech birth, and Steve had to get her to the hospital quickly! Still a wanted man, he waited in the shadows of the emergency room. Diana discovered him there and tried to get him to leave, but Steve couldn't tear himself away from Betsy, who gave birth to a healthy daughter. In remembrance of her father Dan, she named the child Danielle. Craig told his wife how much he loved her, and now that they had a child, he hoped things would be all right between them. Although Betsy told Craig it was over, things changed when he was fired from his job. Later, Betsy was so moved when she heard Craig talking to his sleeping daughter about his losses, and weakly told Steve she couldn't leave Craig right now. When Steve exploded, Betsy stormed out, saying they were through.
On Kim's advice, a sad Betsy wrote a note to Steve telling him how much she loved him. However, unbeknownst to her, Craig found the note, tore it up and forged a new one saying Betsy loved Craig and regretted having to betray him. The next morning, when Betsy came by to see Steve, Diana answered the door wearing only Steve's shirt. Devastated, Betsy decided she couldn't stay with Craig, so she moved in with Kim. The next morning when Betsy arrived to get the rest of her things, Craig picked a fight with her and seemed to fall down the stairs. Craig then cried "paralysis," getting Betsy to move back in with him. Meanwhile, a major storm ushered in the New Year. After it had passed, Betsy's boathouse was on shaky ground. Not about to give up on doing Steve in and knowing that he was already scheduled to work on the boathouse, Craig loosened a support beam so that it would fall on Steve's head. However, Steve and Betsy had decided to work together to salvage their special place, and the beam landed on Betsy instead. Luckily, Steve was able to save her from the wreckage. With the boathouse now destroyed, Craig knew he was sitting on valuable lakefront property. He located a Colonel Jameson, who eyed the property as a potential site for a chemical plant. Jameson shrewdly promised Craig a top level-job if he were able to talk Betsy into selling it. However, Betsy had other ideas.
Betsy surprised Craig by telling him she planned to build a home for abandoned children on the lot and call it the Refuge. Steve's construction company put in a bid. Diana heard about Steve's plans, got hold of the other bids and changed them, making Steve's the lowest. Steve and Tucker's company got the job. Meanwhile, when Betsy couldn't go through with a romantic evening, Craig left in disgust. Upset that Steve was hindering her marriage, Betsy tried to destroy everything that reminded her of him. She found the book of Greek poetry Steve had given her when they first met and decided to give it back to him. When Betsy arrived at Steve's apartment, she tried to say she was through with him, but the chemistry between them was too strong, and they fell into a passionate embrace. Betsy and Steve agreed not to make love until after she had left Craig. Later, after an angry Craig accused her of having an affair with Steve, as gently as possible, Betsy told Craig their marriage was over. Then she went upstairs to pack and discovered that Danielle was gone! Craig said he couldn't let Betsy take her away, so he hid her. Craig threatened to leave town with Danielle if Betsy called the police, and if she went to Steve, Craig told her, she'd never see her daughter again. Luckily, Craig's mother, Lyla, traced Danielle to the home of Mrs. Hoffman, a maid whom Betsy had fired previously, and Danielle was returned to her mother. At the same time, Diana McColl informed Steve that she knew Craig was faking his paralysis. Steve found Betsy at Kim's, and when she told him she'd left Craig for good, they had a joyful reunion. After learning that Steve, not, Craig, was Dani's father, Betsy and Steve finally married.
Betsy and Steve were finally happy, or so they thought. One day while driving, Betsy was in a terrible accident in Vermont. When she woke up, she needed plastic surgery because of the burns on her face and she had no memory of who she was and. Alone and vulnerable, Betsy found herself becoming close to her doctor and agreed to marry him. After a while, though, she started getting flashbacks of Oakdale and had to go there. While in Oakdale, Craig recognized Betsy and he reunited her with her family.
Betsy's life continued to be difficult though. Though she loved Steve, they found themselves arguing more and more about money. Steve wanted the best for Betsy and spent lavishly but refused to tell Betsy where the money was coming from. Soon, they found themselves in debt. Ashamed, Steve left Betsy. Despite all of his faults, Betsy still loved him and went looking for him. Unfortunately, she was heartbroken to learn that Steve was serving a life sentence in a Greek jail for trafficking drugs and, with much sorrow, she divorced him. After a failed attempt at romance with Tad Channing and then Josh Snyder, Betsy decided to get away from Oakdale and she and Dani moved to Wisconsin to live near her uncle, Ronnie Talbot.
Years later, Betsy sent a teenaged Dani to Oakdale to live with Betsy's grandmother, Ellen, believing that that would give the girl stability. Appearing to be a sweet innocent girl, Dani was in truth troubled and immature. Though Kim, Betsy's former stepmother, offered to provide Dani with a disciplined environment by inviting her into her home, it soon became apparent that Dani needed her mother's guidance and Kim demanded that Betsy take responsibility for her daughter. Seeing no reason to stay in town, Dani, who was now out of high school, left Oakdale.

Post a Comment

Share on Facebook

Tweet this

Submit Feedback