Todd Manning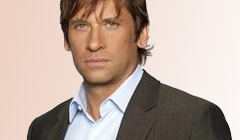 December 1992 to November 21, 1995; August 16, 1996 to
December 1, 1998
;
February 25, 2000
to
March 2, 2000
;
June 16, 2000
to
March 14, 2003
;
May 13, 2011
to
January 13, 2012
[on One Life to Live];
March 5, 2012
to
March 13, 2012
[recurring, on General Hospital];
May 9, 2012
to
March 20, 2013
[contract; General Hospital]; April 29, 2013 to Present [on One Life to Live]
Thomas Manning (birth name)
"Boomer" (childhood nickname given to Todd by Sam Rappaport)
"Tom", "Pete", "Rod", "Miss Perkins" (names of alternate personalities Todd faked to avoid prosecution in 1998)
Scarface (derogatory name Jack Manning calls him)
Born January 2, 1970
Birth year was changed to 1973 in 2008
Shot by Bo Buchanan and presumed dead [1994]
Shot by Irish terrorists and presumed dead [Nov 1995]
Declared legally dead after being beaten by Mitch Laurence's goons and disappeared [2003]
Birth year revised back to 1970 according to twin brother Victor Jr.'s tombstone [2011]
Birthday changed to April 29 [Victor's birthday celebrated on-air on April 29, 2013]
Owner and founder of Manning Enterprises (1420 Quartz Lane, Suite 301, Port Charles, NY 16543)
Owner and publisher of the Port Charles Sun newspaper
Owner and publisher of the Sun newspaper
Former editor of the Banner
The Palace Hotel in Llanview, Pennsylvania
Formerly Ferncliff psychiatric care facility
Formerly Metro Court Hotel [1420 Courts Lane, Port Charles, NY]
Formerly Llanfair [1177 Regency Drive, Llanview, PA]
Formerly a government compound in Louisiana [2003 to 2011]
Formerly a penthouse at 17 Corinth St., Llanview, Pennsylvania
Formerly Chicago, Illinois
Married to Blair Cramer (Revealed Aug 5, 2013)
Blair Cramer (Feb 1995 to Aug 1995; annulled)
Blair Cramer (Nov 1995 to Jun 1997; divorced)
Téa Delgado (Jul 15, 1997 to 1998; divorced)
Téa Delgado (1998; divorced)
Blair Cramer (Dec 2001 to Sep 2002; divorced)
Victor Lord (father; deceased)
Irene Manning Clayton (mother; deceased)
Peter Manning (maternal cousin; father via adoption; deceased)
Barbara "Bitsy" Jones Manning (mother; via adoption; deceased)
Tina Clayton Lord Roberts (sister)
Victor Lord Jr. (twin brother)
Tony Lord (paternal half-brother; deceased)
Victoria Lord Banks (half-sister)
Meredith Lord Wolek (paternal half-sister; deceased)
Powell Lord, Sr. (paternal uncle; deceased)
Gwendolyn Lord (paternal aunt; deceased)
Clinton James "C.J." Roberts (nephew)
Sarah Roberts (niece)
Sam Manning (nephew)
Powell Lord II (paternal first cousin)
Powell Lord III (paternal first cousin once removed; deceased)
Richard Abbott (paternal cousin)
Brian Kendall (paternal nephew; deceased)
Megan Gordon (niece; deceased)
Kevin Buchanan Sr. (nephew)
Joseph Buchanan (nephew)
Jessica Buchanan (niece)
Natalie Buchanan (niece)
Daniel Wolek (nephew)
Duke Buchanan (great-nephew; deceased)
Kevin Buchanan Jr. (great-nephew; deceased)
Megan Buchanan (great-niece; deceased)
Brennan "Bree" Buchanan (great-niece)
Zane Buchanan (great-great-nephew)
Chloe Brennan (great-niece; deceased)
Ryder Asa Lovett (great-nephew)
Liam Asa McBain (great-nephew)
Victor Lord III (nephew; deceased)
Unborn Child (with Blair; miscarried in 1995)
Starr Manning (daughter; with Blair; born 1996)
Jack Cramer Manning (son; with Blair; born 2001)
Danielle Rayburn (daughter; with Téa)
Hope Manning Thornhart (granddaughter, via Starr; deceased; born November 2008; died Feb 2012)
Marty Saybrooke (one-night stand; he later raped her)
Rebecca Lewis (romance; deceased)
Sam Vance (dated)
Téa Delgado (lovers)
Blair Cramer (lovers, Jan 2012)
Carly Jacks (one-night stand; 2013)
Blair Cramer (lovers, Jul 2013)
Raped Carol Swift [pre-1993]
Raped Marty Saybrooke [Mar 1993]
Tried to rape Marty again (outside Rodi's, Luna hit him with a lead pipe to protect Marty, and that was how he got his scar) [1993]
Escaped from prison [Oct 1993]
Terrorized Nora in a beach house when Nora was blind [Dec 1993]
Caused Suede Pruitt's death by pushing him and causing Suede to hit his head [1994]
Kidnapped Rebecca Lewis [1994]
Kidnapped baby Starr after resurfacing from Ireland [1996]
Killed Guy Armitage by blowing up his yacht [1997]
Tried to frame Patrick for the bombing of the yacht [1997]
Held 14 people hostage in the Buchanan lodge to find out who had killed Georgie Phillips [1998]
Faked dissociative identity disorder to avoid prosecution [1998]
Shot R.J. Gannon [2000]
Helped Blair hide the fact that she had shot Max [2000]
Gave away his son Jack when he thought the child wasn't his and told Blair the baby had died [2001]
Faked the death of Starr's nanny, Suzanne [2002]
Set a bomb at the police station and tried to steal evidence [2001]
Shot and killed Agent Kent to save Sam Manning from being shot [Jun 2011]
Knocked out hired entertainer in Spiderman costume [Jul 2011]
Kidnapped Sam Manning to lure the man masquerading as Todd [Jul 2011]
Stole gun from Dorian Lord's safe [Aug 2011]
Arrested for killing Victor Lord Jr. [Sep 2011]
Broke out of Llanview jail with help from Starr [Sep 2011]
Shot and killed Irene Manning [Oct 2011]
Went on the run after killing his mother [Oct 2011]
Recalled memories of having shot and killed Victor Lord Jr. [Oct 2011]
Had gun used to kill Victor Jr. planted in Tomas Delgado's room [Nov 2011]
Had Tomas's friend Claude kidnapped to lure Tomas into trap [Nov 2011]
Had Tomas kidnapped and forced him to confess to killing Victor Jr. [Nov 2011]
Obstructed police investigation into arson at the Sun to protect his son Jack [Dec 2011]
Arrested for murder of Victor Lord Jr. [Jan 2012]
Jumped bail and went to Port Charles, New York, to visit Starr [Mar 2012]
Threatened to shoot Sonny in an empty courtroom [Mar 2012]
Found not guilty by reason of insanity in murder of Victor Lord, Jr. [May 2012]
Switched Téa Delgado's deceased baby with Sam McCall's baby [Jun 2012]
Arrested for switching Téa Delgado's deceased baby with Sam McCall's baby [Jan 2013]
Tried to bribe police officer John McBain and attempted to flee police custody [Jan 2013]
Escaped from Ferncliff psychiatric care facility [Feb 2013]
Told Sam Rappaport he was sexually abused as a child
Stabbed in chest with a pair of scissors by Nora during attempted attack [Dec 1993]
Shot by Bo Buchanan while on the lam and presumed dead [1994]
Shot by police officer after rescuing Marty, Jessica, and CJ from car accident [1994]
Shot by Irish terrorists and believed dead [Nov 1995]
Beaten and left for dead in Victor Lord's tomb by Mitch Laurence's goons [Mar 2003]
Held in captivity for 8 years by Irene Manning [Mar 2003 to May 2011]
Shot by Agent Baker and thrown into Llantano River [Jul 2011]
Shot in shoulder by Irene Manning [Oct 2011]
Assaulted by John McBain [Aug 2012]
Assaulted in jail by his cellmate Johnny Zacchara [Jan 2013]
Poisoned with arsenic by Victor Lord Jr. [May 2013]
Strangled by Victor Lord Jr. [May 2013]
Blood type is O-
Todd first appeared in Llanview as one of Kevin's fraternity brothers. Marty was tutoring Todd, and they slept together once, but Marty later rejected him. On the night of the Spring Fling, Todd, Zach, and Powell raped Marty upstairs in Kevin's room. During the trial, it was revealed that Todd previously had raped another woman, Carol Swift. Todd's attorney, Nora Gannon, realized during the trial that Todd was lying and that he was guilty of rape. Nora threw the trial during her closing statement, basically saying that Todd was guilty. The judge declared a mistrial, but Powell broke down and confessed the truth before there could be a new trial. Zach, Todd, and Powell went to jail.
Todd escaped from jail while on work release, caused Suede Pruitt's death, and kidnapped Rebecca Lewis. Todd was shot and presumed drowned, but he later turned up at Llanfair, hiding out in the gardening shed and pretending to be "Ali" the genie so Tina's children, Sarah and C.J. Roberts, would deliver food to him. Later, while on the run again, Todd saved Marty; Viki's daughter, Jessica Buchanan; and C.J. after their car crashed. Todd tried to get away, but he was shot by Police Commissioner Bo Buchanan and taken into custody. Todd was eventually granted a full pardon and released from jail.
David Vickers showed up in town, pretending to be the missing son of Victor Lord and Irene Manning, and tried to collect the 27 million dollar inheritance. Tina Lord Roberts discovered that Todd was really Victor's long-lost son and tried to hide it from everyone, but Todd eventually learned the truth. Todd inherited all the money, then bought the Intruder from Dorian Lord and turned it into the Sun.
Todd became involved with Dorian's niece Blair Cramer, who claimed she was pregnant with his child, but really only wanted him for his money. After they got married, Todd made her take a pregnancy test, and it turned out she really was pregnant. When Blair was attacked and miscarried, Todd learned Blair hadn't been pregnant when they'd gotten married. Their marriage was annulled, but they got back together and were married again. Todd went off to Ireland to retrieve Marty because a young girl she knew, named Paloma, was dying.
Todd ended up getting shot instead of Marty's boyfriend, Patrick Thornhart, and was presumed dead. He showed up months later, only to find Blair and Patrick making love. In a rage, Todd kidnapped Starr but later returned her. Todd wanted revenge on Patrick, so he planned to blow up Guy Armitage's yacht and frame Patrick for it. The plan backfired, Guy Armitage wound up dead, and Patrick was able to prove that he had been out of town at the time of the explosion.
During a custody fight for Starr, Todd married his lawyer, Téa Delgado, to help him win custody of Starr, which he did. Téa originally married Todd because of the money he paid her, but the two became much closer. Todd admitted that he loved her and proposed they get married for real. Todd hired Blair to work for him again and tried to prove Bo Buchanan guilty of murdering Georgie Phillips to get revenge on the Buchanans. When the evidence started making Todd look guilty, he kidnapped everyone involved with Georgie and held them all at the Buchanan lodge, determined to make the real murderer confess and thereby clear him. Nora's daughter, Rachel Gannon, finally confessed to Georgie's murder, and Todd ran off, taking Téa with him. Todd hit Téa, but she turned the tables and knocked him out, called the police, and had him arrested.
Todd escaped soon after, said goodbye to Starr, and cornered Téa in a cabana. Sam Rappaport went in to talk to Todd and learned that Todd had been sexually abused as a child. When Sam tried to introduce that fact in court, Todd collapsed and went into a catatonic state. When he awoke, he appeared to have dissociative identity disorder like his sister Viki. The personality called "Tom," childlike and gentle, was in control and was determined to have Téa give him a second chance and admit she loved him. Todd and Téa eventually did get married again, but at the reception, Starr unknowingly played a tape over the country club loudspeakers on which Todd confessed that he was faking the DID to keep from being prosecuted. Todd quickly left town in 1998, and Téa filed for divorce.
Todd kept his eye on Téa from a distance and was not happy when he saw her dating R.J. Gannon. He tried numerous things, including turning the gas on in their apartment and shooting R.J., who fortunately had on a bulletproof vest, to keep them apart. But none of it worked, so Todd lured Téa up to Viki's cabin in February 2000 and convinced Téa to run away with him, which she did.
Months later, Todd resurfaced and announced that Téa had left him. Todd ran into Jessica, Will Rappaport, and Cristian Vega, who were on the run because Asa had made it look like Will had embezzled funds from the Megan Foundation. Todd packed up Will in a cargo container to be shipped to Ireland and convinced Jessica and Cristian to return to Llanview by lying that Viki was dying. With Blair's help, Todd regained control of the Sun from Blair's cousin, Kelly Cramer, and he kicked Téa's niece, Roseanne Delgado, and her friend, Sophia, out of his old penthouse and moved back in. He began to fall in love with Blair again, helped by some encouragement from their daughter, Starr.
Todd helped cover up the fact that Blair had shot Max, and he and Blair agreed to get married again. But the night before the wedding, Max drugged Blair and made sure that Todd saw them in bed together. Todd exploded at the altar and revealed several of Llanview's secrets, including the fact that Blair had shot Max. He even turned over some of her clothes with gunpowder residue before he learned the truth that Max had set Blair up. He testified that Blair was crazy when she'd shot Max, so she would go to St. Anne's instead of to jail.
Upon her release, Blair learned she was pregnant. Figuring out that the child had to be Todd's, she panicked and left town for Mexico. Todd followed her to Mexico and delivered her baby because no one else was around. Todd thought the baby was Max's and arranged for Paloma Sanchez, the woman who owned the hacienda, to "get rid" of the child. The child was given to David Vickers, who took the baby and gave it to a rich couple in Texas.
Todd told Blair the baby had died, and Blair initially did not tell Todd the baby had been his. When Blair admitted the truth, Todd took the baby home, telling her it was an "adopted" child. Blair's nemesis, Gabrielle Medina, found out the child was alive and blackmailed Todd into giving her a job. Blair thought that Gabrielle was blackmailing him because Todd had gone through some "illegal procedures" in "adopting" their baby. But Todd's deception was discovered when baby Jack developed aplastic anemia, just like Starr had, and Todd had to retrieve Alex Olanov to be the bone marrow donor. Sam, learning from Nora that Alex had been Starr's bone marrow donor, too, put everything together and told Blair the truth, that Jack was her biological son that Todd had told her was dead.
Blair was furious with Todd. She hired bodyguards to keep Todd away from the baby, and she and Sam secretly took the family away to Hawaii to get away from Todd. But the bodyguards were working for Todd, and he followed them to Hawaii and planned to kidnap the kids. However, he ran into Téa Delgado, who warned Blair about Todd's plans. Blair took Starr and Jack safely back to Llanview, while Todd was stranded on the island. While Todd was gone, Blair took over running the Sun and divorced Todd.
After Todd's plan to kidnap his children went awry, he ended up shipwrecked on a deserted island with Téa and Ross, a man Todd had hired to help him with the kidnapping. Todd and Ross both vied for Téa's affections. After Todd spied Téa kissing Ross, he decided to leave the island alone. As he prepared to depart, Téa showed up and told Todd that she was in love with him and always had been. A wave of emotions rushed over Todd, and he admitted to Téa that he wanted to be with her, too.
The two then made love for the first time. Afterwards, however, Téa discovered that Todd still had a picture of Blair, and painfully realized that he was still in love with Blair, despite having earlier sworn that he was through with her. Though hurt by the realization, Téa gave her blessing for Todd to romantically reunite with Blair. Desperate to get home to his family, Todd risked his life by getting on a makeshift raft and rowing out into the sea. He washed up on a beach in Guam, and from there made his way back to Llanview.
When Todd returned to town, Blair was worried that he would try to steal her children again and called the police when she found him alone with Jack, but she struggled with her feelings about Todd.
Blair ran an exposé of a mob family in the Sun, which led to death threats against her. She didn't take them very seriously until one day in the park, her daughter's nanny, Suzanne, was shot and killed by a hit man who thought she was Blair. The hit man was face-to-face with Blair when she rushed to Suzanne's side, but the sound of approaching sirens caused the hit man to flee. Blair was taken to a local police station, where Sam, Cassie, and Todd went to see her. They devised a plan to protect her: they would tell everyone she had lost her mind and had been sent to a clinic in Switzerland, but in reality she went to stay in Todd's penthouse, where she could hide and still be with her children.
Sam and Blair grew closer, but eventually she realized that Todd was the only one she really loved. After Todd saved Blair from the hit man, who was arrested, Blair and Todd admitted their feelings for each other, and Todd surprised Blair by calling Rev. Andrew Carpenter to rush over and marry them right away. But Sam was suspicious about Todd "saving" Blair and decided to investigate further into Suzanne's death. During the middle of Todd and Blair's marriage ceremony, Sam showed up at the penthouse with a very-much-alive Suzanne in tow and interrupted the wedding.
Blair moved back into the Cramer mansion and recoiled from Todd's latest betrayal. She demanded that he stay away from her and their children. Soon after, the reprehensible Mitch Laurence attempted to kidnap Starr in order to have a hold over Todd. Blair caught him in the middle of the act and begged him to take her instead. He did, chaining her up in an abandoned theatre. Todd rescued her by kidnapping Natalie and bringing her to Mitch, who as it turned out intended to hand her over to her grandfather Victor Lord, who was near death and needed a heart transplant. The authorities stopped Mitch and Victor before Natalie's heart could be transplanted into Victor. Todd had a tense reunion with his father before Victor quickly expired. Mitch then had Todd kidnapped and locked in the Lord mausoleum as part of a plot to frame Todd for the death of Sam Rappaport. Todd was bound and gagged and placed in Victor Lord's crypt. When the crypt was later searched, Todd was no longer there.
Blair had Todd declared legally dead and tried to move on with her life, even starting a relationship with Mitch's younger brother, Walker Laurence, who had recently come to town. Blair was stunned when Walker admitted he was actually Todd Manning, claiming he had plastic surgery after being beaten by Mitch's thugs and left for dead. The man with Walker's face would live as Todd for the next eight years, with no one suspecting that he was a fake.
The real Todd resurfaced in May 2011, being held captive in an undisclosed location that appeared to be some sort of government facility. Todd had been catatonic but was revived thanks to a serum injected into him by a government agent named Malcolm Baker. Baker questioned Todd about the whereabouts of a mysterious item, but Todd knew nothing about it. Just as Todd was about to be killed by another agent named Kent, he managed to break free and stowed away on the plane that brought Patrick Thornhart back to Llanview to reunite with Marty, who believed he was dead. Todd was shocked to learn that there was another man living his life. Todd showed up at Dorian's house and befriended an unsuspecting Sam Manning. When Agent Kent tracked down Todd and threatened to kill Sam, Todd shot and killed Agent Kent during a struggle for his gun. When Agent Kent was discovered, Sam told authorities that a man with a scar on his face had saved him and identified the man from a photo of Todd's original face. Todd got a room at the Minute Man Motel and began researching the imposter's activities for the past eight years. On Sam's 7th birthday, Todd showed up at the Manning house and knocked out a hired entertainer who was wearing a Spiderman costume. Todd put on the Spiderman costume and went to Sam's party, where he interacted with his unsuspecting family. When everyone left the room to get Sam's cake, Todd took Sam back to his hotel room. Todd called the man who was posing as Todd and instructed him to go to his office at The Sun, where both men came face to face for the first time. The man with Todd's original face swore that he was really Todd Manning, while the man who had lived as Todd for the past eight years stared in disbelief and called him a freak. Todd brought the imposter to the Manning home at gunpoint, but before they could enter they were stopped by Agent Baker. Baker assured the man who was living as Todd that they would deal with the other man and they carted him off.
Baker shot Todd and threw him in the water off the docks. A homeless man rescued Todd, who as it turned out was wearing a bullet proof vest. The homeless man listened to Todd's story and told him to contact John McBain. John met Todd and saved him from being shot again. John took DNA evidence from the man with Todd's original face and broke into Todd's office at The Sun to obtain the other man's toothbrush. Meanwhile, Baker tracked down Todd at John's apartment but Todd managed to subdue Baker. Todd then showed up at a movie opening and declared to a stunned Blair, Téa, Starr and Jack that he was Todd Manning. The man who had been posing as Todd insisted that the other man was a fraud and confided in Téa that he had gotten involved with Baker several years earlier when Baker approached him about funneling money through The Sun in exchange for business opportunities. When the man posing as Todd realized that Baker was a rogue CIA agent he tried to get out of the deal, which is when Baker sent someone to kill him. Tomas, a former CIA agent who also worked for Baker, found out about the plan to kill Todd and saved his life. Tomas confided in Blair that he had been sent by Baker to kill Todd eight years ago and delivered him to Baker after finding him bound and gagged in Victor Lord's crypt. Tomas told Blair he had no idea which man was the real Todd and had tried to get a blood sample from Todd after his recent shooting to test the DNA, but he was stopped before he could draw the blood
John stunned everyone by revealing that both men were a match for Todd. Both men asked for another test. While waiting for the results, John tracked down Baker at a secret facility in southern Louisiana. John, Tomas and Brody raided the facility and found Irene Manning -- Todd's believed-dead mother. They brought Irene back to Llanview, where she revealed that both men were twins. Irene had given Todd to her cousin Peter Manning to raise and had kept the other son, Victor Jr., because she saw something special in him. Victor was raised in near isolation as Irene joined the CIA and later launched a rogue operation. In 2003, after Todd was left for dead in his father's crypt by Mitch Laurence and his goons, Irene had Todd brought to her secret facility and brainwashed Victor into believing that he was Todd. She even cut a scar onto Victor's cheek so he would pass for Todd. But realizing that Mitch was still after Todd, Irene gave Victor plastic surgery so he would appear to be Mitch's long-lost brother Walker Laurence. Victor came to Llanview in May 2003, introduced himself as Walker and quickly became ensconced in Todd's former life before revealing that he was Todd -- a lie that even he believed.
Todd rushed to tell Starr the news and he enjoyed meeting his granddaughter, Hope, whom he quickly christened Peanut. But Todd's happiness quickly dissipated as he dwelled on all of the time he had lost while an imposter took over his life. Todd was eager to reclaim his old life, including his family and the Sun newspaper, but Victor told his brother that he would not be giving up everything without a fight. Todd stole a gun from Dorian's safe, and hours later Victor was shot to death. Todd was about to throw the gun into the river when he was stopped by Louie, the homeless man who had rescued him after he was shot. Todd gave the gun to Louie, who promised to turn it in to the police station for cash. The next morning, Todd learned from Viki that Victor had been killed. He swore that he had nothing to do with it, but Jack was convinced that "Scarface" was the killer. Todd said the gun would exonerate him, but Louie was nowhere to be found. When Jack claimed to have witnessed Todd shoot Victor, Todd was arrested and thrown in jail. From the next jail cell, Irene told Todd that she had the gun and would give it to him if Todd handed over the microchip that he had stolen from her years earlier, but Todd remembered nothing about a microchip.
Irene was released from jail and later threatened to take out everyone in Todd's family if he didn't hand over the chip. Todd convinced Starr that she had to break him out of jail. Todd faked having a heart attack and Starr held the two police officers at gunpoint until they could make their escape. Todd and Starr showed up at Victor's house, where they learned that Victor's will gave Irene everything. When Todd saw his father's ring, which Irene had given to Tina, he remembered having put the chip inside the ring. He took the ring and went to the docks to meet Irene, where he hoped to exchange the ring for the gun that would clear his name. But Irene told Todd that Louie and the gun were at the bottom of the river. Todd threw the ring in the water, enraging Irene to the point that she shot Todd in the shoulder. They heard a loud explosion in the distance, and Irene told Todd that she had just blown up Victor's house with all of Todd's family inside. Todd grabbed the gun from Irene and shot her in the stomach, killing her. Tomas arrived, looking for Todd on Blair's behalf, and agreed to take the rap for the murder so Todd could make his escape. Blair nursed Todd back to health, and later Todd and Téa set out to solve Victor's murder. Téa pointed the suspicion at Rex, but the police cleared him and his son Shane of any involvement in the killing. In the meantime, Todd began having visions of his dead mother and was horrified when Irene helped him remember that he was the one who killed his brother. Todd confessed to killing Irene to keep Tomas from going to jail, and Téa managed to get him released on probation. But Todd kept his memories of killing Victor to himself.
The judge determined that Victor Jr.'s will was valid and that everything should pass to Tina, since she was named the sole beneficiary in Irene's will. Tina shocked Todd and Viki by handing over everything to Todd, saying it was rightfully his. Todd went back to work at the Sun, but Jack refused to join him. Louie, the homeless man from the docks, resurfaced very much alive and with the gun that Todd had given him. Todd convinced Louie to give him the gun, and then Todd joined forces with Agent Baker to kidnap Tomas and frame him for Victor Jr.'s murder.
With Tomas out of the way, Todd focused on reconciling with Blair and improving his relationship with Jack. Todd realized Jack had set fire to his office at The Sun and blackmailed Jack into working at The Sun and trying to accept him as his father. A prison break as 2012 opened caused havoc on the Manning family, as crazed Hannah O'Connor showed up with a gun in an attempt to reconcile with Cole Thornhart, who had also broken out of jail. Hannah accidentally shot Cole while aiming for Starr. Cole recovered, but Todd agreed to help him escape and reunite with his parents Marty and Patrick so he wouldn't have to go back to jail. Todd realized that Téa figured out that he was guilty of killing Victor Jr. and was working with John McBain to prove it. Nervous that the cops were closing in, Todd phoned Agent Baker and told him to transfer Tomas to another location. Todd was unaware that his phone had been tapped, however, and John rescued Tomas. As Todd finally won over Blair and took her to bed, the police barged into Blair's bedroom and announced that Todd was under arrest for Victor Jr.'s murder. Unaware to Todd and the police, Victor Jr. was alive and being held captive by Allison Perkins.
In February 2012, Todd jumped bail and headed to Port Charles, New York, after hearing that Starr had been in a car accident. Blair greeted him by slapping him in the face. Blair couldn't believe that Todd would show his face after everyone had learned he had killed his own brother and kidnapped Tomas. Blair broke the news to Todd that Cole and Hope were dead and ordered Todd to leave, saying Starr wanted nothing to do with him. Todd went to the Metro Court hotel and got the owner, Carly Jacks, to agree to let him stay there incognito. Todd snuck into Starr's room and told her he would be there for her whether she liked it or not. Starr recalled Anthony Zacchara telling her that Sonny Corinthos had shot out his tires, causing his vehicle to swerve into their lane, and Todd promised to take care of it. Todd learned from Carly that she had been married to Sonny and that their son Michael was the one who rescued Starr at the scene of the accident.
When Todd learned that Sonny was being arraigned for the shooting, he told Carly he was leaving town but instead showed up at the courthouse to confront Sonny. Todd pulled out a loaded gun and threatened to shoot Sonny, even though Sonny insisted he was innocent. Blair and Carly soon arrived, followed by Starr and Michael, but Todd refused to drop the weapon. Llanview Police Detective John McBain stormed the courtroom and fired a warning shot. John took Todd into custody and prepared to bring him back to Llanview to face charges for murdering his brother. Todd asked Carly if she believed he was guilty of killing Victor, indicating he was beginning to question it himself. Blair and Starr followed Todd back to Llanview, but Starr vowed to return to Port Charles to testify at Sonny's trial.
Todd returned to Port Charles in May 2012, after Starr had been arrested and charged with attempted murder for holding a gun on Sonny after he was found innocent in the deaths of Cole and Hope. Todd informed Starr that a jury had found him not guilty by reason of insanity in the murder of his brother, Victor Lord Jr. Things quickly got complicated when Victor's pregnant widow, Téa Delgado, arrived and offered to represent Starr in court. Todd and Téa clashed immediately and Téa warned Todd not to interfere with Starr's case. Todd overheard Sonny's girlfriend Kate tell her lawyer that a woman named Connie had shot out Anthony's tires, causing the accident that killed Cole and Hope. Todd learned from Carly that Connie was actually Kate's alternate personality, and Todd threatened to expose the truth if Sonny didn't withdraw the charges.
Sonny agreed to drop the charges against Starr in exchange for Todd's silence regarding Kate's involvement in the accident that had killed Cole and Hope. After the charges were officially dropped Todd left the courthouse and discovered Téa on the floor of the parking garage. Todd decided to help Téa by driving her to the hospital as she went into labor during a storm. Since many of the roads were closed Téa was forced to deliver her son in the car with Todd's help. Téa realized immediately that something was wrong with her son when he was not breathing and she begged Todd to take the child for help.
Todd set off on foot with the infant during the storm and he encountered Heather Webber. She had just buried Anthony Zacchara's body in the woods and she informed Todd that the baby was dead. Todd explained that he needed to save the child to atone for killing the child's father and Heather announced that she had the solution to his problems because another woman named Sam McCall had given birth to a son during the storm. Heather explained that Sam did not want the child because her husband was not the child's father so she placed the living infant in Todd's arms. As Todd held the baby Téa arrived and thanked Todd for saving her child.
Once Téa held the child Todd was unable to find the words to correct her misunderstanding and tell her that her child had died. Instead Todd went along with the lie but encouraged her to return to Llanview with her son as soon as possible. Todd helped Téa return home but he came back to Port Charles and decided to make the city his new home since Starr had taken up residence there as well. He created a conglomerate entitled Manning Enterprises and purchased the local newspaper which he renamed the Port Charles Sun. The first edition included a piece about Sam McCall and the death of her infant son. Todd was filled with remorse when he learned that Heather had lied when she claimed that Sam did not want her child.
Heather paid Todd a visit soon after he launched the newspaper and demanded that he give her a job as a gossip columnist. Todd initially refused but was forced to give in to Heather's demands after she threatened to tell Téa the truth about her child. Sam also came to Todd and asked him for a job. She claimed that she needed to start over after the loss of her child and Todd hired her to be his assistant despite Heather's warning that Sam was working undercover as a private investigator.
While Todd moved forward in establishing his business in Port Charles he often crossed paths with Carly and a friendship developed between them even though Todd was not a fan of Carly's boyfriend Johnny Zacchara. Todd resented Johnny because he had bought out Starr's recording contract and claimed he wanted to help Starr move forward after the loss of her family. Todd believed that Johnny had an ulterior motive and was determined to find out Johnny's secrets. With Johnny's help Starr worked on her music and prepared to sing at the opening of Johnny's club. Blair came to town without Tomas for Starr's debut and Todd made arrangements with Carly to surprise Blair with a romantic dinner. He escorted Blair to the club and afterwards she joined him in his hotel suite and they kissed. Todd proposed to Blair but she turned him down and explained that she was not free to marry him because she was already engaged to Tomas.
Todd was hurt by Blair's rejection and both Starr and Carly asked him not to lash out in anger. Todd ignored their warnings and interfered with John McBain's relationship with his girlfriend and he spied on Johnny using the hidden cameras that Heather had planted in his office. He overheard a conversation between Johnny and Kate's alternate personality Connie in which Connie admitted that she had taken the blame for the accident that Johnny had caused. Todd was furious when he learned that Johnny had caused the accident that had killed Starr's family and he confronted him. Johnny turned the tables on Todd and announced that he knew that Todd had caused Sam to grieve for a child that was not dead. The men agreed to remain silent about what they knew about the other.
While Todd continued to keep Johnny's secret his friendship with Carly deepened and he often mentioned to her that she should break up with Johnny. She defended Johnny and made Todd promise to leave her boyfriend alone. As time passed Todd realized that he could get around Johnny's leverage over him if Kate remembered that Connie had not caused the accident but only taken the fall for Johnny. Todd abandoned his plan to get through to Kate after Connie blackmailed Johnny into marriage.
Carly was devastated by Johnny's marriage to Connie and she turned to Todd for support. They became even closer after her best friend Jason Morgan went missing and was presumed deceased. Just before Jason's death, he uncovered the truth about Sam's baby and her son was returned. Todd was taken in to the police station for questioning related to the baby switch but Heather Webber took the blame for the crime. Carly asked Todd if he had been involved in keeping her best friend's wife away from her child but Todd denied any involvement and swore on Starr's life. Carly believed Todd and they became closer.
Todd continued to have feelings for Carly even after Blair's wedding to Tomas did not occur. Todd spent Christmas and New Year's Eve with Carly and they rung in the New Year together in bed. The next day Johnny confessed to causing the accident that had killed Starr's family. As part of the confession, Johnny shared with the police that Todd had known about his guilt but had not turned him in because Johnny had proof that Todd had been involved in the baby switch. Both men were taken into police custody and placed in the same cell.
While in jail, Todd tried to bribe John McBain into helping him, unaware that John recorded the conversation. When Todd realized the effect the bribe could have on his case, he egged his cellmate Johnny into beating him. Todd was taken to the hospital and tried to escape police custody. Sam Morgan caught on to his plan and he was apprehended. As Todd accrued more charges, he plead not guilty by reason of insanity at his arraignment. He was taken to Ferncliff psychiatric care facility for a psychiatric evaluation.
As Todd prepared his alternate personalities for his upcoming evaluation, he was reunited with Heather. He also befriended Lucy Coe after he learned that she had stabbed John McBain because she believed he was a vampire. Lucy and Todd planned to work together to help the other reach their psychiatric goal. Lucy wanted to be declared sane while Todd wanted an insane label. His plans were thwarted when Starr paid him a visit. She reminded Todd that she had a tape in which he admitted to faking dissociative identity disorder in the past and she sat in on his evaluation to ensure he did not try to fool the doctors. Todd begged Starr to save him from time in a federal prison by way on an insanity plea but she refused.
Once Todd realized his insanity plan was not going to work, he escaped from Ferncliff with Lucy and Heather. Todd got caught by the police while trying to prevent psychotic killer Stephen Clay from making off with Sam's baby. While in custody, Todd spoke to Heather, who admitted to all of her crimes after accidentally her son Steven Lars Webber. Heather agreed to take the wrap for the entire baby switching incident, so Todd was off the hook. Todd tried to win back Carly's affections, but she wanted nothing to do with him. Todd got a series of distressing phone calls from his daughter, Danielle, and decided to return to Llanview to come to her aid.
Todd arrived in Llanview on the night Blair was opening a new nightclub, Shelter. He pushed through security and had an uneasy reunion with Blair, Téa and Jack. When Dani collapsed from a drug overdose, Todd carried her out of the club and to the hospital. Todd accused Téa of being a negligent parent for not knowing that Dani was doing drugs and they got into a loud argument at the hospital. Just then, Victor stormed into the lobby and pinned Todd against the wall. Needless to say, everyone was stunned to realize that Victor was alive. Todd told Dani he came back to town because of her phone calls, but Dani said the only reason she called him was she was too drunk to drive to Port Charles and punch him. Victor warned Todd to stay away from his family, but Todd tried to get in good graces with Dani and Jack by buying them expensive gifts. Todd claimed to want a truce with Victor. But when Victor told Todd he had to leave town just days after returning, Todd went ballistic and said he should have killed Victor when he had the chance. Victor strangled Todd until he passed out, in the process revealing that he had poisoned Todd's decanter of bourbon, but Todd was saved when Jack came by. Later, Todd entered a room where he was monitoring the homes of his loved ones via closed circuit cameras. In his hand was a note he had received, bearing the same symbol that was tattooed on Victor's arm. Inside, the note said, "Victor is alive. Finish what you started ... or else."
Todd convinced both Téa and Blair that their children were in danger and they agreed to work together to find Victor. Téa refused to allow Todd to kill Victor but she did agree to help Todd fake Victor's death. Blair was crucial in convincing Téa to work with Todd and he appreciated her support. Blair and Todd continued to grow close and they declared their love for one another and became lovers. Soon after Todd and Blair reunited, Todd learned that his plan to fake Victor's death would not work because the person sending the messages held Victor captive. Todd was instructed to disappear in order to keep his family safe. Before he left, Todd and Blair secretly married.

Post a Comment

Share on Facebook

Tweet this

Submit Feedback