Avery Jerome-Corinthos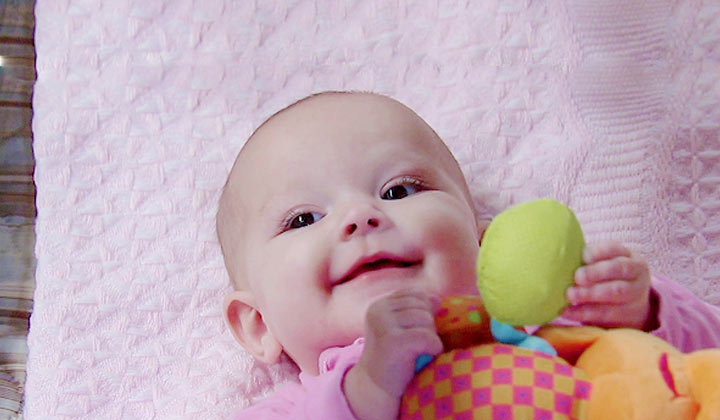 Harper and Presley Carlson
November 4, 2014, to November 30, 2014
Ava and Grace Scarola
December 1, 2014, to present
Born on-screen on November 4, 2014
Preschool student
Greystone Manor (120 Shoreline Road, Port Charles, New York 16543)
Single/Never been married
None
Ava Jerome (mother)
Sonny Corinthos (father)
Mike Corbin (paternal grandfather)
Adela Corinthos (paternal grandmother; deceased)
Victor Jerome (maternal grandfather; deceased)
Delia Ryan Coleridge (maternal grandmother)
Kiki Jerome (half-sister)
Dante Falconeri (half-brother)
Kristina Corinthos-Davis (half-sister)
Morgan Corinthos (half-brother; deceased)
Baby Girl McCall (half-sister; deceased)
Ric Lansing (uncle)
Courtney Matthews (aunt; deceased)
Evan Jerome, Sr. (uncle; deceased)
Olivia St. John (aunt; deceased)
Dino Antoinelli (uncle; deceased)
Julian Jerome (uncle)
Johnny Ryan (uncle)
Bob Reid (uncle)
Rocco Falconeri (nephew)
Molly Lansing-Davis (cousin)
Evan Jerome, Jr. – (cousin; deceased)
Owen Ryan (cousin; deceased)
None known
None
None known
Delivered prematurely but healthy [on-screen Oct 31 to Nov 4, 2014]
Kidnapped by Nina Reeves and Madeline Reeves at her birth [Nov 6, 2014]
Franco Baldwin and Nina fled with Avery to Canada [Nov 6, 2014]
Had a slight ear infection [Dec 15, 2014]
DNA testing revealed that Sonny was her father [Dec 19, 2015]
Michael was drugged and accidentally knocked Avery over while she was in her stroller [Apr 8, 2015]
Kidnapped by Silas Clay [Apr 10, 2015]
Silas Clay extracted her bone marrow in order to save her mother, Ava Jerome [Jun 3, 2015]
Avery was born on November 4, 2014, to Ava Jerome. Nina Reeves paralyzed Ava with a drug and forced a premature labor. Nina and her mother, Madeline Reeves, kidnapped the baby. Nina named the baby "Jaime" after her brother James. Nina and Franco fled to Canada with the baby. Dante, Kiki, Ava, Silas, and Morgan caught them, and the baby was briefly reunited with her mother, Ava. Ava was arrested for murdering Connie Falconeri, and the baby was placed in Kiki and Morgan's care. The baby's paternity was in question, and a paternity test was done to determine if Morgan or Sonny were the father of the baby.
Ava held the baby one last time before being sent to prison. Ava named the child Avery, and Avery would was to live with her sister, Kiki, and Kiki's father, Silas Clay, at Silas' apartment. Avery spent time with the Corinthos side of her family while in Kiki's custody.
Ava escaped from prison but was presumed dead after falling off a bridge. Sonny took Avery home with him. Michael was out for revenge against Sonny, so he sued for custody of Avery and won. Michael referred to Avery as A.J.
Silas Clay kidnapped Avery in order to extract bone marrow from her to save her mother's life, and he later returned the child. Michael eventually relinquished all legal rights to Avery and returned her to Sonny.
When Ava returned to Port Charles, she fought for custody of Avery. Ava provoked Sonny to threaten her.
Sonny didn't know Ava had recorded his threat, and he lost custody of Avery to Ava. Sonny got court court-mandated visitation with a court court-appointed supervisor. Months later, Carly tried to convince Ava to allow Sonny unsupervised visits with Avery, but Ava refused.
After Kiki was in the hospital in life-threatening condition after being shot at an arms deal gone bad, Ava asked Sonny to take Avery, and the child remained in his care.

Post a Comment

Share on Facebook

Tweet this

Submit Feedback