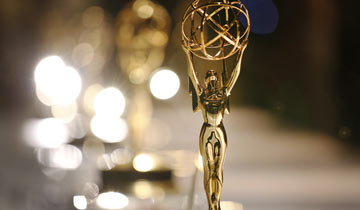 THE 29th ANNUAL DAYTIME EMMY AWARDS
soapcentral.com panelists predict the Emmy winners: Mary Mosholder
By
Dan J Kroll

Posted Thursday, May 09, 2002 10:03:54 PM
Mary is a regular viewer of As the World Turns (since 1993) and Guiding Light.(since 1988). She began watching soaps in grade school in early 80's when she watched the final months of Search for Tomorrow and then went on to watch The Young and the Restless. She has at some point been a regular viewer of all the soaps currently on the air with the exception of Passions. However ATWT and GL are the only soaps she's followed for an extended amount of time. Though she is mostly familiar with her own shows, she's tried to be objective and made her predictions based on who she felt had the edge over the fellow nominees. (it just so happened that most happened to be with her shows)
Mary was the "big winner" in last year's SOC Emmy picking contest.
As the World Turns: Outstanding acting, great story, a consistently good year. I'd say ATWT will win again.
Hunt Block: This was a tough one. Bergman, Irizarry and Block all have equal chances of winning. But I'd say the edge goes to Block for his scenes dealing with Bryant's death. He really showed his range the end of last year.
Colleen Zenk Pinter: Another instance where the actor's story gives them the edge. Pinter showed her range by starting 2001 with a sane Barbara and ending it with a bitter, twisted Barbara.
Josh Duhamel: Another tough one. I ruled out the ATWT nominees and then had to decide between the remaining whom I'm not too familiar with. It's between Consuelos and Duhamel and I have a hunch that Duhamel will get this one. It seems like he holds his own with Irizarry and the excellent Marj Dusay.
Maura West: In my opinion, Maura is the actress who shows the most range in her acting, so I think she'll win.
Jordi Vilasuso: This was the hardest category to pick. I'm so torn between Vilasuso and McCartney. Though McCartney may have had a better story last year (as the troubled JR) Vilasuso's character is so multi-faceted (one minute he's a hot headed mobster, the next he's very sensitive). I'd say that gives him the edge.
Eden Riegel: This was the process of elimination. I ruled out the actresses on my shows and I'm not too familiar with Finnigan's story. Riegel has had to play the reprcussions of Bianca's coming out, so that gives her the edge.
As The World Turns.
I have to go with ATWT. Like 2000, last year's stories were consistently good.