Lani Price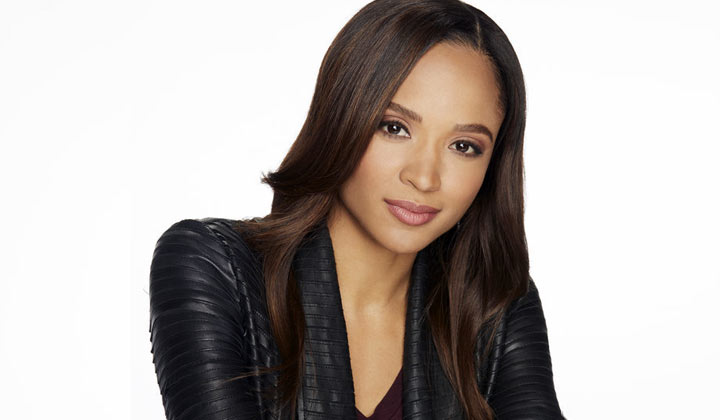 Somewhere in Salem
Abraham Carver (father)
Tamara Price (mother; deceased)
Brandon Walker (paternal half-brother)
Theo Carver (paternal half-brother)
Benjamin Carver (paternal grandfather; deceased)
Rita Carver (paternal grandmother; deceased)
Theo Carver (paternal uncle; deceased)
Karen Carver (paternal aunt)
Jonah Carver (paternal uncle)
Jett Carver (paternal cousin)
Hospitalized after drug overdose and during withdrawl (May 2017)
Eli Grant (kissed)
Shawn Brady(went on a few dates)
J.J. Deveraux(one-night-stand, dated)
Took a selfie with a blacked out JJ after their one-night-stand
Lani arrived in Salem as a plucky cop with the dream to become a detective. She was also the surprise daughter of Abe Carver and Tamara Price. When Abe found out, he was thrilled and welcomed Lani into his family with Theo.
Lani accepted a temporary assignment in Miami. J.J. went to Miami to search for Abigail's missing plane. After receiving confirmation that his sister had been on the plane that crashed, J.J. went to a bar to drown his sorrows. Lani was there. J.J. and Lani ended up sleeping together. However, the next morning J.J. had no memory of what happened the night before. He only knew he woke up naked in a hotel room with a note that said, "Thanks for last night." Eventually, J.J.'s guilt made him tell his girlfriend Gabi that he'd cheated on her. She broke up with him.
Around the same time, Lani returned to Salem. She asked J.J. why he never called. J.J. didn't know what she was talking about and that he didn't remember their one-night-stand. Lani showed him a picture on her phone she'd take of the two of them in bed together when J.J. was too drunk to remember. J.J. believed her and apologized to her for not calling.
Lani continued to work as a cop, eventually earning her promotion to detective. She worked a dangerous case where she went undercover as a prostitute to bust a drug ring. While undercover, Lani had to take some of the drugs. She nearly overdosed and was hospitalized.
Eventually, J.J. and Lani started to date. But, J.J. wanted to take things very slowly. This made Lani feel like he didn't want to be with her. So, she confided in her new friend, Eli. Those two grew closer.

Post a Comment

Share on Facebook

Tweet this

Submit Feedback