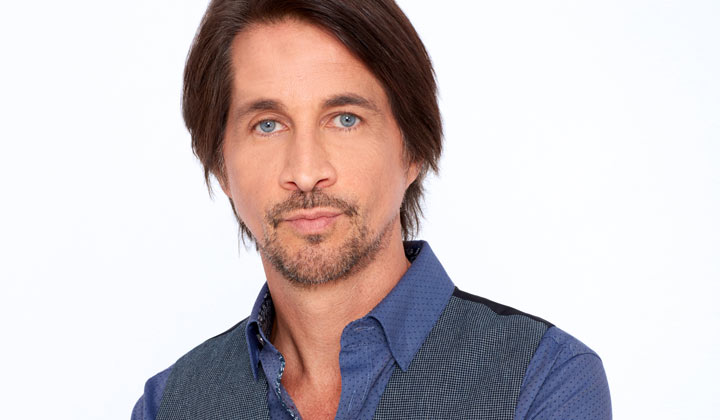 Silas Clay
Head of Oncology at General Hospital
Former physician at New York Methodist An unknown residence in Port Charles
Formerly New York, New York Married to Nina Clay [revealed to have been married for over twenty years as of January 8, 2014] None known
Stephen Clay
(brother; deceased)
Rafe Kovich Jr.
(nephew)
Lauren Katherine "Kiki" Jerome
(daughter; with Ava Jerome)
Ava Jerome
(affair; prior to 2013)
Ava Jerome
(kissed)
Samantha Morgan
(affair)
None known Attended Columbia University
Employee ID number is 998652-2236
Through a chance meeting in a hospital in New York, Sam Morgan mistook Dr. Silas Clay for his recently deceased brother, Stephen Clay. Stephen had kidnapped and terrorized Sam. When Sam learned that Silas and Stephen were brothers, she introduced herself and informed Silas of the Stephen's mental instability and the crimes that Stephen had committed before his death. Silas admitted that he had been out of touch with his brother for several years but did not show much emotion upon learning of his brother's death or the news that Stephen had a son named Rafe.
After processing the news of Stephen's life and death, Silas arrived in Port Charles and petitioned the court to gain custody of his nephew, although Sam was glad to be Rafe's foster parent. Rafe had witnessed the death of his mother at Stephen's hands, and Sam warned Silas that Rafe would be unsettled by the resemblance between brothers. Rafe reacted as Sam had predicted. Regardless, Silas moved forward with his plan to raise Rafe.
The court ruled favor of Silas and he was granted legal guardianship of Rafe. At the same time, Silas met Sam's son Danny and diagnosed the young child with leukemia. Silas believed that Sam would need to focus on her child and thought her life would be easier without Rafe. However, Silas changed his mind and allowed Rafe to remain with Sam while Danny battled his illness. Silas took a professional interest in Danny's case and felt that General Hospital was providing inferior care to cancer patients. He voiced his concerns to the Chief of Staff and took a position as the Head of Oncology at General Hospital.
Shortly after Silas began his new position, he ran into a woman from his past named Ava Jerome. He was shocked to learn that Ava had a daughter and wondered if he could be the girl's father. Ava insisted that her daughter was conceived long after she and Silas had ended their relationship and claimed that another patient in the hospital, Robert "Franko" Frank was her child's father. However, Ava's lie was revealed when the newspaper ran an article on Kiki's paternity which confirmed that Silas was listed as the father on Kiki's birth certificate.
Silas acknowledged that Kiki's life was torn apart by Ava's lies and decided to give Kiki a bit of space instead of forcing his way in to his daughter's life. Meanwhile, he improved his relationships with both Sam and Rafe by saving Danny's life. Silas and Sam shared a kiss while Ava made an attempt to rekindle what they had once shared. Silas refused Ava's advances and hoped to see Sam for romantic reasons after her son was released from the hospital.
Sam agreed to see Silas romantically and they began to date as Rafe willingly moved in with Silas. As his relationship with Sam became more serious, Silas was contacted by Nathan West, a New York police officer. Ava was contacted as well and Silas feared that Sam would leave him if she learned the secret that Silas and Ava shared. After Silas and Sam became lovers, Nathan joined the Port Charles Police Department. Nathan informed Sam that she was involved with a married man. Silas was forced to reveal that he was married, but explained that his wife, Nina, had been in a coma for more than twenty years. Silas told Sam that Nina had overdosed on pills when she had learned about his affair with Ava. Silas blamed himself for what had happened, as did his wife's family.