Share this story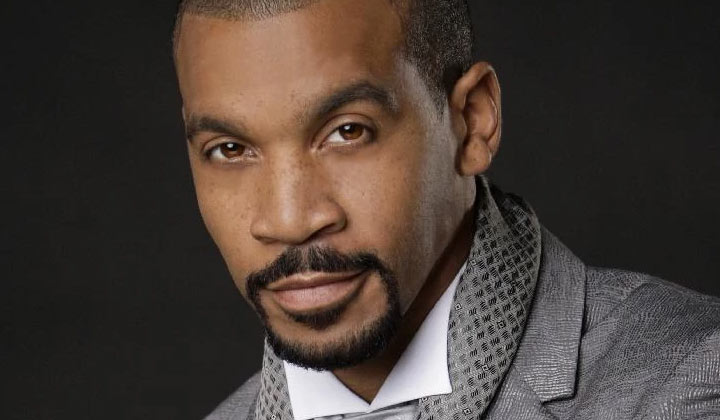 Justin Barber
Executive Vice President of Mergers and Acquisitions at Spencer Publications
Legal counsel for Spencer Publications
Former executive producer of
The Catwalk
Los Angeles, CA
Formerly New York City
Formerly South Africa
Formerly Sherman Oaks, CA Single Unnamed woman
Donna Logan
[Married: 2011; divorced: 2011] Wesley Barber (father)
Valerie Lowell (mother)
Walter Barber (uncle; presumed deceased)
Lillie Bell Barber (aunt; deceased)
Rosie Forrester (granddaughter)
Olivia Barber
(cousin)
Drucilla Barber Winters
(cousin; presumed deceased)
Nathan Hastings, Jr. (first cousin, once removed)
Lily Winters Ashby (first cousin, once removed)

Devon Hamilton (first cousin, once removed; adopted)
Charlie Ashby (first cousin, twice removed)
Matilda Ashby (first cousin, twice removed)
Marcus Walton Forrester
(son)
Donna Logan
Malaika Maponya
Sabotaged Steffy Forrester's tribute video to Brooke Logan to expose Brooke's "mask-boink" with Oliver Jones [2010]
Kissed Malaika Maponya while married to Donna Logan [2011]
Aided Bill Spencer in his attempt to dupe his ex-wife Katie Logan into signing over control of Spencer Publications [2013]
Dumped Ridge Forrester out of a helicopter and into the Persian Gulf on Bill Spencer's orders [2014]
Unnamed injury that ended professional basketball aspirations [1980s]
Punched by Ridge Forrester [2014]
Justin Barber was the son of Wesley Barber and Valerie Lowell, and was related to the Barbers of Genoa City, Wisconsin. An executive at Spencer Publications, Bill Spencer, Jr. brought Justin out from New York to work alongside him in Spencer's home office in Los Angeles. Justin's main assignment was to aid in Bill's takeover of Forrester Creations.
Justin attended the same high school as Donna Logan in Los Angeles' San Fernando Valley. Justin and Donna had dated, but Donna had suddenly broken things off and headed for Europe, leaving Justin unaware of Donna's fate. Upon his return to Los Angeles, Justin ran into Donna, who was circumspect about the years they were out of touch. When Marcus Walton interrupted the conversation, Donna ushered Marcus out, piquing Justin's curiosity; he researched the Forresters on-line and discovered that Donna had just reconnected with Marcus, the son she had given up for adoption. Before long, Justin and Marcus realized they were father and son and decided to get to know one another, even as Marcus had just been legally adopted by Donna's husband, Eric Forrester.
After Bill completed his takeover of Forrester, Justin cast Donna as co-host of Bill's fashion talk show, The Catwalk. Justin enjoyed being closer to Donna and becoming a confidante to Bill. When Donna divorced Eric, Justin was instrumental in convincing Donna to ask for half of Eric's shares in Forrester (12.5%), which Donna then sold to Bill.
Once young Steffy Forrester forced Bill to relinquish control of Forrester, Justin obtained a tribute video Steffy was making for Donna's sister, Brooke Logan, who had mistakenly slept with her daughter's boyfriend. Spencer computer tech Liam Cooper accidentally recorded Steffy's conversation about Brooke's indiscretion, so Justin added it to Steffy's video, scandalizing Brooke and Forrester when it was leaked to the world. Justin faced Bill's wrath because Brooke was the sister of Bill's wife, Katie Logan, but Justin was allowed to keep his job.
Justin and Donna rekindled their romance, marrying at Bill's beach house with the Logans and Spencers in attendance, as well as Olivia Barber Winters, Justin's visiting cousin from Genoa City. Justin asked if Marcus would change his last name to Barber, and Marcus said he would consider it. Justin later leaked the news of Steffy's engagement to Liam at the behest of Bill, who wanted Liam's ex-fiancée, Hope Logan, to see it.
While Katie recovered from a heart attack, Justin encountered Katie's specialist, Dr. Malaika Maponya, whom Justin had known in South Africa. Malaika gave Justin a kiss goodbye on the cheek, but Justin pulled her in for a full kiss. Justin was distant when Donna nearly caught them. Months later, Justin and Donna realized they were better friends than lovers, and that they had gotten married so Marcus could have his parents together. Justin and Donna had an amicable divorce.
Justin helped Bill prevent Liam's marriage to Hope by digging up Hope's long-lost father, Deacon Sharpe, as an interruption. Justin was nearly discovered when he accidentally "pocket dialed" Marcus, who overheard Justin discussing the scheme with Bill. Later, off-screen, Justin helped Bill dig up dirt on the wrongly convicted Maya Avant for the purpose of getting Maya away from Rick Forrester, who was dating Bill's niece, Caroline Spencer.
Justin served as Bill's attorney when Katie divorced Bill for having an affair with Brooke. Approving Katie's request for 1% of Spencer Publications, Justin realized too late this left Bill with 49% and made Bill's half-sister, Karen Spencer, the company's majority stockholder; as a result Karen made Katie CEO, and Katie fired Bill. Months later, Justin presented Katie with papers that would return control of Spencer to Bill and allow Bill joint custody of his son, Will, which Bill seduced Katie into signing. Justin was surprised when Brooke, who had discovered Bill's deception, replaced the papers with a pile of leaves.
When Brooke wanted to reunite with her longtime love, Ridge Forrester, who had just moved home from Paris, Justin uncovered photos of Ridge at a gay pride parade and showed them to Bill, hoping they'd pave the way for Brooke to reunite with Bill instead. Independent of the photos, Bill and Brooke decided to marry in Abu Dhabi, but Ridge interrupted with proof that Bill had slept with his ex-girlfriend, Quinn Fuller; Ridge dragged Brooke to a waiting helicopter, not knowing it was piloted by Justin. Under Bill's orders to "cool him off," Justin banked the chopper, plunging Ridge into the Persian Gulf. Justin was relieved when Ridge turned up alive weeks later with an impaired memory. Justin was tasked with flying Bill and Brooke to a second wedding attempt in Catalina, but was punched by Ridge, who had remembered Bill's involvement in his accident. Justin breathed easier when Ridge decided not to press charges.
Though Bill's wife and sons objected, Justin ran an exposé on the transgender Maya to help Bill oust her boyfriend, Rick Forrester, who had become the tyrannical CEO of Forrester Creations. Some time later, when Liam went missing, Justin led an investigation; after Liam came home reporting he had been held by Quinn while amnesiac, Justin tracked down Quinn's ex-husband, Deacon, hoping Deacon would be able to locate Quinn for Bill.
SOAPULARITY: WHAT'S TRENDING