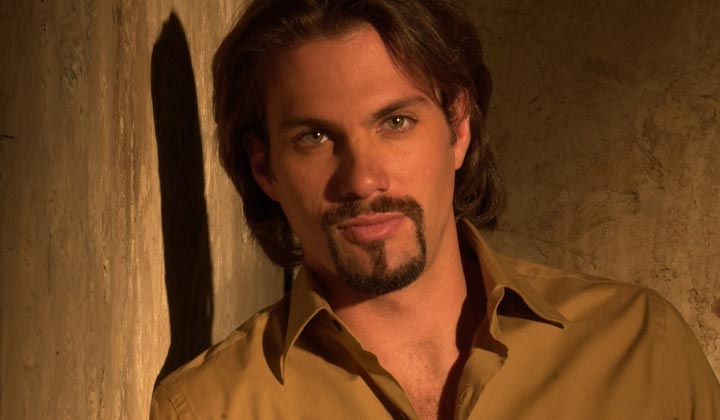 Antonio Dominguez
Tony (nickname) Formerly head designer at Spectra Fashions Miami, Florida Married to
Kristen Forrester
None known Eduardo Dominguez (father)
Liliana Dominguez (mother)
Zende Forrester Dominiguez
(son; via adoption) Ellen (lovers; deceased)
Sofia Alonso
(lovers)
Did not initially disclose HIV status to Kristen Forrester [2001]
Antonio "śTony"ť Dominguez was a designer recruited by dying fashion house Spectra Fashions to tap into the sizable Latin market. Rival fashion house Forrester Creations also had their eye on Tony; Kristen Forrester attempted to lure Tony over to Forrester. Tony refused Kristen's business proposition but asked Kristen out instead. As Tony got closer to Kristen, he learned that his former flame Ellen had died of AIDS. Tony was horrified to learn he had contracted HIV, the virus that causes AIDS, and needed help from psychiatrist Taylor Forrester to accept his status and confess it to Kristen.
Upon telling Kristen of his HIV status, Tony initially broke up with Kristen, but she informed him she was aware of what it would take to be intimate as a sero-different couple. Tony and Kristen announced their relationship to her disapproving parents, Eric and Stephanie Forrester. Eventually, the Forrester came around, and Tony married Kristen in a beautiful ceremony.
While honeymooning in Africa, Zende, a young boy, stole Tony and Kristen's camera, but did the right thing and brought it back. Tony and Kristen accepted Zende's invitation to visit the orphanage where he'd been living since his parents and brother died of AIDS. Tony and Kristen found Zende charming, and continued to think of the boy after they returned to Los Angeles. Realizing adoption would be the only way they could have a child, Tony and Kristen travelled back to Africa and asked Zende if they could be his new parents. The Dominguezes brought Zende home to Los Angeles; some time later they moved to Miami, where Tony still resides with Kristen, through Zende returned to L.A. a young adult as of 2015.