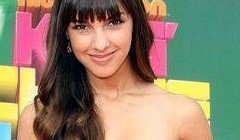 Miranda Mona Montgomery
Joseph and Raymond Cartigiano
December 2004 to February 2005
Haley Evans
February 2005 to April 2009
Mackenzie Aladjem
July 2010 to September 2011
April 29, 2013 to Present
Born
March 18, 2004
Believed to have died at birth and was passed off as Babe Carey Chandler's child and referred to as Elizabeth "Bess" Charlotte Chandler for the first nine months of her life MiMo Student A home in Pine Valley
Formerly Wildwind, 3900 Glenview Road
Formerly the Cambias Suite in Paris, France
Formerly the Chandler mansion, 300 River Road Single/Never been married None
Bianca Christine Montgomery
(mother)
Michael Cambias
(father; deceased)
Erica Kane
(maternal grandmother)
Eric Kane (maternal great-grandfather; deceased)
Mona Kane
(maternal great-grandmother; deceased)
Gabrielle Amelia Williams Montgomery (half-sister)
Alexander Cambias
(paternal grandfather; deceased)
Amelia Cambias (paternal grandmother; deceased)
Travis Montgomery
(maternal grandfather; deceased)
Zach Slater
(paternal uncle; formerly Alexander Cambias Jr.)
Kendall Hart
(maternal aunt)
Joshua Madden
(maternal uncle; deceased)
Matthew Sean "Sean" Montgomery
(maternal uncle)
Molly Montgomery (maternal aunt)
Jackson Montgomery
(maternal great-uncle)
Christine Montgomery
(maternal great-aunt)
Mark Dalton
(maternal great-uncle)
Ellen Dalton (maternal great-aunt)
Silver Kane (maternal great-aunt)
Ethan Cambias
(paternal cousin; deceased)
Greenlee Smythe
(maternal cousin once removed)
Lily Montgomery
(maternal cousin once removed; via adoption)
Reginald Porter Montgomery
(maternal cousin once removed; via adoption)
Julie Rand Chandler (maternal cousin once removed)
Spike Lavery (maternal cousin)
Ian Slater (maternal cousin) None Hunter Morrison (dated)
Switched at birth and raised as Elizabeth "Bess" Chandler for the first nine months of life
Miranda Montgomery was conceived when her mother Bianca was raped by Michael Cambias. Although the circumstances of Miranda's conception were horrific, Bianca was torn about how to handle the pregnancy. Bianca feared that since she was attracted to women, the unplanned pregnancy might be her only chance to concieve a child. Bianca ultimately accepted the pregnancy, and was especially thrilled when she learned she was expecting a daughter, and adding to the line of strong Kane women.
Upon Miranda's birth, she was presumed deceased after a supposed fall from a rescue helicopter. The few people that did know she had not died passed her off as Babe and J.R. Chandler's child. Miranda was called Bess and lived with the Chandler family for most of the first year of her life. Eventually the truth was revealed and Miranda was reunited with her real family.
Miranda spent many of her early years living in Paris, France with her mother. When they returned to Pine Valley, Bianca was engaged to Reese Williams and pregnant with another daughter. The child had been fathered via artificial insemination by Bianca's uncle Zach Slater. Soon after the baby, Gabrielle, was born, Reese and Bianca ended their relationship. Miranda missed having Reese in her life but she accepted her mother's new relationship with Marissa Tasker. Eventually Marissa and Bianca moved in together and Miranda resided with them in Pine Valley.