Isabella Toscano Black
Deceased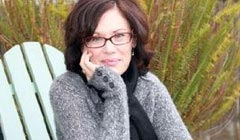 Staci Greason
1989 to 1992; 1995; 2000; 2003 [appeared as ghost]
Abby Bemiller
1990; flashback
Amber Jones
1990; flashback
Isabella Beatrice Toscano (full name)
Isabella Black (married name)
Izzy-Bee (John's nickname for her)
Married John Black
Victor Kiriakis (father)
Loretta Toscano (mother; deceased)
Bo Brady (paternal half-brother)
Philip Kiriakis (paternal half-brother)
Marina Theresa Toscano (maternal half-sister; deceased)
Yurgos Kiriakis (paternal grandfather; deceased)
Sophie Kiriakis (paternal grandmother; deceased)
Alexander Kiriakis (paternal uncle; deceased)
Justin Kiriakis (paternal cousin)
Shawn-Douglas Brady (paternal half-nephew)
Chelsea Brady (paternal half-niece)
Zack Brady (paternal half-nephew; deceased)
Ciara Brady (paternal half-niece)
Tyler Kiriakis (paternal half-nephew)
Claire Brady (paternal half-grand-niece)
Alexander Kiriakis (paternal first cousin once removed)
Victor Kiriakis II (paternal first cousin once removed; via adoption)
Joey Kiriakis (paternal first cousin once removed; via adoption)
Jackson Steven Kiriakis (paternal first cousin once removed)
Brady Victor Black (son; with John) Tate Black (grandson; via Brady)
None
Accidentally killed her half-sister Marina
Isabella Toscano was locked up in a mental institution by her sister Marina in order to keep her from telling their father what Marina was up to. Marina was looking for the Toscano family treasure. Somehow, Isabella escaped and confronted Marina in her hotel room and when Marina pulled out a gun they fought. Isabella pushed her sister, who fell and struck her head on a nightstand. Isabella had accidentally killed her sister, but she blocked the incident out.
Jack learned that his brother was being blackmailed by Marina Toscano, so he paid a visit to the asylum where Isabella was locked up in. Jack saw that Isabella was perfectly sane and he helped her escape from the institution and hid her in his loft. Isabella told Jack all she knew about her family fortune. Jack found the key to the treasure at his brother Steve's house, and before giving it to Isabella he made a duplicate. Jack headed to Italy and found the Toscano family treasure, the diary of Isabella's mother, Loretta Toscano. Isabella gave the key to Victor in exchange for Kayla's safe return, Isabella was shot in the process but survived.
When Kayla was convicted of murdering Isabella's sister Marina, Isabella couldn't believe that Kayla would do such a thing. Isabella teamed up with Roman (John) black to find out the truth. While searching Victor's attic, Isabella learned that she had killed Marina. The incident was recorded on Marina's tape recorder and Victor had spliced the tape and let Kayla take the fall. Isabella's memory returned and she was eventually freed because she had killed Marina in a struggle that was ruled as self defense.
Still without the diary of his late wife Loretta, Ernesto planned a cruise in which he plotted to pay back all his enemies and recover the diary. Ernesto invited Roman (John) Black, Isabella, Victor Kiriakis, Julie Williams, Jack Deveraux, Jennifer Horton, and Bo and Hope Brady. Onboard the ship, Ernesto was reunited with his daughter Isabella. Their host was a mystery to all but Victor, who knew Ernesto well. Deciding that the truth had to be known, Jack returned the missing pages of Ernesto's diary to Isabella. Isabella learned that she was Victor's child. Isabella told this to her father and then confessed to killing Marina. Ernesto claimed he did not love her any less, but secretly he despised her and felt she truly was the daughter of Kiriakis. Ernesto escaped his ship with Isabella and fled to a nearby Island. There he held Isabella prisoner and slowly poisoned her as he had done to her mother. A bomb exploded aboard the cruise ship and miraculously the passengers found their way to the island. On the island, Jack and Jennifer made love. Roman (John) Black sought to find Isabella because he knew she would be in grave danger. John and Bo set out to search the island and Hope followed Bo against his wishes. John made it to Toscano's house and rescued Isabella. However, Ernesto had captured Hope and was holding her prison. Everyone was lured to a cave where Ernesto held Hope with him in a cage that suspended a vat of acid. Ernesto offered Bo the chance to save Hope if he could convince him that she should be spared. Bo made a moving speech to Hope, but it failed to move Ernesto. Suddenly and explosion occurred which sent the cage crashing down into the vat of acid. Both Ernesto and Hope vanished and were declared dead after hours of searching the island. Shane eventually arrived and everyone was escorted back to Salem.
Isabella returned to Salem and bonded with her true father Victor and her newly found half-brother Bo. When Isabella learned that her father, Victor, had deliberately kept Bo and Carly Manning apart and even attempted to have Bo killed, Isabella disowned her father and moved in with Roman (John) Black, to whom she was engaged. Isabella earned her PI license and formed a PI agency with her brother, Bo Brady.
Isabella's world came crashing down around her when Roman (John) Black's dead wife, Marlena Evans Brady, returned from the dead. Isabella found herself ousted out of her fiancé's life while he reunited with his greatest love. Later, when Roman (John) learned that he was in fact not the real Roman Brady, Isabella was there to comfort him when his world came crashing down.
Roman, John, and Marlena all traced their medals to a Mayan temple in Mexico. Roman Brady, Marlena Evans Brady, Isabella Toscano, John Black, Bo Brady, and Carly Manning all went to Mexico in search of the truth. Once in Mexico they found Victor Kiriakis chained in one of the temples. Eventually they made their way to a room in which Stefano DiMera was waiting for them. Using the medals, Stefano gained access to a set of codices which promised the holder power beyond imagination. Stefano also held a satchel which held the truth about John's past. Suddenly an earthquake occurred, setting of a volcano, and the temple began to crumble and fill with lava. Stefano threw the satchel into the fire and was then crushed and lost among the falling debris. John managed to recover the satchel, but the contents were badly burned. After Bo and Carly had a symbolic Mayan wedding, everyone headed home. After returning home, Isabella informed John that she was pregnant with his child. The two of them then became engaged, but John told Isabella that he could not marry her until he discovered who he really was so their baby would have a name.
Danielle was in Europe when she recognized the eyes of a former lover in a picture of John Black in a Salem Newspaper. Though his face was different, the eyes were his. Danielle flew to Salem to see John and she told him that his name was John Stevens and that he was her husband, and she had a matching wolf ring like the one John had in his satchel. John began to have dreams about an art thief named Romulus. John learned that Romulus was a European art thief and he feared he was Romulus. Danielle told John that he was actually trying to track down Romulus and she said that the information he gathered about the case was locked in a safe deposit box in Switzerland. John and Danielle flew to Switzerland and checked out the safe deposit box, which contained a woman's locket. While in Switzerland, Romulus struck again. When John knew exactly how the crime was pulled off, the Swiss police arrested him for being Romulus. Back in Salem, Isabella managed to read the "John Black File" that Victor had given to Lawrence. Isabella realized that John was not Romulus, Danielle was. John was released and allowed Danielle to escape the authorities. Before leaving, Danielle told John that they weren't married but were very much in love, until he realized she was Romulus.
On May 19, 1992, John and Isabella were not only married, but they had their son, Brady Victor Black. John and Isabella honeymooned in Italy, but their marriage would be a short one. Isabella learned that she had pancreatic cancer, a fatal form of cancer. John whisked Isabella away to Italy where she died in his arms. A devastated John tried to move on.
Isabella appeared as part of Satan's plot in 1995, and later as a pure ghost of herself. In 2000, Isabella appeared to defend Eric in a supernatural trial when he nearly died. In 2002 and 2003, she appeared often to her son Brady to help him work out his feelings for Chloe Lane.
Isabella appeared to Brady again in the fall of 2010 to help him work through his guilt over burying Vivian alive.

Post a Comment

Share on Facebook

Tweet this

Submit Feedback