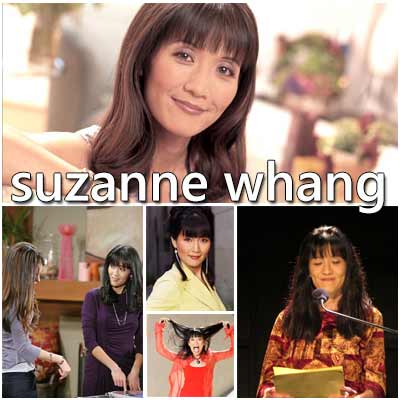 Suzanne Whang: Overachiever and underdog
Posted Sunday, June 29, 2014 10:21:24 PM
SHOW DATE: July 4, 2014 at 6pm ET/3pm PT.
This Fourth of July, take some time to step away from the barbecue and listen to a captivating interview with funny lady Suzanne Whang. In this in-depth interview, Suzanne discusses her three-time battle with cancer and what she learned from her life-and-death battle.
Suzanne also discusses her friendship with General Hospital favorite Vanessa Marcil, her underdog status as a contender for a Primetime Emmy, and much more.
SCL listener information
Soap Central Live airs Fridays at 6PM Eastern/3PM Pacific on the
Voice America Talk Radio Network
.
Listener Call-In Line:
866.472.5788
Tweet Your Comments/Questions
@soapcentrallive
:
twitter.com/soapcentrallive
For more information about Soap Central Live or to listen to other episodes:
http://soapcentral.com/radio/index.php
Share this story with friends, family or the world.

PRINTABLE VERSION
View a printer friendly version of this article