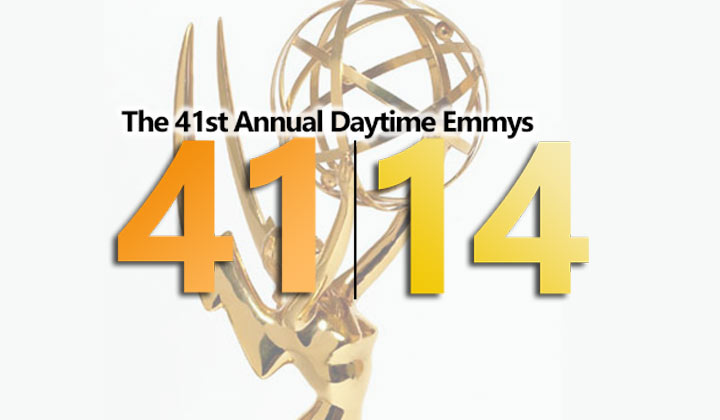 The final word on the 2014 Daytime Emmys
Posted Thursday, June 26, 2014 7:37:38 PM
SHOW DATE: June 27, 2014 at 6pm ET/3pm PT.
The golden statuettes have all been handled out, the interviews have been conducted, and the borrowed jewelry has been returned to the shops. Now, it's time for one final look back at the 2014 Daytime Emmys,
What didn't you see during the broadcast? Who were the best and worst dressed on the Red Carpet? Which soapcentral.com personality was called upon to help save the pre-show broadcast and which one was slapped during the post-show wrap-up?
Join a panel of
soap
central
.com
columnists and surprise guests as we take one final look back at the 41st Annual Daytime Emmys. And if you'd like to offer congratulations to the winners or share your thoughts on all things Emmy, give us a call on our call-in line at 866.472.5788
SCL listener information
Soap Central Live airs Fridays at 6PM Eastern/3PM Pacific on the
Voice America Talk Radio Network
.
Listener Call-In Line:
866.472.5788
Tweet Your Comments/Questions
@soapcentrallive
:
twitter.com/soapcentrallive
For more information about Soap Central Live or to listen to other episodes:
http://soapcentral.com/radio/index.php
Share this story with friends, family or the world.

PRINTABLE VERSION
View a printer friendly version of this article