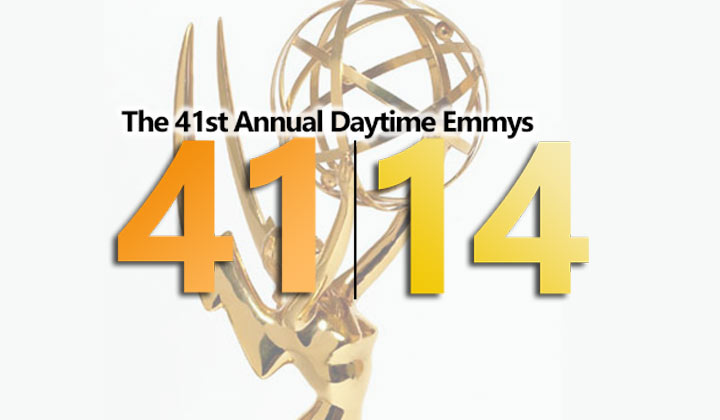 2014 Daytime Emmys Predictions Special
Posted Thursday, June 12, 2014 12:34:25 PM
SHOW DATE: June 20, 2014 at 6pm ET/3pm PT.
It's time again for Soap Central Live's fifth annual Daytime Emmys Predictions special. This year, Soaps In Depth's Richard Simms and Daytime Confidential's Jamey Giddens drop by to discuss their picks for who they think will take home Emmy gold.
Are there any categories that are too close to call? And that should be shoo-ins for a particular nominee? From Outstanding Drama Series to Younger Actor, Outstanding Scenic Design to Outstanding Supporting Actress. Find out on this edition of Soap Central Live.
SCL listener information
Soap Central Live airs Fridays at 6PM Eastern/3PM Pacific on the
Voice America Talk Radio Network
.
Listener Call-In Line:
866.472.5788
Tweet Your Comments/Questions
@soapcentrallive
:
twitter.com/soapcentrallive
For more information about Soap Central Live or to listen to other episodes:
http://soapcentral.com/radio/index.php
Share this story with friends, family or the world.

PRINTABLE VERSION
View a printer friendly version of this article