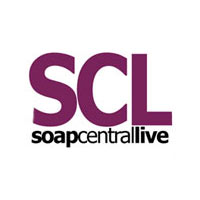 The latest soap news: Beginnings and ends
Posted Thursday, November 21, 2013 3:50:00 PM
SHOW DATE: November 22, 2013, at 6pm ET/3pm PT. http://soapcentral.com/scl
The soap world has been abuzz with news over the past few weeks. From Disney's decision to finally flip the switch on SOAPnet to Emmy winner Billy Miller's exit from The Young and the Restless. Ad in the on-screen happenings and there's even more to chat about.
This week,
Soaps In Depth
's executive editor Richard Simms returns to Soap Central Live to discuss the latest news.
Plus, the phone lines are open all hour for fans to call in with their thoughts on the latest news or to ask questions about their favorite soaps.
SCL listener information
Soap Central Live airs Fridays at 6PM Eastern/3PM Pacific on the
Voice America Talk Radio Network
.
Listener Call-In Line:
866.472.5788
Tweet Your Comments/Questions
@soapcentrallive
:
twitter.com/soapcentrallive
For more information about Soap Central Live or to listen to other episodes:
http://soapcentral.com/radio/index.php
Share this story with friends, family or the world.

PRINTABLE VERSION
View a printer friendly version of this article