OLTL Recaps: The week of March 19, 2007 on One Life to Live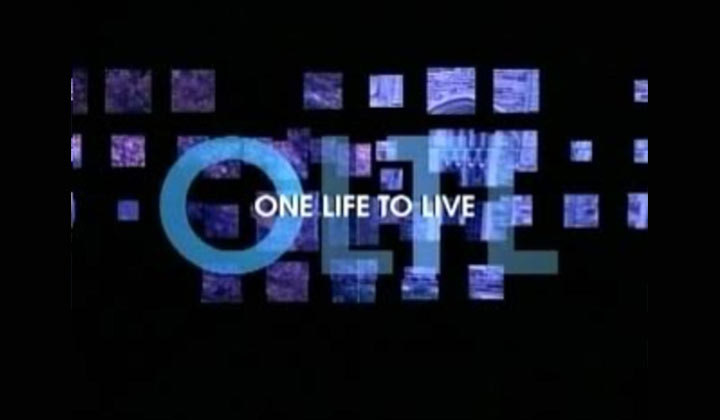 Share this story
Monday, March 19, 2007
At the Llantano Mountain Lodge, Cris and Blair faced the morning after their sexcapades. Down the hall, Todd and Evangeline had a much more dressed awakening. Blair and Cris agreed that they don't "looooove each other," so the sex was purely revenge on their exes. Blair couldn't admit she does looooove Todd. Todd was eager to change Evangeline's status from "platonic friend" but she wasn't so hyped...especially when Todd implied he would tell Cris they "slept together." Blair told Cristian all about her daughter's star-crossed love and kept denying she still loves Todd. "Do I have to sleep with everybody in this town to prove it?" Layla, who walked in, was another story. More luckily, she agreed to keep pal Cris' secret. Evangeline walked up on their hug and misconstrued the whole thing! Vange told Cris she hadn't slept with Todd and a wounded Layla decided to let her sister "believe what she wants." When Blair came back, Cris told her about the Vange/Todd non-sex. "Oops. I guess we got it screwed up," chuckled Blair. "But it was fun, wasn't it?" Not having much fun, Evangeline told Todd Cris slept with Layla.
Rex awoke snuggling with Adriana and removed Tate's hand from Adriana's rear. It only got more awkward when they both woke up. The minute third wheel-Tate left, Rex and Adriana lustily celebrated their anniversary. In the lobby, Miles was bummed about the roads clearing, sighing, "I wish we could stay here forever!" Marty decided to stay downstairs with Miles rather than tangle with Blair. Nearby, Tate questioned Layla about the object of his affection. Post-coital Rex and Adriana came downstairs and agreed to meet up later. Curious Miles made Rex's acquaintance and asked him about love. Rex gave him a quick chemistry lesson and then Miles tried his new skills on Marty. In search of a shower, Adriana walked in on Tate...who apparently likes to pose in the buff with his hands on his hips. Nonplussed, Tate said they could shower together. He generously included Rex in the invite when he arrived. "Nobody is showering with anybody!" Adriana cried, deciding to wait till she got home. Rex got in a potshot about half-dressed Tate feeling the chill before they left.
"The first time is really the best," sighed Starr, kissing Cole. Though they teased the viewers with having "done it," conversation revealed they were glad they'd waited. They had a hot (if you're a teen) makeout session. Starr was sure that vengeful Britney wasn't done plotting against them, though — and she'd be right! When Marty called to check on him, Cole pretended to be in Llanview. Minutes later, Starr did the same with both parents. How would they get home before their folks did? And couldn't their parents just get along? Outside, protective Langston commenced catfighting Britney. Inside, Starr and Cole actually looked to be done waiting. Unfortunately, Britney won her fight and made sure Marty overheard her talking about the would-be lovers. Marty headed up to Room 316 stat... Just as Starr and Cole finished their smooch session, Marty and Miles burst in. In quick succession, Marty found a hidden Starr and a wrapped condom. When Blair and Todd were added to the equation, fits ensued. Langston swore to make Britney pay for her mean girl machinations, Todd blamed Blair for leading by an example of "sex and lies," and Marty vowed to send Cole to boarding school.
Tuesday, March 20, 2007
Freshly released from the hospital, Antonio returned to the loft and apologized to Jessica for being suspicious of her and Nash. At Capricorn, whistlin' Vince was impressed Nash had the place running and was equally impressed by Nash's dealing with his heartbreak. "It's terminal," sighed Nash of his condition. Back home, Antonio offered to be Nash and Jessica's go-between (and not in the Tate way) and then he was welcomed by Jamie, Bree and Carlotta. Vince wondered if Nash was going to "stand up and take some action." As Nash told Vince all about Jessica choosing her family, the camera cut to the Vega's lovely tableau. Vince didn't buy Nash's argument. Fortunately for Nash, Talia called Vince to the station. Meanwhile, Antonio promised his departing mami he'd take it easy as Jamie discovered Jessica's "Which man do I love?" envelope. Fortunately, Jessica covered. Just then Nash arrived, asking if they could "bring all of this into the open."
Clint dropped by Llanfair to tell Viki he had plans with Dorian. "You're jealous," Clint concluded when Viki shrugged things off. Cue a few rounds of firm denials and Clint marveling at Viki's "mixed signals." Huffy Viki gave him a "free pass" to date whoever he wanted. Michael hit Foxy Roxy's to meet Marcie. Roxy was doing Dorian's manicure before her hot date and warned Dorian about Viki being competition. Under the hair dryer, Marcie chuckled at Craze's "Is Your Man a Liar?" quiz. Under his guilty conscience, liar Michael wasn't chuckling. Moments later, nobody was chuckling because two dudes held up the place! Michael got coshed on the head in the kerfuffle. Roxy and Dorian gave hilariously conflicting descriptions to the cops and were herded to the LPD. Back at Llanfair, Viki and Clint were still arguing like teenagers when Dorian called about the hold-up. Viki cracked up in front of Clint and slammed the door once he left. Nora came by later, sharing the joys of living with Asa and Renee. The topic soon turned back to Dorian, though. "I fear for his life," Viki quipped, before admitting to being "insanely jealous." Nora told Viki that if she wanted Clint, "you're going to have to take off your gloves and knock her back to the Stone Age." As Viki contemplated that, Clint asked Dorian to stay at the station and look at mug shots, and promised their evening wasn't ruined.
At the LPD, Bo generously offered to let Natalie keep her desk job, but she missed CSI — and John. Nora then burst in asking Bo for a gun so she could murder her insurance agent. She was having trouble proving arson had felled her house. In the squad room, John and Nat ruefully admitted they were avoiding each other, and John asked her out to dinner. Nora vented her frustrations to Bo as Talia came in with a break on Capricorn's fire that pointed to...Vincent. Bo told Talia to bring Vince in. Then, the call came in about the hold-up at Foxy Roxy's and John and Natalie rushed out. Later, Vincent strolled in and told Talia someone had stolen his shoes out of his gym locker but he couldn't prove it. Instead of helping him with his shoe-napping problem, she said he was now her prime suspect. Natalie eavesdropped on the Q&A and then jumped to Vince's defense. Still at Foxy Roxy's, the brothers McBain were hashing things out and Michael wondered if John was dumping Nat at dinner. He called his brother a "royal pain in the ass" and told him, "Natalie deserves the best possible, John." John was appalled by the Dr. Phil routine, but took it to heart when Michael said, "Let her go before you really hurt the poor girl."
Wednesday, March 21, 2007
Michael and John are talking at Foxy Roxy's. Mike tells John that he has to make up his mind about Natalie. John admits that he doesn't know what he wants. He says that he's crazy about Natalie, but he doesn't know if they can be together. Michael tells John not to get Natalie's hopes up about their relationship unless he's really committed to it, and Mike can see that he's not. They continue talking, and John admits that he comes with a lot of baggage. On the night of the accident, though, he knew he loved Nat, and he felt happy for the first time since Caitlin. However, the night of the accident changed both John and Natalie. Natalie's now so afraid to lose John that she doesn't live her life. Mike wonders if John's version of happiness means that John has to be alone.
Mike wants to know why John can't make a decision regarding Natalie. John explains that he doesn't want someone to protect and hover over him. Mike says that Natalie just thought she was helping out, and that she loves John a lot. John loves her, too, but he doesn't know if they can live together. Mike tells John that he can't just throw it all away. John agrees, but he needs to make a decision. Mike wants to know what it is, but John says that when he makes the decision Natalie is going to be the first to know.
At the police department, Natalie defends Vincent, while Talia tells Natalie to back off. Nat refuses to abandon Vincent. Talia asks Natalie what authority she has in the arson case. Natalie counters, asking if Talia is going to charge Vincent for any crimes. Talia says she isn't at the moment, and Nat declares the discussion over. Talia tells Vincent not to leave town, and leaves the police department.
Meanwhile, Roxy sees a mugshot of a guy she used to date. Dorian is fed up with looking through the photos and wants to leave to get her date with Clint started. They leave, and Marcie and Roxy continue to look through the pictures. Roxy then starts going on about her love life, which exasperates Marcie. She convinces Roxy to focus on finding the pictures of the robbers. Mike arrives and Marcie asks about John. Mike tells her that John stopped off somewhere in the building, and says that's a good thing after getting a glimpse of Natalie and Vincent together.
Vincent is impressed by Natalie's passion in defending him. Nat asks Vincent what he's going to do about the potential charges. Vincent isn't worried, especially with Natalie vouching for him. Nat wonders if she's taking over Vincent's life, but he tells her not to worry. He thinks it's sweet that Natalie defended him because he has very few people in his corner. He takes her hand, just as John walks in.
John wants to know what's going on. Natalie explains that Talia was giving Vincent some trouble and she put a stop to it. John asks Nat to dinner at the Palace. She tells Vincent that she's leaving, and Vincent thanks her again for being on his side. Mike and Marcie leave Roxy to look at the mugshots. John and Natalie leave soon after. Before Vincent leaves, he offers his condolences to Roxy. Later on, Roxy identifies the people that robbed her store.
Jessica wants Nash to leave Antonio's apartment, but he's determined to tell Antonio the truth. Jessica really doesn't want to hear what Nash has to say because she thinks it'll ruin all of their lives. Nash simply tells them that he's quitting his job at Capricorn because he feels that the less time he spends with Jessica the better. Antonio agrees with him, and asks if Nash can give him a few more weeks of work. Nash refuses, saying that his resignation is effective immediately. Nash then goes back to the vineyard. Antonio asks Jessica if she's okay. She replies that she's just mad that Nash is leaving Antonio in a lurch by quitting his job so abruptly. Antonio tells her that everything is going to be taken care of. Talia then stops by to talk to Antonio about what happened at the police department. Jessica leaves to clear her mind, and to give Antonio and Talia some space. Talia wonders if she interrupted something.
Talia tells Antonio about the evidence they have against Vincent. Antonio agrees with Bo that it's unlikely that Vincent is actually the arsonist. Talia gets a little angry and asks Antonio what she should have done. She then tells him about her run-in with Natalie. Antonio doesn't understand why Natalie is involved. Talia isn't sure either, and explains how Natalie came after her with a vengeance trying to make her look like a fool in front of Vincent. She's upset that she let Nat get to her. Antonio comforts her, telling her that next time it won't happen. Talia feels better, and agrees that something is off with Vincent being the suspected arsonist.
Jessica barges into Nash's house, demanding to know what Nash is up to. Nash is quitting his job to keep some distance between them so he can get Jessica out of his bloodstream. He's choosing himself, because he can't choose Tess or Jess. Jessica doesn't believe that's why he's quitting his job. Nash wonders how Jessica wants him to play out this situation. Jessica wants to tell Nash how much their relationship is hurting her, but he doesn't want to hear it. She tells him that she's desperately trying to get rid of her feelings for him, but it's hard because she sees Nash in Bree's eyes and smile. Nash wonders why Jessica is still with Antonio if it's so hard to be with him. Jessica insists that it's because Antonio is her husband. She then accuses Nash of wanting Jessica to know that he can ruin her marriage at any moment. He tells her that it hurts him to not be able to take Jess in his arms and keep her from leaving again. Jessica apologizes for not being able to do anything to ease his pain. He tells her that he doesn't want to make her miserable, he doesn't want to feel miserable, and he doesn't want to pine after her. He also says that the real reason he quit Capricorn is that he doesn't think he can work with Antonio and not say anything about Jessica loving him. He then asks Jessica to leave.
At Llanfair, Nora encourages Viki to fight for Clint even though Viki doesn't want to. Nora tells Viki that she has to go after Clint instead of waiting for Clint to come to her. Viki hedges and says that she can live with Clint wanting Dorian instead of her. Nora convinces her that any man would be lucky to have her. Viki tells Nora that she doesn't want to seem desperate, but Nora repeats that she should fight and release her mojo. Viki then tells Nora about Clint coming over to tell Viki about his date with Dorian and how he accused Viki of sending mixed signals. Nora agrees with Clint. Viki realizes that she shouldn't be dumping her problems on Nora because of everything Nora has been through recently, since her problems aren't that important. Nora disagrees; she thinks that finding love is the most important thing of all. She also thinks that Viki loves Clint. Viki denies that, saying that she doesn't know what she feels for Clint. She's worried that she's just feeling lonely, and thinks it would be wrong to pursue Clint for that reason alone. Nora tells Viki that she's just protecting herself from getting hurt. Nora states that if the opportunity for love presented itself to her, she would take it, and she encourages Viki to do the same.
Viki repeats that she really doesn't know what she wants, and Nora accuses her of dodging her feelings. Nora realizes that Viki is afraid of getting hurt. She then asks Viki if Viki wishes Clint weren't dating other women. Viki admits that that is true, and that she does love Clint. Nora tells Viki to tell Clint this before it's too late.
Clint and Dorian arrive at the Palace. As they seat themselves, Dorian tells Clint that the whole time the robbers were at Foxy Roxy's she was worried that it would interfere with her date with Clint. Clint is touched, and then mentions that he'll have to call Viki at some point during their date to tell Viki that everything is okay with Dorian. Dorian sarcastically thinks about how worried Viki must be about her. Clint insists that Viki would want to know, but Dorian doesn't believe him. She feels like Viki is a third wheel whenever they're on a date, even when Viki isn't around. She then tells Clint that he has to choose to date either Viki or herself, not both. Clint feels bad that he's been making Dorian uncomfortable and apologizes. He thanks her for her company and they toast their date, just as Viki walks in.
Natalie and John run into Viki when they get to the Palace. Nat asks Viki if she's okay with seeing Clint and Dorian together. Viki assures Natalie that she's fine. Natalie tells Viki that they'll talk later. Nat and John go to find a table. Natalie then asks John if he has something to say to her.
Clint asks Dorian if everything is okay between them now. Dorian is about to say yes when she spots Viki near the bar, and wants to know what Viki is doing there. Viki goes over to their table. Clint asks her if Natalie's alright. Viki tells him Nat is fine. Dorian then accuses Viki of crashing their date, which Viki confirms. Viki asks if she can speak to Clint privately, to which he responds that he's in the middle of a date. Instead of backing down, she tells Clint, with Dorian still present, that she wants to date Clint exclusively.
Meanwhile, the robbers from Foxy Roxy's are getting drinks at the Palace bar. They prepare to hold up the entire restaurant.
Thursday, March 22, 2007
At Capricorn, Layla tries to get Nash's attention as he's hard at work trying to make a repair. When he bangs his head on the way up, she's surprised to find Cris, filling in for the now ex-employee Nash. She defends Evangeline's behavior as well as that of Jess and Nash when she learns he overheard the conversation about them almost sleeping together. Almost doesn't count, she tells him. When she tries to help out with the bump on his head, Evangeline spies them and gets the wrong idea again. She goes off on them being together and sleeping together until finally, FINALLY, Cris manages to get a word in. Blair is the one he actually slept with, he informs her; Layla was trying to get him to confess. Feeling guilty, she attempts to comfort her sister. Layla wants no parts of her. She asks Cris to get someone to cover for her and heads home. Evangeline tries to wrap herself around Cris' revenge. He thought the worst of her when she actually did nothing, was just a friend to Todd. They accuse each other of making their choices.
Jess continues to argue with Nash, while he wants to make one thing perfectly clear. He is only around for his daughter and will pick her up and drop her off when Jess isn't around. She would change things if she could, Jess insists. But you can, Nash retorts. You don't want to. He suggests that Antonio be the one to drop off the baby so that they never have to see each other, unless she wants to change her mind. It's not fair for her to change her mind now, Jess tries to explain. Then she needs to choose him or get out, even if she can't stand the thought of not seeing him any more. They can't be friends. He doesn't care to see her tears. In fact, he has some new rules. Brennan is their daughter's name, not Bree. And they are her parents. He wants to survive and he's doing it for himself. Voices have begun to escalate and suddenly Nash just loses it completely. He begins to punch the wall until he's made several holes, while yelling that he can't take it any longer. He insists again that Jessica leave. She apologizes for making things difficult. She will never see him again but he can change his mind. Good-bye Jessica, he says.
Talia and Antonio decide to continue their investigation into the arsonist by using some undercover surveillance equipment. Talia goes to Nora's house alone while Antonio can monitor her movements and speak to her as well. Just as she's about to give up, she spies some dripping water from some cracked pipes; apparently it's still on. She follows the water's trail and finds what appears to be a military medal of some kind. She's about to read the inscription but is clunked on the head. Someone very carefully picks up the medal.
Blair and Todd run into each other at Viki's house as they return the borrowed ski equipment. They blame each other for Starr's behavior but agree that someone should talk to her. They rule themselves out as well as Viki. What about Evangeline, Todd suggests. No way will Blair go for that, as she threatens death should that happen. Todd reminds her that she turned down his marriage proposal and so he is therefore free. He taunts her for going out on a date with Miles and Marty and sleeping with Miles.
It's a big night at the Palace as Marty and an awkward feeling Miles meet for dinner. He thinks he needs lessons on dating. Viki barges in while Clint and Dorian are on their date and insists on being honest with Clint, with or without Dorian present. Clint tries to tell her it's not the time or place but she won't take no for an answer. Dorian wonders if Niki has put in an appearance. Nat expects to hear bad news from John. He admits that he can't avoid the relationship talk but they have to figure out what's next. He'll even ignore any calls from the PD. She asks if he's breaking up with her. He doesn't want to lose her, he confides. He does receive a call that Roxy has identified her robbers and he authorizes a warrant. Unfortunately at the same time, those same robbers create some noise and announce that they want everyone's cash and jewelry, at gunpoint. Dorian gives one of the men a difficult time, reminding him that he already robbed her at Foxy Roxy's. John is forced to empty his pockets and there's the engagement ring. He's not carrying his gun. Miles purposely drops his watch as he goes to put it in the man's bag. Bending down, he jumps the man instead and creates some chaos. John enters the fray and manages to jump the second man. As they wrestle with the gun it goes off. Blair has just entered the restaurant and is shot!
Friday, March 23, 2007
Talia was knocked out and a strange hand took the coin/evidence she had found in the rubble of Nora's house. Talia came to and put her gun on the perp. "You move, I shoot," she said in a very tough cop way. Unfortunately, the perp managed to get away by kicking dirt in her face. Talia drew her gun again, but this time it was Antonio. Antonio was curious to learn more about Talia, as she seemed to know a lot more about him. Talia changed the subject. Antonio tried to get Talia to conjure up a memory of the coin she had seen before she was knocked out.
Evangeline decided not to tell Todd that Cris had slept with Blair. Cris began to tell Todd about it, but Evangeline put a stop to it. Evangeline told Cris "you are not the man I was in love with." Todd left; he wasn't interested in Cristian's love life. Cris told Evangeline that she was just Todd's rebound girl. Cris said he slept with Blair to stop hurting, not to hurt Evangeline. Todd nursed a beer at the bar and got a call from Dorian telling him to come to the hospital. Todd left. Evangeline and Cris followed.
John got his gun away from the burglar but not before Blair was shot. Blair fainted in Dorian's arms. Blair regained consciousness and Dorian explained what had happened. Viki put pressure on the wound while Dorian asked Marty for some help. Blair screamed, "No. Over my dead body." Dorian and Blair went to the hospital. John walked around and got everyone's statement. Marty thanked John for saving the day. Natalie told John he was the hero, "once again." The police found the ring that John had in his pocket, the engagement ring. Natalie smiled from afar. John looked a tad uncomfortable. Michael called John with news that Blair was fine. Michael asked how the conversation with Natalie had gone, John said he hadn't gotten to it before the burglars hit. Natalie interrupted and accepted his marriage proposal. There was only one problem: John hadn't proposed yet.
Marcie thought Michael had returned to work too soon. Marcie showed Michael the letter she had written for Tommy, that explains (to Tommy) the details of his adoption. Michael insisted that she tear it up. Marcie wondered why Michael always freaked out when she brings up the topic of Tommy's adoption. Michael explained that he doesn't like to think of Tommy as adopted. "He's ours, Marcie," he said. Marcie asked if that was all that was bothering him. Michael promised Marcie that Tommy would be with them forever. Michael wasn't quite sure what the future held for John and Natalie, though. Marcie went home. Michael told Blair she would be fine. Clint asked Viki if she wanted to discuss what was behind her interrupting his date with Dorian. Clint wanted Viki to express her feelings again. "I would like to see you exclusively, and I think I need to know what you think," she said. Clint offered to give Dorian a ride home, which clearly upset Viki. Viki quickly left. Blair came out of her room and stopped an argument between Todd, Evangeline and Cris by admitting that she had slept with Cris. Todd just smiled.