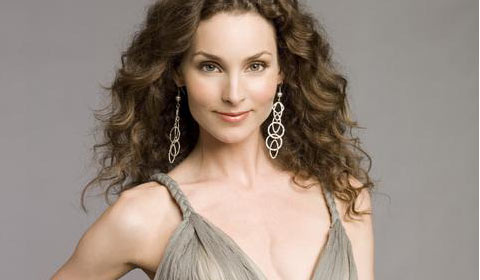 Alicia Minshew
Minshew's television and film credits include
Celebrity Death Match
,
Hit and Runway
,
The Caprice
,
Game Day
, and
The Music Zone
. No stranger to the stage, she has been seen in
Beggar On Horseback
,
Of Love and Betrayal
,
Godspell
,
Nunsense
, and
Kiss Me, Kate
, to name just a few. She has also appeared in several national commercials, voiceovers, and print ads.
A huge sports fan, Minshew enjoys swimming, long-distance running, weight training, aerobics, and dancing. She also enjoys playing the piano and writing.
One Life to Live
Kendall Hart
November 16, 2004
;
February 17, 2005
All My Children
Kendall Hart
January 3, 2002 [as mystery person];
January 8, 2002
to
September 23, 2011
Hit and Runway
TV Actress
1999
Game Day
Suzie Wilson
1999
Love And Betrayal
Godspell
Nunsense
Kiss, Me Kate
Beggar on Horseback
Daytime Emmys Nomination, Outstanding Supporting Actress (2009, 2011)
Daytime Emmys Pre-Nomination, Outstanding Lead Actress (2007, 2010, 2011)
Daytime Emmys Pre-Nomination, Outstanding Supporting Actress (2004, 2005, 2006, 2008, 2009)
soap
central
.com
Dankies Winner, Favorite Couple: Zach Slater and Kendall Hart (2009; for All My Children) PLACE OF BIRTH: Fort Lauderdale, Florida
DATE OF BIRTH: May 28, 1974
MARITAL STATUS: Married, Richie Herschenfeld [Engaged: Dec 13, 2007; Married: Oct 26, 2008]
CHILDREN: Daughter, Willow Lenora Herschenfeld [Nov 4, 2009 at 6:42 a.m.; weighed in at 5 lbs., 2 oz.]
News Archive
: Newcomer Alicia Minshew to take on role of Kendall Hart. [Dec 10, 2001]
News Archive
: Minshew, ABC involved in contract talks. [Aug 25, 2008]
News Archive
: ABC, Minshew reach deal on contract that allows Minshew to leave the show. [Oct 12, 2008]
News Archive
: Minshew earns very first Daytime Emmy nomination. [May 14, 2009]
News Archive
: Minshew reacts to nomination that was "seven years in the making." [May 14, 2009]
News Archive
: Minshew, husband expecting first child. [Jul 20, 2009]
News Archive
: It's a little girl for AMC's Alicia Minshew. [Nov 2, 2009]
News Archive
: Minshew, Kaye to make brief AMC return. [Feb 22, 2010]
News Archive
: Alicia Minshew to return full-time to AMC by the summer. [Mar 27, 2010]
News Archive
: Minshew hasn't "given up" on All My Children. [Oct 6, 2011]
News Archive
: A Heart to Hart chat with AMC's Alicia Minshew. [Jul 20, 2012]
News Archive
: Alicia Minshew first actress to officially join Year Rounders [Jun 22, 2015]
News Archive
: AMC stars mark four-year anniversary of soap's cancellation [Sep 24, 2015]
News Archive
: Terri Conn and Alicia Minshew team up for new TV series [Oct 19, 2016]
News Archive
: INTERVIEW: Alicia Minshew on bitches, Tainted Dreams' Amazon deal and bringing AMC's Kendall to GH [Jan 11, 2017]