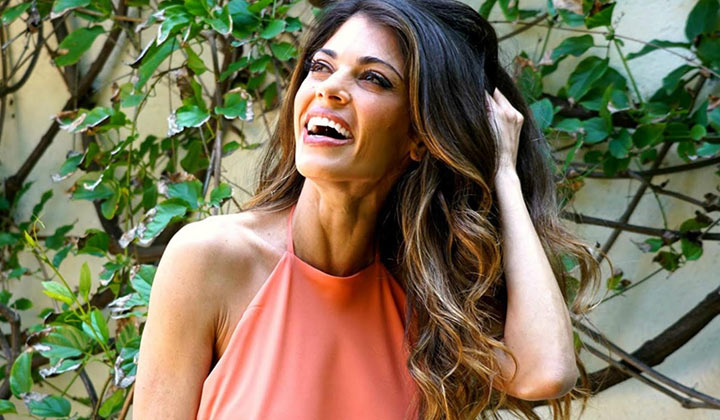 Lindsay Hartley
Share this story
Lindsay Hartley was a national pre-teen talent winner of the Young Miss America Beauty pageant. A gifted vocalist, singing since age eleven, Hartley has starred in Grease on Broadway; as the lead vocalist in the Las Vegas Sands Hotel afternoon show Viva Las Vegas; the role of the Bride in Beetlejuice's Rockin' Graveyard Revue at Universal Studios Hollywood; the coveted role of Mariain the Civic Light Opera's West Side Story at the Paramount Theater in Austin, Texas; and in Pygmalion, the True Story, which toured the Greek Islands. Additionally, Hartley has won several national vocal competitions including the L.A. Philharmonic's Award Vocal Opera, the National Date Festival, and America's Showcase Starlet.

A native of Palm Springs, California, Hartley currently resides in Los Angeles with her husband, Justin Hartley, and their baby daughter, Isabella. Her birthday is April 17.
All My Children
Cara Finn Castillo
December 9, 2010
to
September 23, 2011
Days of our Lives
Arianna Hernandez
August 28, 2009
to
November 8, 2010
Passions
Theresa Lopez-Fitzgerald
July 1999 to
August 7, 2008
Grease
Broadway
Viva Las Vegas
Las Vegas Sands Hotel
Beetlejuice's Rockin' Graveyard Revue
The Bride
Universal Studios Hollywood
West Side Story
Maria
Paramount Theater in Austin
Pygmalion, the True Story
Toured the Greek Islands
Lindsay has also acted in the following plays:
Bye-Bye Birdie
,
Cinderella
,
Tale of the Magic Sword
,
Jesus Christ Superstar
, and
42nd Street
.
Daytime Emmys Pre-Nomination, Outstanding Lead Actress (2006, 2007)
Daytime Emmys Pre-Nomination, Outstanding Younger Actress (2003, 2004)
Soap Opera Digest Awards Nomination, Best Younger Actress Nomination (2000)
Soap Opera Digest Awards Nomination, Outstanding Female Newcomer (1999)
L.A. Philharmonic Winner, Vocal Opera
Young Miss America Winner PLACE OF BIRTH: Rancho Mirage, California
DATE OF BIRTH: April 17, 1978
MARITAL STATUS: Married,
Justin Hartley
(May 1, 2004, to Present)
CHILDREN: Isabella Justice Hartley [Jul 3, 2004]
ETHNIC HERITAGE: Greek and Italian
News Archive
: Passions star Lindsay Korman marries co-star. [May 10, 2004]
News Archive
: Lindsay, Justin Hartley to take leaves from Passions. [Jul 19, 2004]
News Archive
: Lindsay Hartley to take over as DAYS' Arianna. [Jul 22, 2009]
News Archive
: DAYS releases Hartley as Arianna. [Jul 22, 2010]
News Archive
: DAYS/Passions vet Lindsay Hartley hired for new AMC role. [Sep 17, 2010]
News Archive
: Hartley dishes new AMC role and how it came about. [Nov 4, 2010]
News Archive
: Lindsay Hartley, Cameron Mathison sign on for web-based AMC. [Sep 19, 2011]
News Archive
: Lindsay Hartley files for divorce from husband Justin. [May 6, 2012]
News Archive
: Prospect Park confirms Hartley, others for AMC reboot. [Jan 22, 2013]
News Archive
: Queens of Drama stars unveil never-before-seen Marilyn Monroe images [May 28, 2015]
News Archive
: POP TV's Queens of Drama cancelled after just one season [Aug 2, 2016]