The Young and the Restless Recaps: The week of January 8, 2007 on Y&R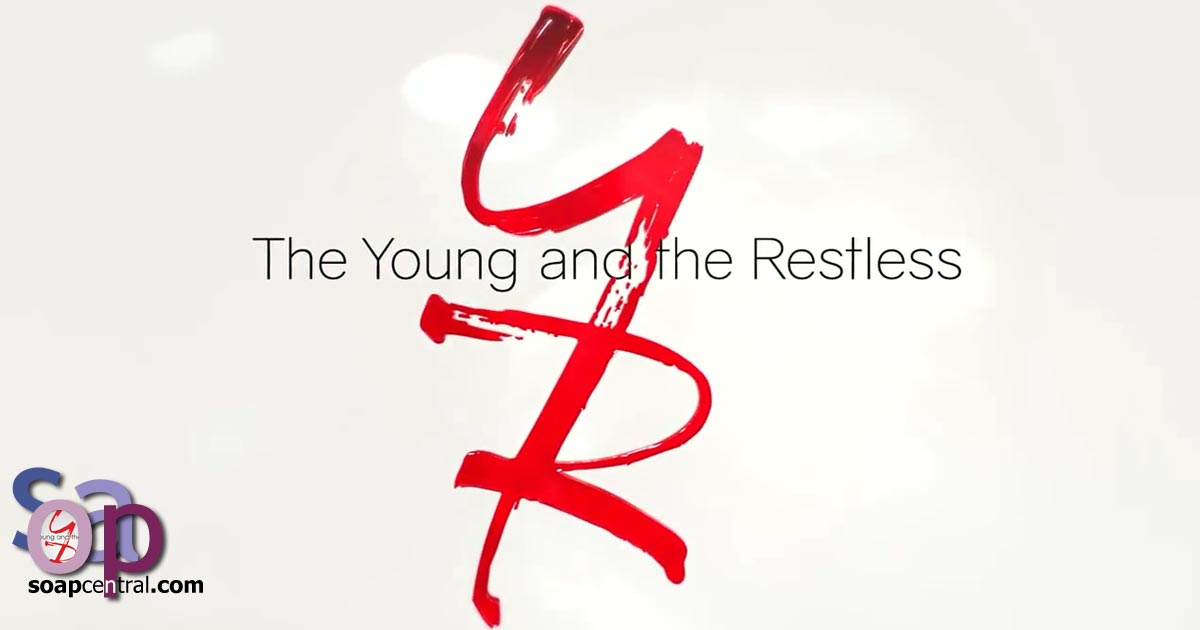 Monday, January 8, 2007
During a tense exchange at the Chancellor mansion, Jill almost couldn't bring herself to believe Kay's story about Jill's son being given away all those years ago. Jill insisted that her mother needed professional help. Nikki stood by Kay's side as she interpreted the meaning of her haunting dreams and visions. Kay explained that when Phillip was born, she was sometimes so drunk that she didn't function well. And although she had planned to raise the baby herself, Kay told Jill that she had remembered giving the baby to a woman named Violet, who promised to raise the baby. Kay also said that she gave Violet a ring she could sell to buy necessities. Jill asked who she'd raised as her son, but Kay tearfully answered that she did not know. Jill told Kay that perhaps Violet stole the ring and left the baby, but Kay explained she had a vivid memory of seeing the baby's face for the last time in the backseat of the mystery woman's car.
Jill wondered aloud if Kay was wrong about what had happened because the psychic had said that Phillip was at peace, but Kay remembered that Phillip had also said that Kay should set something right. However, even though many memories have surfaced regarding the switched babies, Kay still couldn't remember where the son Jill had actually given birth to could be. Nikki calmed the women repeatedly as Jill's temper flared because of her mother's past actions and inability to reveal more. Jill said that they would have to contact Violet, but Kay told her that she did not know how to reach the woman.
At Sharon's, Jack learned that it was Cassie's birthday when Sharon told him that the couple would be dining on Cassie's favorite menu items, including pigs in the blanket. Sharon told Jack that it was perhaps best that Noah was with Nick because Noah tended to avoid talking about his dead older sister. However Jack told Sharon that Noah's tendency to remain silent about his sister's memory doesn't mean that he isn't thinking about Cassie.
Jack soothed Sharon, knowing her loss was weighing heavily on her mind, and Sharon asked Jack if he was over Phyllis. Jack said that although it takes time, the good memories stay, but the romantic desire goes away. Sharon said she has had a difficult time accepting that she and Nick would never have another child together. However, Jack told her never to say never. Sharon received a delivery of white roses from Nick. The handwritten card to Sharon read: "This is the hardest card I have ever had to write. How can I sum up Cassie in a few short sentences? She is so much more than I could put into words. But I wanted to let you know she'll always be a part of our family. The beautiful daughter we raised together will continue to amaze me every day of my life. She was a thoughtful, caring and intelligent young woman who showed me the true meaning of love, much like her mother. My thoughts are with you both today." Sharon cried as Jack held her close.
Nick, Phyllis and Noah seemed to be relaxing at home. Noah read a book to Summer while Phyllis and Nick discussed the fact that is was Cassie's birthday. The peace was short-lived, however, when a frustrated Nick thrust away a broken toaster he was attempting to repair. Noah thought he'd done something wrong, but Nick assured him that he had not. When Phyllis questioned Nick about his mood, Nick explained that he was thinking of Cassie. Nick said that just after he lost Cassie he had thought he'd never be happy again, although Summer and Phyllis mean a lot to him now. Noah looked on quietly as his dad and step-mom comforted each other. Later, however, Phyllis and Nick assisted Noah in making papier-mâché animals. Nick explained that Cassie had loved to create the paper animals that Noah would help her paint. Nick and Phyllis discussed their hopes that Summer and Noah would form a close bond.
J.T. and Colleen danced at Indigo and seemed like the happiest couple in the world until J.T.'s mention of the bartender's earlier advances toward Colleen prompted her memory of making love to Korbel. Their evening of fun ended when Colleen received a text message from Lily reminding Colleen of an application deadline she had to meet that night. Colleen told J.T. that part of her application was at Korbel's, so J.T. agreed to go with her to get it.
Professor Korbel and Amber made love, and afterward, Korbel drew a sketch of Amber. Amber surmised that the sketch meant that Korbel has a crush on her, but Amber didn't know that Korbel also had a sketch of Colleen, and that he seemed to admire his sketch of Colleen the most. Later, Amber checked the adoption-search Web site and found a post from the man seeking information about his mother. However, the lovers' evening was interrupted by Colleen, who called to tell Korbel that she'd be stopping by to pick up the application. Korbel's mood changed quickly, and he tried to convince Amber to dress and leave because he claimed that had work to do. After Amber left the room to dress, Korbel discarded the sketch he'd made of her. A bit later, J.T. and Colleen arrived at Korbel's, and Korbel and J.T. shared tense pleasantries. However, when Amber walked into the room, Colleen seemed annoyed by her presence. When Colleen got home, she found the sketch Korbel had made of her in the folder with the application material.
After J.T. and Colleen left, Amber made contact with the man using the screen name Mr. Searcher, who is in search of his biological mother. He asked Amber if she knew a woman named Violet Montgomery. Amber answered that she did not, but that she was conducting her search on behalf of a friend. As Amber continued her chat with Mr. Searcher, Korbel left the apartment to talk a walk. Mr. Searcher wrote that a woman named Violet had adopted him but had died two weeks afterward, so he had been raised by Violet's brother. However, the man signed off before Amber could get his real name.
Tuesday, January 9, 2007
Amber informs Kay that she's been trying to research the clues that Sylvia gave Kay, but that so far she hasn't come up with anything. Kay pretends to dismiss Sylvia's clues, saying that she doesn't really care about what Sylvia told her. Later, Jill calls J.T. to come to her house. Katherine fills J.T. in about her mysterious memory flashes and asks if he will try to track down the real Phillip, if he even exists. She shows him the photo of the ring she gave to Violet. Phyllis and Summer stop by to see Lauren. Lauren gets a phone call from the doctor and cancels her appointment again. Phyllis meets with Michael, telling him that she's really worried about Lauren and fears she might have postpartum depression. They go to her house, saying that they are having an intervention, and have invited Dr. Okamura to the house. When he arrives Lauren explains her symptoms and he guesses that she has been having panic attacks, which he can treat with some medication. Paul goes back to the nursery to bring Sheila food. She tries to convince him to let her go, but Paul leaves Sheila in handcuffs. At the coffeehouse, a man named David Chow sees Dru's photo in the paper, then goes over to her table to introduce himself, saying that he was a friend of Carmen's and wanted to come to town to face her killer Dru. He goes back to another table, leaving Dru, Devon, and Lily shaken. Will Bardwell and Maggie Sullivan arrive, and David tells them that he believes Dru killed Carmen. Dru tells Neil what happened with Mr. Chow at Crimson Lights, and Neil calls Michael to relay the story. Devon confides in Lily that he thinks that Dru really might have killed Carmen, and tells her about the parking ticket he found. David Chow seeks out Dru at work and tells her that he has no intention of leaving town until Carmen's killer is revealed. Neil enters and meets David. At the coffeehouse, Leanna Love shows up to interview David. David reveals that he was planning to ask Carmen to marry him. He thinks that the police are charging the wrong person for Carmen's murder; he believes that Dru, not Devon Winters, killed Carmen. He claims to have a video tape with evidence on it.
Wednesday, January 10, 2007
Jill and Katherine continued to argue over Katherine's emerging memory of trading Jill's son, Phillip III, for another baby when he was an infant. The women retained J.T. to research the matter for them. Although both women were frustrated with Katherine's inability to remember more details, Katherine did finally recall dealing with Violet at a bar, which gave J.T. another lead to work with. Later, J.T. and Jill spoke privately, and he was moved by Jill's obvious pain over the loss of the boy she'd raised as Phillip and her anxiety that her son was still alive and she might never find him.
Gloria wanted to enlist the help of Katherine and Jill with her plans to be on the television show in L.A., but both women were too preoccupied with their personal conflict. Jill handed over the full responsibility of preparation to Gloria, who was delighted and promised she wouldn't let Jabot down. When she went to the Abbott house, she found Ashley and Jack in the middle of a raging argument. She wanted to know why they were fighting, but Ashley walked out saying she had to get ready for her trip. Jack wouldn't give Gloria any details about where Ashley was going. Gloria said it was interesting how Jack was rattling around in that big house all alone, whereas she had two loving sons, a wonderful daughter-in-law, and a new grandchild to go home to. Jack was also frustrated that Jill wouldn't put a stop to Gloria's plan to be on the reality show.
Victor had a plan for smoking out the people who were a threat to Brad's family as well as the Newman family. Brad was reluctant to go along with it and said he'd have to talk to Colleen and his mother. After he and Victoria left Victor alone, Ashley came to say goodbye to Victor. Victor said that by the time she returned from Hong Kong, all her problems might be taken care of. He assured her that he would miss her, but he thought she was probably doing the right thing to go away for a while.
Colleen evaded J.T.'s wishes to spend the day alone with her. When he left to meet Jill and Katherine, she went to the coffee house to meet Adrian. She took the drawing he'd done of her and returned it to him. Adrian told her more of the story from his last job. The student who had an affair with a professor ultimately committed suicide. Colleen had to leave to meet Brad, and Jana came over to the table. Still suspicious of Professor Korbel and wondering if he might be a serial killer, Jana asked him questions about his background and told him she'd once worked in art galleries in Europe because she'd been an art history major.
Victoria and Brad told Colleen and Rebecca about Victor's plan to infiltrate the black market of the art world and try to find anyone who might be trying to harm them. Brad himself wanted the family to go deep underground, but Rebecca said she was tired of hiding. Everyone agreed to go along with Victor's plan. When Brad and Victoria went back to Newman Enterprises, Ashley came to talk to them. She told them she was going away, and she assumed Brad would want Abby to stay with him. When Brad, considering Abby's safety, told her that Abby should go with her, Ashley was radiant. Victor came in just in time to hear Ashley's news: that Abby would be going with her. After Ashley left, Brad said they'd made their decision. He and Victor would work together to try to end the cloud of fear that had followed his family since Brad's childhood.
Thursday, January 11, 2007
Victor tells Brad that he did the right thing sending Abby away. Brad knows that he will miss Abby terribly, but did so for her safety. As Victor, Brad and Victoria discuss finding the reliquary, Brad worries that his family will be in danger again. Victor believes this will be the only way to get the family out of danger. Nick shows up at Victor's office with Summer. He can tell that he has interrupted something. As Nick talks to Victoria about Phyllis' work with NVP, Brad and Victor discuss their plans. At first Brad insists on traveling alone, but Victor says that he will go as well.
As Ashley begins to pack, she is upset with Jack for what he has done with their father's legacy. Abby comes in and hears them arguing. Ashley tries her best to encourage Abby to go with her to Hong Kong. Abby wants to go, but will miss Brad with all her heart. Ashley lets Abby say goodbye to Brad and Victor. Brad has a special panda bear for her.
Jack calls Ashley downstairs to tell her that the car is ready. As he says goodbye to Abby, he promises to call her. Jack tells that he will miss her. Ashley tells him that she and their father have always loved Jack; maybe it's not too late to make them proud again.
The whole town of Genoa City watches as Leanna Love airs a piece on Carmen's murder. Carmen's ex says that Devon is not Carmen's killer; he believes that it's Drucilla. They air the tape of Drucilla attacking Carmen in a rage. After watching the tape, Lily and Daniel wonder just what Dru may be capable. As Devon tries to convince them otherwise, they all know that this is even further detrimental to their case.
Drucilla feels extremely uncomfortable now that everyone has viewed the tape and some even think she may be Carmen's killer. Carmen's ex confronts her again, and says that she may be capable of hurting him too. Neil comes in and takes Drucilla away from the situation. When Drucilla comes home, she finds all of her clothes ruined and strewn about the house. She thinks someone may still be there.
Michael and Lauren watch the tape on Drucilla air. Michael is frustrated. He tells Neil that he will find out how Carmen's ex got a hold of the tape. He thinks that Bardwell is involved.
Sheila begs Paul to let her go to another country and destroy her passport so that they will never see her again. Paul says that he is not that stupid. Sheila wonders what Paul is planning on doing with her.
Michael sees Paul's black eye at the coffeehouse. When Michael leaves, Detective Sullivan sits with Paul. She wonders why Paul and Michael are talking if they are not friends. Paul says that he still works at Michael's office, and is friends with Lauren, so they must at least tolerate each other. Detective Sullivan admits that she is surprised that Paul would drop the case, even she is almost having second thought that Devon is capable of murder.
Michael goes to see Sheila. He is disgusted by the fact that she is still alive. Sheila tries to taunt Michael by talking to him about Fen and Lauren, just as Michael wants to break in and kill her himself, Paul stops him.
Nick calls to tell Phyllis that Summer smiled a real smile for the first time. Lauren is jealous; she hasn't gotten Fenmore to even sleep through the night yet. Phyllis helps Lauren go out for some air for awhile. Although Lauren doesn't make it far, she does seem to be making progress.
Friday, January 12, 2007
Phyllis spent the afternoon with Lauren, talking her into going out for two walks with Fen. Lauren was glad that Phyllis was helping her through her panic disorder. She called Michael to tell him that she'd left the apartment. Michael was with Paul at the place where Paul was keeping Sheila imprisoned. They were trying to decide what to do with her. Although Michael felt like they'd be better off if Sheila was dead, he couldn't go back to being the man he'd been so many years before. He was powerless to kill Sheila, even to protect Lauren and Fen.
When Michael answered his phone, Sheila screamed for help. Michael convinced Lauren that he was at the grocery store and a woman thought her purse had been stolen. After they got off the phone, Sheila continued to taunt Michael and Paul. She said the next time Lauren told Michael he was a good man, he should remember that he was helping keep her locked up. Furthermore, she was going on a hunger strike, and Michael would have that on his conscience, too.
Michael and Paul left. Paul was surprised to hear that Lauren had been having emotional problems that kept her trapped in her own apartment. Michael told him that if Lauren found out Sheila was alive, there wasn't a medication strong enough to help her. Michael then went home, where Phyllis and Lauren were planning a spa retreat together. Phyllis noticed that Michael was uncomfortable with her, but she left so Lauren and Michael could have some time alone. When Lauren praised Michael, he thought of Sheila, who was at that moment having another tantrum and hurling all her food to the floor outside her cell.
Drucilla had arrived home to find that someone had broken in and cut up all her clothes. When she feared that she might not be alone, she started to run from the apartment and ran into Sharon. Sharon persuaded her not to touch anything and to call the police immediately. When Detective Sullivan came, Dru tried to convince her that it was David Chow who'd broken in. Sullivan seemed to think Dru might have done it herself. After Sullivan left, Dru got several calls from someone who said nothing. When Sharon suggested they leave Neil a note and go to her place, the two women hurried into the hall, where they ran into David himself. Dru accused him of breaking in and making harassing calls, and David secretly taped Dru's furious remarks, including her mocking jibe that she'd hit Carmen over the head with a tire iron. When the women wanted to know why David was there, he explained that he'd just sublet the apartment across the hall. He was now a neighbor to the Winters family.
Amber was at Crimson Lights with Adrian trying to make a date for later, but he kept putting her off. When he left to go to a seminar, she kept his keys. She also spotted a sketch he'd done of Colleen and put two and two together. Jana saw the sketch, too, and remarked on how interesting it was that Professor Korbel was sketching one of his students. Amber called the mysterious "Cane," the man she'd met online while trying to solve the mystery of Katherine's past. He agreed to meet her at the coffee shop. Amber then let Adrian know that she had his keys so that he'd come back to Crimson Lights and find her with another man.
Ignoring Michael's warning that he was making a mistake, Paul met Detective Sullivan at the coffee house. She was still suspicious about his story that he'd gotten a black eye from running into a door. Paul joked that he got it from boxing several rounds with Evander Holyfield.
Meanwhile, inside the coffee house, Colleen and Lily talked about the tape that Leanna Love had shown of Dru attacking Carmen. Colleen said it made Dru looked guilty. She even speculated that Dru was guilty. When Lily said that her mother would never let Devon suffer for something she'd done, Colleen suggested that Dru was waiting to see how the trial went. If Devon was in danger of being found guilty, maybe she'd step in and confess. But if Devon was found not guilty, then they'd both be safe.
Lily was concerned about Colleen's continued involvement with Dr. Korbel. She tried to reason with Colleen, but Colleen was still convinced that she had everything under control. When Korbel came in and Colleen spotted him with Amber and a man she didn't recognize, she told Lily the story he'd told her about why he'd left his last job. She also told Lily she had another potential suspect for who'd killed Carmen. If Kevin had succeeded in his attack on her, Colleen wouldn't be there. Maybe Carmen had somehow run afoul of Kevin and was his latest victim.
Jana watched as Colleen and Lily stared at the table where Amber sat with Cane and Adrian Korbel. She told Kevin she had a theory. She thought that the student from Dr. Korbel's last job who'd committed suicide was actually Korbel's murder victim. Then he'd come to Genoa City, gotten entangled with Carmen Mesta, and ended up killing her, too, and casting suspicion on someone else. Jana was convinced that the art professor was a serial killer.