The Young and the Restless Recaps: The week of June 26, 2000 on Y&R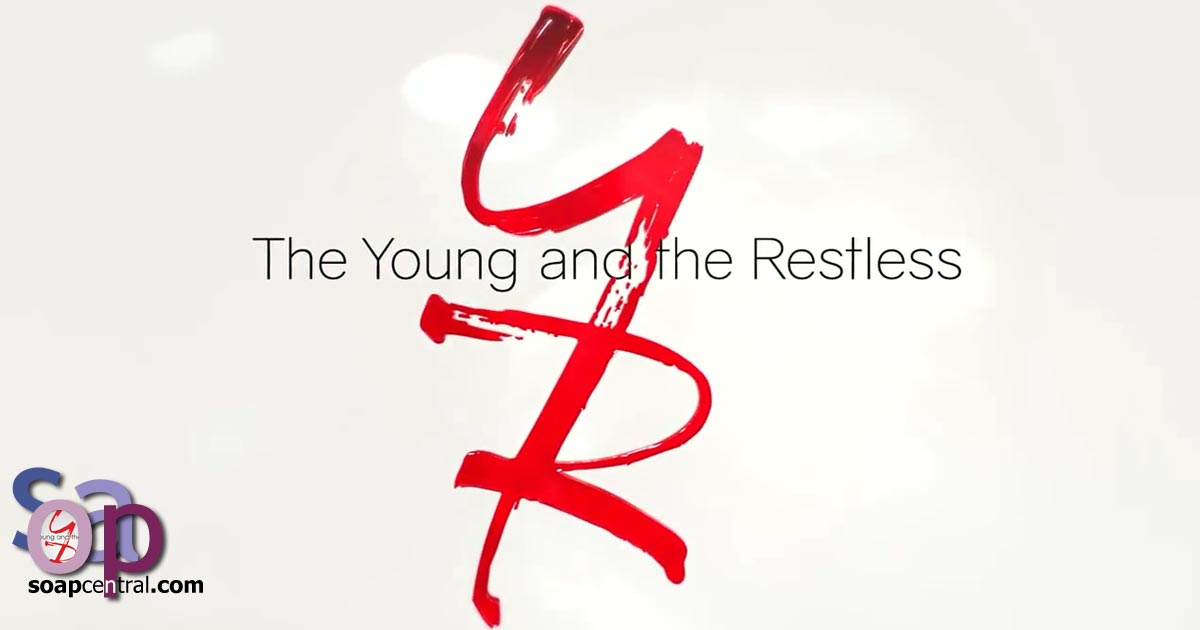 Monday, June 26, 2000
With Rianna chosen second runner-up and Brittany first, Mac was announced as prom queen. As Jill stared in disbelief, the kids finally started applauding the king and queen, Billy and Mac. While J.T. tended to Rianna, and Raul ran after an embarrassed Brittany, Billy and Mac took to the dance floor for their spotlight dance. Jill worried to Brittany that the entire campaign might have become useless. After the dance, Raul asked Billy if he could dance with the queen. A pouting Brittany then asked Billy to take her home.
Impressed with her story, Tomas suggested to Nina that she change the ending to one in which the mother never found her baby and struggled to live her life. Nina quickly insisted that she wouldn't make that change.
Victor asked Nick to reconsider quitting his job and urged him to talk it over with Sharon. Later, Sharon urged Nick to think long and hard about his decision. Lauren paid Brad a visit, but a fuming Jill interrupted them and quickly jumped all over Lauren for what had happened at the prom. Raul thanked Mac for a great night and kissed her goodnight. Mac couldn't stop thinking about dancing with Billy and greeted him when he suddenly showed up at the mansion.
---
Tuesday, June 27, 2000
Back from Seattle, Ryan advised Victor that Tricia had left him and that he would like to work with Victoria. Victor okayed the idea of Ryan helping Victoria but advised him to be careful about any type of personal relationship. Victor then mentioned Nikki's new job. Worried about the gap growing between her brother and father, Victoria offered Nikki a job to help their own relationship. Nikki stunned her with the news that she was working at Jabot.
Raul dropped Mac off at the Chancellor estate and thanked her for making him so happy that night. Mac kissed Billy. After he left, Jill arrived and accused Mac of chasing after her son. When Mac denied it and claimed she hadn't even liked Billy when she'd first met him, Jill threatened to keep her away from Billy.
Meanwhile, back at home, Billy talked with Jack and Ashley about his wonderful night with Mac. Ashley decided that the ad campaign was still a "go" because Mac had been featured in their pre-prom taping. Jack warned Billy that Jill was not going to be happy about his feelings for Mac.
Malcolm helped Dru relax the day before the operation. Meanwhile, Olivia boasted to Neil that she had made peace with God and herself.
Wednesday, June 28, 2000
Mac boasted to Kay about the great time she'd had at the prom. Jill interrupted and angrily revealed that Mac had been crowned prom queen. After Jill stormed out, Kay worried that Jill and Mac might be at odds and warned her granddaughter not to worry about their houseguest. She did confirm that Jill usually followed through on her threats though.
Later, Mac accepted a package from the Freeman Detective Agency in St. Louis. Jack blasted Brad in the Jabot boardroom for worrying about the ad campaign. Ashley announced that Mac would become the focal point of their campaign, since she had been crowned the prom queen. Jill angrily entered and demanded that they re-shoot everything. Frank interrupted with a rough cut of the commercial. Everyone except Jill was impressed, and the decision was made that Mac would be the Jabot Glo girl.
Nikki tried to convince Victoria that her job at Jabot would be good for all concerned but Victoria called her a traitor. After Nikki left, Nick and Sharon tried to remain neutral, but Victoria blamed them, as well, and stormed out.
Olivia was pleased when Neil took Nate to her bedside for a visit. Meanwhile, Malcolm accompanied Dru as she arrived at the hospital, ready to make her bone marrow donation for her sister
Thursday, June 29, 2000
Jill suggested to Jack that they pull Billy from the ad campaign and use Rianna and J.T. instead. Jack was amazed that she would think of such a thing and warned her about hurting her son's feelings. Nikki found Ashley with Brad in the boardroom, and after Ashley left, Nikki complained to Brad about Victoria's reaction to her new job. She suggested that she work on items that wouldn't compete with Newman Enterprises. Brad liked the idea for her and for him.
Victoria ran to her father to complain about Nikki and her disloyalty. He tried to convince her that Nikki had had no malice when she'd taken the job. Nick interrupted and confided in his father that he would accept the reduced workload only for the sake of the family.
Ryan called London to try to talk with Tricia, but Keith claimed that she didn't want to speak with him. Mac opened the letter for Jill from St. Louis and realized what Jill had been up to. Advising Christine about Tomas' suggestion for her story, Nina sought her advice, but Christine reminded Nina that it was her decision. Billy panicked when he found Mac had filled her backpack .
Friday, June 30, 2000
At Gina's, Brad boasted to Nikki about a new product from Europe that might be good for Jabot, and it wouldn't compete with Newman's products. Victor interrupted and confronted Nikki. He accused her of taking her job to seek revenge and demanded that she quit before the family fell completely apart. After Victor left, Brad returned and comforted a shaken Nikki.
Billy took Mac to an old cottage on the Abbott estate, where she explained that Jill had noticed their attraction at the prom. She then revealed the letter she had found from Jill's St. Louis detective and knew that his mother was looking for Mac's mother in hopes that Mac would be forced to leave town. When Brittany threatened to quit the campaign upon hearing that Mac was the new star, Jill advised her not to worry about Mac and Raul and to just keep Jill's son happy. Brittany advised her that she hadn't heard from Billy since the prom.
Nina decided to back down and change the ending to her new novel. Victoria confronted her brother and demanded his full attention for work.