About the PS News Archives
Passions-related news from 2020
It's impossible to keep up with all of the twists and turns from the world of soaps. Luckily, Soap Central has archived all the Passions news from 2020.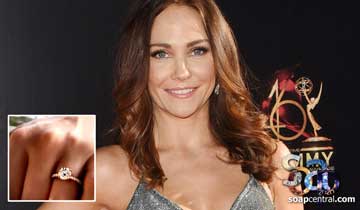 January 2, 2020
An engagement ring turned out to be the best Christmas gift that Jade Harlow (ex-Sheryl Connors, Days of our Lives; ex-Jessica Bennett, Passions) received this year.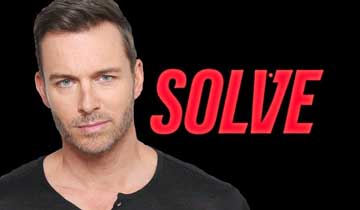 January 6, 2020
Solve, an interactive murder-mystery podcast that puts listeners at the center of the investigation, calls upon Days of our Lives star Eric Martsolf (Brady Black) for one of its first spine-tingling episodes.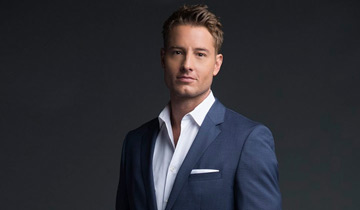 January 20, 2020
Find out why The Young and Restless alum Justin Hartley (ex-Adam Newman) recently returned to the set of the CBS soap opera and what he thinks of his replacement, Mark Grossman.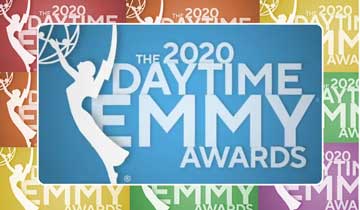 February 12, 2019
The Daytime Emmys have found a new broadcast home. While the ceremony won't be on one of the major networks, it will be much easier for fans to watch. This is just one of many changes this year, including the end to the pre-nominations announcement.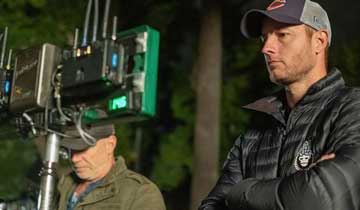 February 13, 2020
This Is Us called on its talented cast member Justin Hartley (ex-Adam Newman, The Young and the Restless) to direct the February 11 episode of the NBC series.
February 14, 2020
Days of our Lives' Galen Gering reveals that he has taped his final episode and has bid an official goodbye to Salem.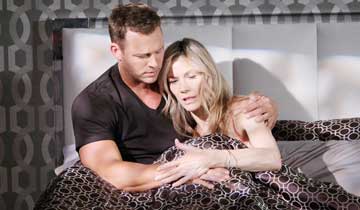 February 22, 2020
Are Days of our Lives' Brady and Kristen lovable as a couple, or is Bristen just too wacky for comfort? Portrayers Eric Martsolf and Stacy Haiduk discuss Salem's most explosive couple and answer that very question.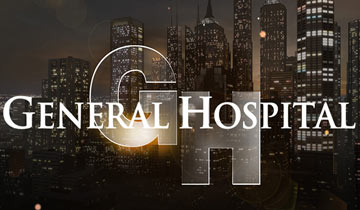 February 26, 2020
General Hospital has hired Passions alum Brook Kerr (ex-Whitney Russell Harris-Crane) to scrub up for the role of a brand-new Port Charles doctor. Find out when she'll be making her ABC soap debut.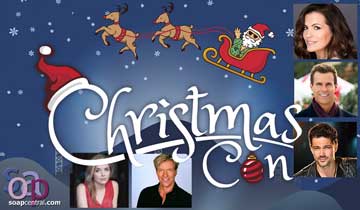 March 10, 2020
Everyone has gone gaga for feel-good Christmas films, so why not start with the holiday spirit in July? That's the thinking behind Christmas Con 2020, a fan event celebrating holiday films and the soap stars who are in them!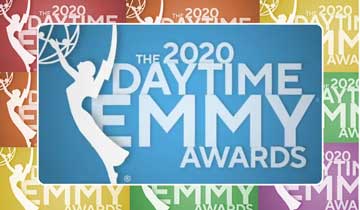 March 19, 2019
The Daytime Emmys ceremony is the latest event to be canceled because of concerns over the Coronavirus outbreak. The ceremony, which was to have taken place over three nights in June, is now on hold indefinitely.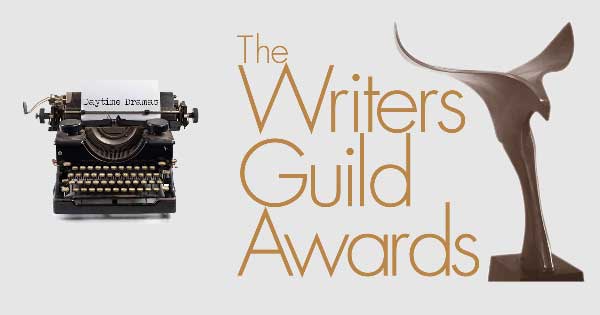 March 25, 2020
The Writers Guild of America says it will not seek a strike vote while the nation deals with the current COVID-19 pandemic. Many believed the WGA would strike later this year, leaving daytime dramas and other shows in a lurch.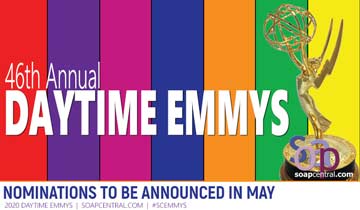 April 13, 2020
Soap opera fans will have to wait until next month to find out which of their favorite actors will be officially competing in this year's Daytime Emmy Awards, says NATAS CEO and President Adam Sharp.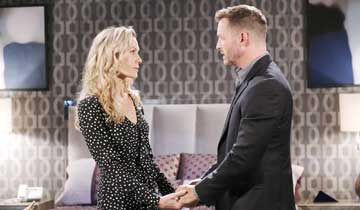 April 18, 2020
The reveal of baby Rachel/Mickey's true parentage was a bombshell moment on Days of our Lives, but Eric Martsolf says the really crazy stuff is how Bristen deals with the betrayal: "It's going to be bad."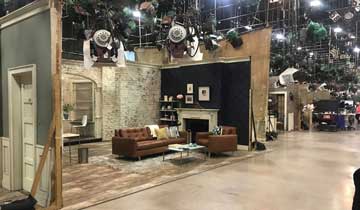 April 22, 2020
With several safety measures in place, the Australian soap opera Neighbours is about to resume production. Could its coronavirus production plan be a road map for getting US soaps back up and running?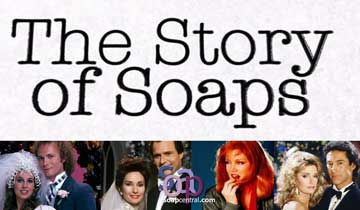 May 15, 2020
ABC's upcoming primetime soap opera special, The Story of Soaps, has been moved into a later time slot to accommodate a special on the Michael Jordan ESPN docuseries After the Dance.
May 21, 2020
Soap alum Amelia Marshall opens up about her roles as Guiding Light's Gilly Grant, All My Children's Belinda Keefer, and Passions' Liz Sanbourne, sharing that she had to suspend reality as soon as she walked in the door.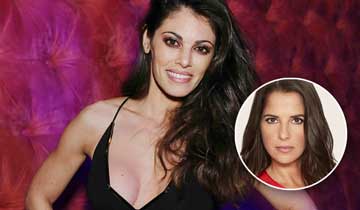 July 31, 2020
General Hospital has called on soap alum Lindsay Korman-Hartley (ex-Cara Castillo, All My Children; ex-Arianna Hernandez, Days of our Lives; ex-Theresa Lopez-Fitzgerald, Passions) to temporarily step in for Kelly Monaco in the role of Sam McCall.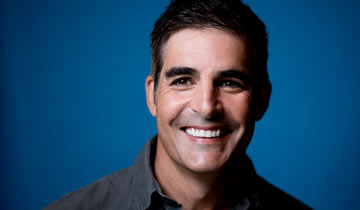 August 19, 2020
In a happy twist of fortune, it turns out that Days of our Lives' Galen Gering (Rafe Hernandez) won't be exiting the canvas, after all! Plus, the show's executive producer, Ken Corday, teases plans for DAYS' 55th anniversary.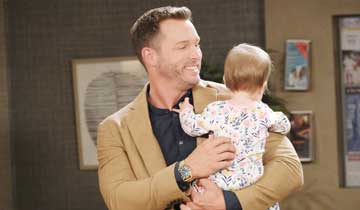 August 25, 2020
It's been a long summer without Days of our Lives' Brady Black, but fans don't have to fret over his absence much longer. Actor Eric Martsolf is on his way back to the canvas.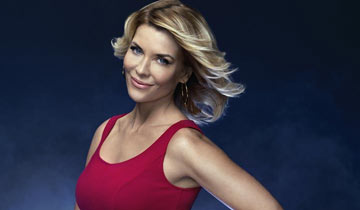 August 28, 2020
Passions alum McKenzie Westmore (ex-Sheridan Crane) shares some of her fascinating family history, new product details from her beauty line, and some juicy tidbits on the popular pairing of Sheridan and Luis (Galen Gering).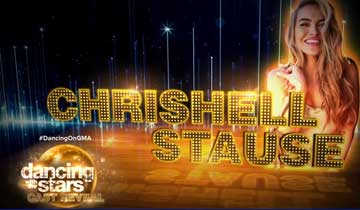 September 2, 2020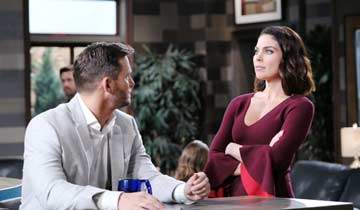 September 16, 2020
Could Days of our Lives' Brady Black get back together with Chloe Lane? Portrayer Eric Martsolf dishes on what could happen if the powers that be were to "ignite that flame again."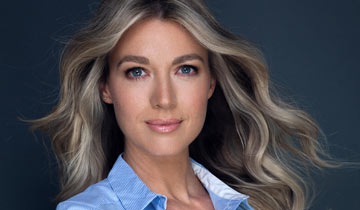 October 14, 2020
Popular CBS comedy The Unicorn has decided to give Passions alum Natalie Zea (ex-Gwen Hotchkiss) a heavily recurring role in its upcoming season two.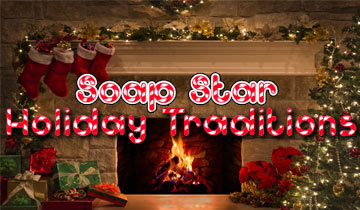 December 17, 2020
From spreading reindeer dust to playing guitar for dancing children, here's how some of your favorite soap opera stars love to celebrate the holidays.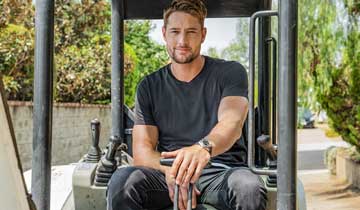 December 23, 2020
HGTV's Celebrity IOU has recruited Justin Hartley (ex-Adam Newman, The Young and the Restless), who will be teaming up with the Property Brothers for a very special episode.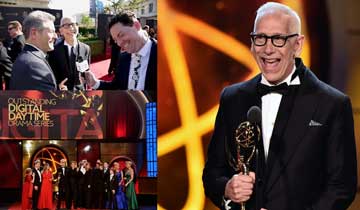 December 28, 2020
After Forever writer Michael Slade -- whose soap credits include One Life to Live, Days of our Lives, Passions, and Another World -- passed away after a battle with cancer.