Terrell Jackson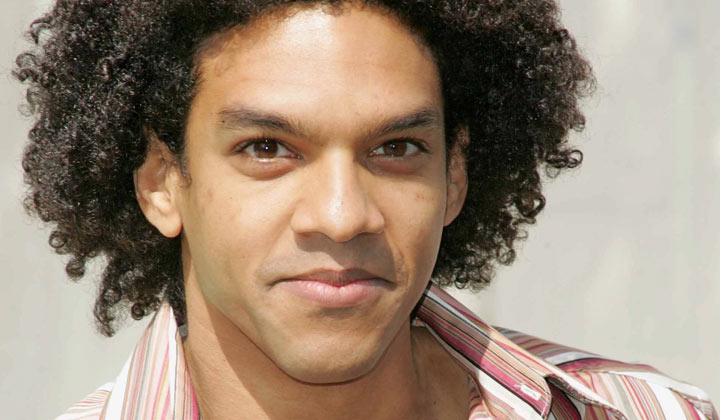 Khary Payton
Physician
Unknown
Single (assumed)
Unknown
Unknown
None
None known
None known
Dr. Terrell Jackson arrived in Port Charles to help ex-flame, Lisa Niles, break up the marriage of Drs. Patrick and Robin Scorpio-Drake. Lisa and Patrick had been lovers in college, so she had hoped to rekindle things when Patrick had reached out to her for a medical consult on a case. Lisa took every opportunity to undermine Patrick's wife, Robin, and to drive a wedge between Patrick and Robin, as Lisa set out to get Patrick into her bed. Eventually, Patrick succumbed to Lisa's advances, but after the one-night stand, he realized that he had made a mistake. He focused on repairing his marriage and spurned all of Lisa's advances. Infuriated, Lisa reached out to Terrell.
Terrell and Lisa had once been lovers, but the relationship had ended. However, Terrell continued to carry a torch for Lisa because she had been the one to get away. Lisa agreed to give Terrell a second chance if he seduced Robin away from Patrick. Meanwhile, Lisa intended to lure Patrick into her bed, so that she could dump him after he lost his wife and child to another man. Terrell agreed to go along with the plan, so he took a job with General Hospital. Terrell soon discovered that he respected Robin. As time passed, Terrell appeared to be less comfortable with the bargain that he had struck with Lisa.
Terrell repeatedly heard accusations from both Lisa and Robin in which they claimed the other was crazy and he was not sure which woman to believe. He started to agree that Lisa was obsessed with Patrick after she promised Terrell a night of romance with her but instead sent Robin in her place. Robin showed up at a hotel room meant for Lisa and found Terrell barely dressed. As Lisa had arranged, Patrick arrived shortly after. Terrell claimed there was some sort of mistake that had occurred and Patrick realized nothing had happened between Terrell and Robin. Although no harm was done, Terrell was furious that he had been used as Lisa's pawn in her game with Patrick.
After Terrell informed Lisa he wanted no part of whatever she had planned for Robin and Patrick, he turned his focus to his work at the hospital. One of his patients, Jax and Carly's daughter Josslyn Jacks, was diagnosed with kidney cancer and received a new kidney via organ donation. The transplant was a success and he shared the good news with Josslyn's family.

Post a Comment

Share on Facebook

Tweet this

Submit Feedback