General Hospital Recaps: The week of December 31, 2001 on GH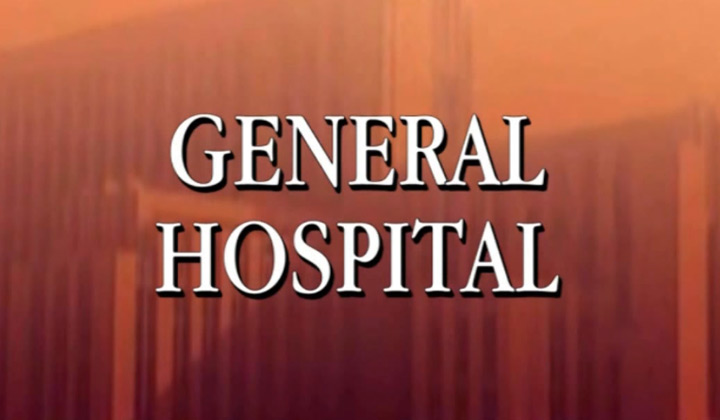 Monday, December 31, 2001
Laura's house:
It was a flurry of activity as preparations were underway for Liz and Lucky's wedding. Luke was still trying to talk Laura into remarrying him but she told him she wanted to get through Lucky's wedding first.
Elton was in a tizzy because of the motorcycle in the front yard taking away the ambiance of the wedding. Luke left and went to see Lucky. Audrey, Bobbie, Laura and Lesley went to present Liz with the old, new, borrowed and blue for her wedding. Audrey gave her a pearl necklace her and Steve had picked up in France as her old. Laura gave her a nice handkerchief to carry with her as her new. It was a tradition in their family. Gia presented her with a borrowed diamond bracelet. Bobbie gave her a nice blue scarf. Later, after Liz was dressed in her beautiful wedding gown, she told Gia how wrong she had been about her, she knew she really loved Nikolas. Gia blurted out to Liz that Lucky didn't love her anymore.
Port Charles Hotel:
Alan, Monica, AJ and Skye were having dinner and discussing the fact of Edward leaving all his money to Melissa. They argued as only the Q's can argue. Edward walked in with Melissa and Roy just then.
Carly set Zander up on a blind date. She said he had to get on with his life. He asked what she would be doing on New Year's Eve and she said she would be conceptualizing, imaging what her new club would look like. Just then Alexis and Sonny walked in.
Alexis' penthouse:
Sonny came over and told Alexis about Courtney, his new sister. He commented about her and her sister getting together. She said they were different because she knew her sister as a baby. He asked her out for New Year's Eve.
Ned came over to pick up Kristina and just as she told him that Alexis was sick and wasn't going out, Alexis showed up at the top of the stairs all dressed up to go out. Ned commented on the speedy recovery. Sonny showed up then and it was awkward as Sonny and Ned don't exactly get along. Ned and Kristina left and joined the rest of the Q's at the Port Charles Hotel. Alexis and Sonny left and also went to the Port Charles Hotel.
Nikolas' yacht:
Nikolas was trying to talk sense into Lucky, to get him to admit to Liz that he didn't love her anymore. Lucky was not going to do that to Liz. They were getting married as planned. They hugged and later Luke showed up to give Lucky advice on married life. He and Nikolas shook hands and Luke left and arrived later at the house for the wedding.
Melissa's apartment:
Melissa told Roy about Edward leaving her all his money in his will and was afraid about what her colleagues at the hospital would think about her. Roy tried to reassure her and they were ready to go out when Edward showed up at her door with flowers and an invitation to go out with him for New Year's Eve. She said Roy and her had plans and he said any friend of hers is a friend of his so all three of them left together.
Tuesday, January 1, 2022
Due to the New Year's holiday, today's regularly scheduled original episode was not shown. Programming will resume on Wednesday, January 2nd with no lost episodes - the action will pick up exactly where it left off.
On behalf of everyone at Soap Opera Central, we wish you and your loved ones a very happy, healthy, safe and prosperous 2002. We'd also like to thank you for visiting the Soap Opera Central web site in 2001 and making 2001 our biggest year to date. Here's hoping that you'll continue to visit in 2002 - and that 2002 is an even better year!
Dan J Kroll
Owner/Founder, Soap Opera Central
Wednesday, January 2, 2002
Jax joins the revelers at the PC Hotel. He sees a woman arguing with the maitre d at the entrance to the dining room and goes over to help. The woman turns out to be Courtney. She wants to speak to Edward Quartermaine she tells the two men. She isn't allowed into the dining room until Jax says that she is his date.
In the dining room, the Q's are stunned to see Edward arrive with Melissa and Roy. Alan tries to convince his father to make peace with the family but Edward says he has nothing to atone for. He will bring in the New Year with the family who cares about him he says, and goes to sit with Roy and Melissa.
Sonny and Alexis enter the dining room just as Zander and Carly prepare an early toast to the New Year. Carly explains to Sonny that the two are also toasting Zander's new social life and she fills her ex in on the date she has arranged for Zander. Carly then excuses herself and exits the restaurant. Zander also tries to leave, but Sonny stops him. He asks Zander if he needs any money for his date. Zander says no. Sonny gives Zander the money anyway and tells him it's for watching over Carly. Zander says his job isn't that hard. Sonny rejoins Alexis and asks her if she is ready to have a good time.
At the Spencer home, final preparations for the wedding are being made in the foyer. Meanwhile upstairs, an incredulous Liz denounces Gia for telling her that Lucky doesn't love her anymore. You are just jealous of me Liz states and angrily exits the bedroom. When she reenters after a few moments she tells Gia that because the two will soon be sisters-in-law that they should just try to forget that Gia tried to ruin her wedding. As Gia tries to protest, Laura, Audrey, and Bobbie interrupt the two.
Jax and Courtney enter the dining room of the PC Hotel. Jax points out Edward to her. She approaches Edward and tells him she wants to speak with him about Janine Matthews. Before the words are out of mouth, Edward cuts her off. "I have no more money to give her!" he shouts. His antics attract the attention of the Q's who curiously observe the scene. When Courtney is finally able to get a word in, she tells Edward that Janine made up their tryst. Feeling vindicated, Edward approaches the Q table and demands an apology. Courtney runs out of the dining room. Jax and Sonny, who both watched the scene unfold, go after her. The Q's also give chase because they want to know how this stranger got her information. Jax and Sonny meet up with the maitre d and both inquire about Courtney. Sonny demands to know what Jax did to her. Jax retorts that Sonny should mind his own business. When Alexis catches up with Sonny, he informs her that the girl who spoke to Edward was his sister. Together, they continue to search for her. Meanwhile, Jax runs into Skye in the lobby. "I should ring that girl's neck," Skye states to Jax. Was Courtney telling the truth he demands to know of her. Cornered, Skye admits that she knew Janine was scamming Edward. "You monster!" is the shout heard behind her. When Skye turns, she finds the entire Q family staring back at her. Edward is livid, Monica feels vindicated, and Alan is deeply hurt. The Q's leave except for AJ and Ned. AJ promises to try to smooth things over with the family. Ned and Kristina decide to continue celebrating the New Year and head back into the dining room. Skye goes onto the terrace and sulks. As the New Year dawns, Ned and Kristina share their first kiss. Jax finds Skye on the terrace and wishes her a Happy New Year. Skye hopes he will kiss her.
Outside the Spencer home, Luke and Lucky meet. Lucky asks his father if he is serious about remarrying his mother. Luke tells his son that he is being completely honest about marrying Laura again. He loves her very deeply and never stopped he tells his son. He goes on to say that two people shouldn't be married if they cannot give their entire hearts and souls to each other. Before Lucky can respond, the two are told to take their places...and the ceremony begins. Before the vows are spoken, Liz says that she and Lucky would like to say their own words. She pours her heart out about her love and commitment to Lucky. As Lucky stammers through words of his own, Liz stops him. I don't see the love you used to have in your eyes she cries. Her own eyes well up with tears as she turns and runs up the stairs. "Stay put," Lucky orders his guests and he runs after her. The guests are stunned. Luke tells Laura that he thought all along that Lucky was forcing himself to feel things for Liz that he didn't. In order to give Liz and Lucky some space, the guest decide to go outside and watch the fireworks go off at midnight. Before Gia can get out Nikolas grabs her and takes her out the back door. "You told Liz the truth," he angrily states.
Carly, who has returned home, hears a knock on her door. It's Zander. "Where's your date?" she asks him. He replies that when he brought up his ex-con past she bolted. Carly realizes he screwed up his date on purpose to be with her and is touched. The two ring in the New Year with hot dogs, beer, and dancing.
Upstairs at the PC Hotel, Courtney finds Janine. She tells her mother what happened in the dining room. Janine is shocked. She tells her daughter she could be arrested and tells her daughter to pack her bags; they must leave immediately. Courtney refuses. Sonny finds the two arguing and tells Janine that Courtney is not leaving. He offers his sister a room at the penthouse.
Gia admits to Nikolas that she told Liz that Lucky doesn't love her anymore. Nikolas is livid. Gia says she is not sorry and will not apologize. Meanwhile upstairs, Liz and Lucky sit in the bedroom. He tries to convince her to return with him downstairs and continue the ceremony. Quietly, Liz asks Lucky to tell her the truth...Does he feel the same about her? Tearfully, he tells Liz he does not.
Thursday, January 3, 2002
Though Nikolas angrily accuses her of ruining his brother's wedding, Gia insists she won't apologize for giving Liz a piece of crucial information about her future. Meanwhile, devastated when Lucky admits that he no longer loves her, Liz recoils from his suggestion that they carry on with their nuptials anyway. Jax invites Skye to join him for a non-alcoholic toast to the New Year. Ned tells Kristina he understands why his recent attentions have made her so nervous. As the clock strikes midnight, Carly gives Zander a friendly peck on the cheek and wishes him good luck finding a new love in 2002. Advising a sputtering Janine to keep quiet, Sonny assures Courtney she's welcome to stay with him as long as she likes. Lucky entreats Liz to believe that things will get back to the way they were but she reminds him that their marriage will be doomed without true love as a foundation. Unable to help their son get through a rough patch, Luke and Laura turn their attention back to their own blossoming relationship. Alexis persuades Courtney to move in with her and Kristina so she'll have a chance to get to know her big brother better without actually living in his penthouse.
Friday, January 4, 2002
by JON WIELBRUDA
Alexis introduces Kristina to their hesitant houseguest, Courtney. Courtney asks Alexis if she and Sonny are something more than attorney and client.
Melissa comes to the Quartermaine mansion and insists that Edward remove her from his will. Melissa endures AJ and Skye's sniping as well as Alan's sharp criticism until Mac and Taggert arrive to answer Edward's summons. Edward orders Mac to put his conniving grandchildren behind bars.
Sonny offers to find Janine a higher-paying job if she'll simply cooperate with his desire to get to know his sister better.
Luke brings Laura to the Beechers Corners Bijou for a special show in the empty movie theater. Laura is moved to tears when the cinema's main feature proves to be the film of her wedding to Luke. Watching their younger selves exchange marriage vows, Luke and Laura contemplate renewing their pledge.
A dejected Lucky shows Gia the farewell note Liz left behind. Lucky bitterly accuses Nikolas and Gia of ruining his life.