Speculation over: Braun out as GH's Carly
by
Dan J Kroll

Posted Tuesday, February 22, 2005 11:39:59 PM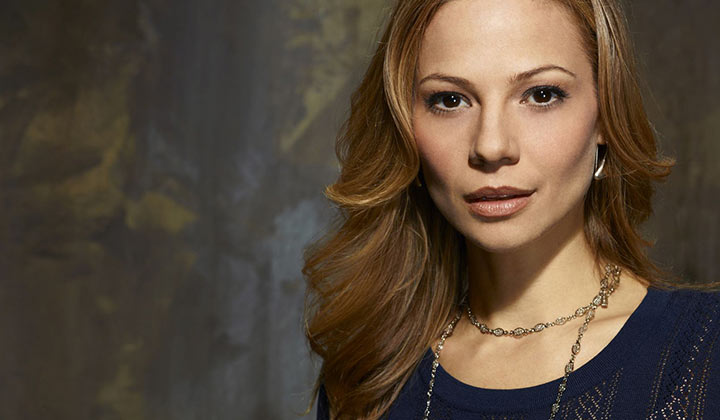 Tamara Braun (Carly Corinthos) has finally ended the speculation surrounding her future with General Hospital. The Emmy-nominated actress has opted not to renew her contract with the ABC soap.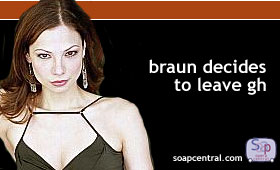 It's been several months since the first wave of "will she or won't she" rumors started making the rounds on Internet message boards. In January, Soap Central first reported on Braun's uncertain status with General Hospital. At the time, the actress explained that her contract wasn't up when everyone seemed to think it was up. Though Braun didn't tip her hand, it did allow for some breathing room.

Since that time, insiders say that the network executives have been trying frantically to get the actress to re-up with the show. Braun, however, has decided that she wants to spread her wings and tackle some new roles.

With the announcement earlier this year that Sarah Brown (ex-Carly Corinthos) would be exiting her role as Julia Larrabee on CBS's As the World Turns, there was wide speculation that ABC might try to woo the actress back to the network to reprise the role of Carly in the event of Braun's exit. In a recent interview with Soap Opera Digest, ABC Daytime president Brian Frons admitted to wanting Brown back - not necessarily as Carly -- but he also admitted that he didn't want to lose Braun.

Braun joined the cast of General Hospital in May 2001.

An ABC spokesperson confirms Braun's exit, but comments that talk of a recast is "premature." Previous comments from show insiders seemed to imply that the role of Carly would eventually be recast. Internet rumors now claim that Carly will be written off the canvas temporarily in a "presumed dead" storyline until a suitable recast can be found.

RELATED STORY
Former Carly, Sarah Brown, exits ATWT amid "hate mail" from viewers.
---