Mimi Lockhart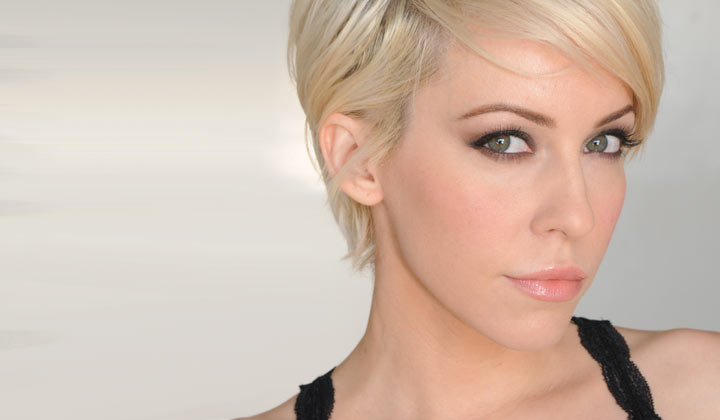 Doren Fein
1999; recurring
Miriam Elizabeth Lockhart (full name)
Mimi Brady (former married name)
Formerly worked in the office at Max's Garage
Former Salem University student
Arizona
Formerly a loft in Salem
Single/Divorced
Shawn-Douglas Brady [Married: 2006 to 2007; divorced]
David Lockhart (father; deceased)
Bonnie Lockhart (mother)
Patrick Lockhart (brother)
Conner Lockhart (brother)
Unnamed child (abortion; with Rex)
Unnamed child (miscarriage; with Shawn)
Tyler Kiriakis (son; with Philip via surrogate and egg switch; signed away her parental rights)
*Mimi was rendered infertile due to complications following an abortion.
Kevin Lambert (dated)
Rex Brady (broken engagement)
Shawn-Douglas Brady (dated/lovers)
Max Brady (dated)
Involved in the Chloe/Jan/Mimi shenanigans
Accidentally killed her father, David Lockhart (as a child; not shown on screen)
Convicted of the attempted murder of Jan Spears
Mimi was the best friend of Belle Black, and they had known each other since kindergarten. Mimi had a big crush on nice guy, Shawn Brady, who seemed more interested in Belle. When the time came for the Last Blast Dance, Mimi actually got down on bended knees in the halls of Salem High, to beg Shawn to take her. He agreed, but ended up taking both Belle and Mimi. Mimi began to act very odd, staying away from her friends, and roaming the streets at night. Fellow student Chloe decided to follow her, discovering she was visiting pawn shops, and ultimately realizing that Mimi and her family were homeless, and living in a tent. Her father had been laid off, and was out of town searching for work. The teens got the idea to build a Habitat for Humanity house for the Lockhart family, and though, not the best neighborhood, got the job done with lots of help from friends and family.
Mimi became jealous of Belle's friendship with new student Chloe, and began working with Jan Spears to give Chloe a hard time. Jan hung a dead rat in Chloe's locker, with Mimi's aid, but Mimi was forced to look on helplessly when Chloe got her revenge by rubbing Jan's face with it. Later, Mimi entered into a conspiracy with Jan, to take nude pictures of Chloe to plaster on the internet, and make tons of money. Getting Kevin Lambert to prepare a concoction that would make an experiment go awry in he chemistry lab, Chloe was covered with gook and forced to take a shower in the school's bathroom. Having hidden a camera in the duct work, the pictures were there for the taking. Though Mimi's conscience began to bother her, she went along with Jan, but when she tried to call it all off, Jan threatened her. Seems Jan's hands were cleaner than poor, intimidated Mimi. By then, both Mimi and Jan were tired of Chloe treating them like second rate citizens.
On the night of the Last Blast dance, Jan got Mimi to sneak the incriminating slides into the projector....and Chloe's nude body was on the big screen for all to see, along with the internet web site URL. The girls were caught, and Mimi confessed all immediately. In court, the two girls were ordered to clean the school bathrooms every day their entire senior year, no extra curricular activities and also ordered to go on the environmental study tour to Puerto Rico that summer. Mimi took her punishment well, and made the best of it all. She found love on the island with Kevin Lambert, and dated him upon the return to school. She made her peace with Belle, and seems to have gotten over her jealousy of Belle's friendship with Chloe. She faithfully cleaned toilets and shower walls throughout her final year of high school.
After high-school, all the teens went to university. Unfortunately, Kevin went to school out of state, and he and Mimi were not able to maintain their relationship. After a few brief crushes, Mimi eventually got together with Rex DiMera. Unfortunately, Rex began having mind-altering headaches, which changed his personality so drastically that for a time there, Mimi thought Rex could be the Salem Stalker. Rex and Mimi were finally solid together, but then Mimi found out she was pregnant. Believing that she and Rex weren't ready for children yet, Mimi made the heartbreaking decision to have an abortion without telling Rex. Due to a resulting infection, Mimi was rendered sterile.
Mimi was shocked to learn that Jan Spears had kept Shawn hostage at her country home but before Mimi could say anything Jan warned her that if she did, she would tell everyone about her abortion. Desperate to keep Rex from learning the truth, Mimi allowed Jan to blackmail her into helping her keep Shawn and Belle away from each other, although from time to time Mimi would rebel and try to connect the star-crossed lovebirds, even after Belle married Philip. When Jan tripped and hit her head while arguing with Mimi and ended up in serious condition in the hospital, Mimi confessed, and when it all came down to it, was sentenced to hard time. Rex and Patrick managed to get their hands on a video clearing Mimi's name just in time, and Mimi was released.
Rex and Mimi didn't last much longer, though, as Rex overheard an argument between Belle and Mimi and learned that Mimi had aborted his child without ever telling him that she was pregnant. He left her, and Salem, and moved to Chicago with his sister, Cassie. Mimi was devastated that he left, and furious with Belle, whom she blamed for ruining her life. She and Shawn, now roommates, began to get closer, and after the birth of Belle's daughter, Claire, Mimi attempted to mend fences with her former friend, even though their friendship wasn't as strong as it once had been. She and Shawn danced around the idea of romance for awhile, but finally decided to take the plunge and became lovers. On New Year's Eve, Shawn proposed marriage.
Mimi and Shawn wed, but their marriage was permanently under strain because Mimi knew that Claire was actually Shawn's child and not Philip's. When Shawn learned that Mimi knew the truth he ended their relationship, and Mimi eventually moved on with Max. After discovering that, years earlier, she had accidentally killed her father, Bonnie convinced Mimi to let her take the blame and sent Mimi out of town with her younger brother Conner.

Post a Comment

Share on Facebook

Tweet this

Submit Feedback