Days of our Lives Recaps: The week of July 3, 2000 on DAYS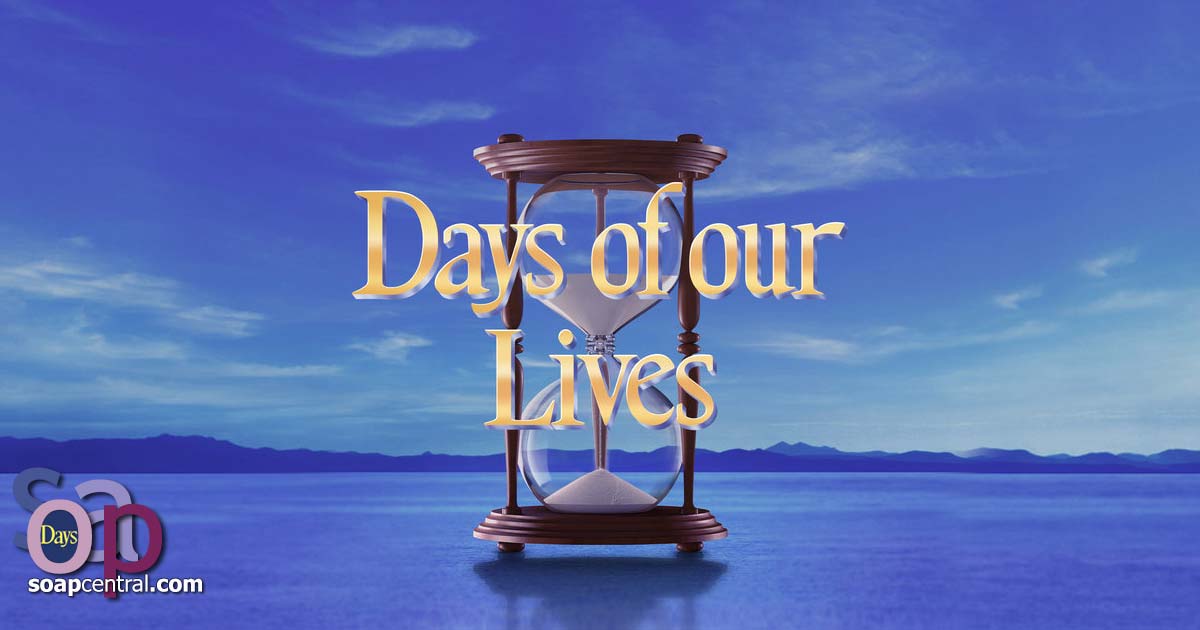 Monday, July 3, 2000
Nicole begins to tell Austin about her shocking past when they're interrupted by Rex. After Austin leaves, Rex stuns Nicole with the news that he knows her from her other name, "Misty Circle." He offers to keep her secret if she'll spend time with him but she refuses and tries to scare him by threatening to tell Victor. Meanwhile, Austin runs into Eric at the Pub and is surprised when Eric suggests that he may find Nicole is addicted to sex. Shawn warns Jason and Philip that he will be watching at the dance and that they better not do anything to harm Chloe. Jason ignores the warning and orders Jan to go get the surprise ready. Hope complains to a wary John that she is afraid that Gina is inside her. She admits that she feels closer to him than anyone except Bo. Later, Hope has trouble getting her baby to stop crying. Marlena shows John the letter from Bill Horton about the need for medical assistance with refugees in Africa. He encourages her to follow her heart and go. He then surprises her with a heart-shaped necklace. Craig convinces Chloe to go to the dance. Philip is upset when she wears a black shroud on their date.
Tuesday, July 4, 2000
Sami's pleased with her undercover work at the strip club because of all the tips she's making. Meanwhile, Brandon continues to question the owner about Roberto and learns that his girlfriend had a drug problem and moved to Paris after being kicked out of the country. He mentions to Brandon that Roberto seemed to come into some money right before he died and Angela got her hands on it. Sami overhears this and eyes Brandon, guessing that Angela could be the lead they're looking for. Victor meets with his lawyer about the future should he choose to fire Kate. Meanwhile, Lucas and Kate worry that Victor is about to boot them out of the mansion. Lucas advises his mother to get a lawyer's opinion and urges her to try to reconcile with Victor. Nancy and Craig arrive as chaperones for the dance. On the way to the dance, Chloe thanks Philip for being her date and states that she is looking forward to their evening together. Jason and Jan talk with all of their friends and remind them to vote for Philip and Chloe as prom King and Queen. When Philip and the shrouded Chloe make their entrance, the kids are amused to see how she's dressed and start to call out "ghoul girl" in response. Chloe asks Philip to remove her cloak and everyone is knocked out by her beautiful red dress.
Wednesday, July 5, 2000
Before leaving for Africa, Marlena explains to John that Dr. Bader failed to disclose to Hope that her first trimester was questionable and that could be why her baby is acting the way it is. When he suggests they talk with their lawyer Gregory, Kate tells Lucas that her troubles with Victor started after he married Nicole. Henderson leaks to them that he told Sami about seeing Roberto at the club. When Brandon pushes her to fly with him to Paris, Sami doesn't want to because of her job and Will. He takes her out to the Blue Note to work on her where they are spotted by Marlena. She asks John to keep an eye on Sami for her while she is gone. Belle congratulates Chloe on the impression she made when she removed her cloak. The two leave Philip and head outside for some fresh air. Belle returns and overhears Mimi on the payphone asking someone for drugs. She explains to Belle that her brother is terribly ill. Belle believes her and urges her to have fun and not feel guilty about leaving her brother. Meanwhile, Chloe's upset to find Nancy following her and asks Craig to take her home. An envious Nancy later complains to Craig about his closeness with her daughter. Philip takes Chloe to the dance floor where they dance close together.
Thursday, July 6, 2000
Due to NBC coverage of the Wimbledon tennis championship, Days of our Lives will not air on Thursday, July 6th or Friday, July 7th. Programming will resume on Monday, July 10th.
Friday, July 7, 2000
Due to NBC coverage of the Wimbledon tennis championship, Days of our Lives will not air on Thursday, July 6th or Friday, July 7th. Programming will resume on Monday, July 10th.