The Bold and the Beautiful Recaps: The week of October 1, 2007 on B&B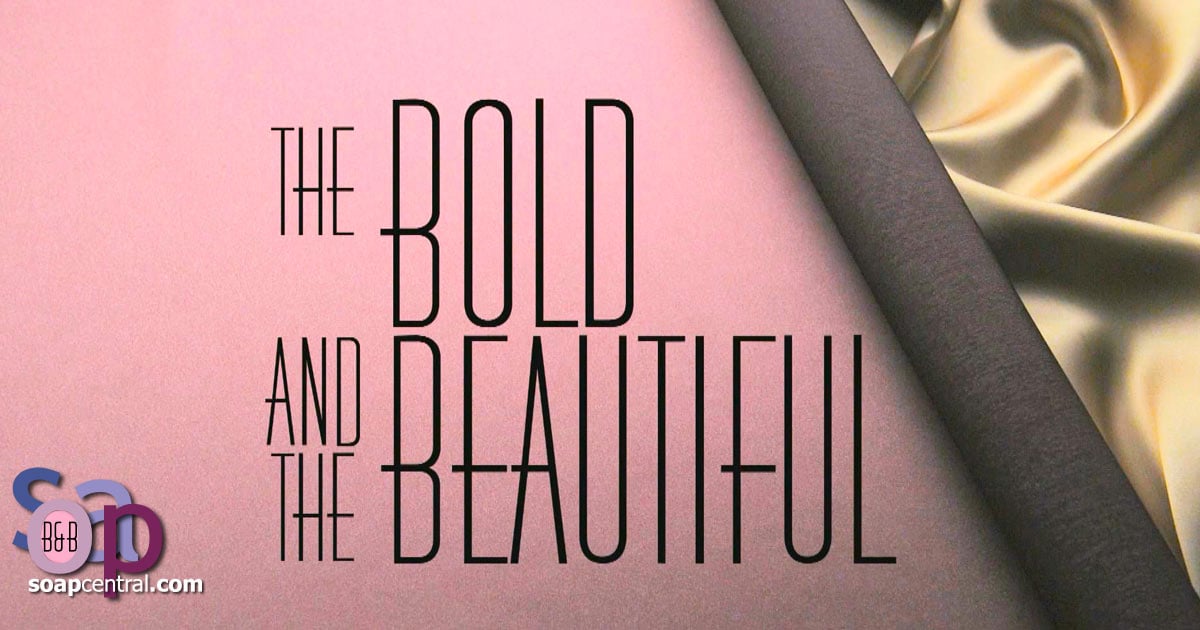 Monday, October 1, 2007
In Nick's office, Ridge tries to calm down a frantic Brooke. Nick arrives and assumes Ridge is the one who tore up the office to sabotage the Forrester Collection. Ridge and Brooke explain things to Nick and he agrees that Brooke should not have to face the crowd. Jackie storms in and also assumes Ridge tore up the place. She then tries to drag Brooke back down to the press room. Nick tells her it isn't happening and tells his mother to cover downstairs. Ridge takes Brooke to a psychiatrist where she tells the doctor that she blames herself for what happened to her because of the public image she projects. Her therapist insists that there is never any justification for forcing yourself on anyone.
Donna tells Eric he should go after Forrester Creations; it was Stephanie's fault he lost it and he shouldn't suffer anymore because of her. She also implores him to move on from her.
Ashley is annoyed when she finds out the reason why Ridge left her mid-wedding plan making was to go help Brooke. He can't go into detail which just annoys her even further.
Tuesday, October 2, 2007
At Eric's-in his bedroom, Donna encouraged Eric to Make Nick an offer to purchase Forrester Creations. Eric decided to exclude Stephanie from the offer and exclude her from owning the company
At the lab, Ashley had many questions for Ridge. Ridge was finally forced to tell Ashley that the reason he's been spending so much time with Brooke is because she was raped.
Ashley told Ridge that she understood. Ashley did not give Ridge the ring back nor did she cancel their engagement.
At Forrester Creations, Jackie reamed Brooke for walking out at the fashion show and not modeling the Brooke's Bedroom piece. Nick did not inform Jackie why Brooke walked out. Brooke later told Nick that Ridge took her over to the Rape Crisis Center where she received counseling.
Eric arrived at Forrester Creations. Eric explained to Nick that he would buy back Forrester Creations at the price Nick bought it. Eric also offered to allow Jackie to keep Marone. Nick was quick and nasty when he told Eric he would never sell the company back no matter what. Donna then pitched Eric's offer to Nick. Donna explained to Nick that Eric and Stephanie would be divorcing and that Stephanie would have any part of ownership of the company.
Wednesday, October 3, 2007
Nick agrees to sell Forrester Creations under one condition, Stephanie is out of Eric's life forever. Jackie likes the plan and hopes it will lead to a relationship with Eric and more freedom in the company. Donna tells Eric that his marriage to Stephanie is worth sacrificing if it means he will regain control of Forrester Creations. Nick pushes Eric for an immediate answer. Brooke interrupts Ashley and Ridge planning their wedding and the women have a heart – to – heart. Brooke confronts Ashley about Ashley's relationship with Rick while Ashley defends her relationship with Ridge. Ashley thinks she has finally laid down the law. Brooke takes R.J. camping, leaving Ridge behind. She decides to sleep alone in the cabin where her attacker returns to haunt her.
Thursday, October 4, 2007
Nick pushes Eric to make a decision – win his company back or stay with Stephanie. Within moments, Eric makes his choice. Eric agrees Stephanie will have no part of Forrester Creations or his heart. Nick sells the company back to Eric for the price he originally paid. Jackie and Donna are thrilled. Eric praises Donna for helping him get back the company. Eric then admits to Donna that his future with Stephanie is still uncertain. Ridge and Ashley discuss their upcoming wedding when Brooke calls Ridge from Big Bear. Brooke's frightened and Ridge rushes to her aid. Ashley tells Rick that Ridge and Brooke's relationship has been justified and everything is okay between them. Rick can't help but be upset.
Friday, October 5, 2007
Nick confronts Donna about her relationship with Eric. Donna confirms Nick's suspicions. Eric comes home to find Jackie taking a bubble bath in his tub. Eric leaves to take a phone call when Donna roams into the bathroom hoping to find Eric. Instead, she finds Jackie. Brooke, Ridge and R.J. are together in Big Bear and Brooke demands answers from Ridge. Ridge only wants to be a good parent to R.J., not a husband to Brooke.