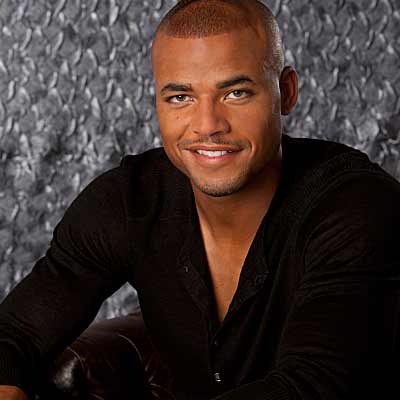 Redaric Williams
Williams is from Detroit, Michigan. He attended the University of North Texas as a student athlete playing football, as well as running track and field. Following a six month stay in London, he moved to New York City where he co-founded a social media company and continued his training as an actor.
Williams has worked internationally as both an actor and model. Recently, he became the face of Carling Black Label in South Africa and he guest starred on the television show
Damages
.
In his spare time, he enjoys traveling, writing, watching movies, riding motorcycles and meeting new people.
The Young and the Restless
Tyler Michaelson
: Y&R ups hunk factor with two new hires. [Oct 15, 2012]
: More info on Y&R's Tyler. [Dec 3, 2012]