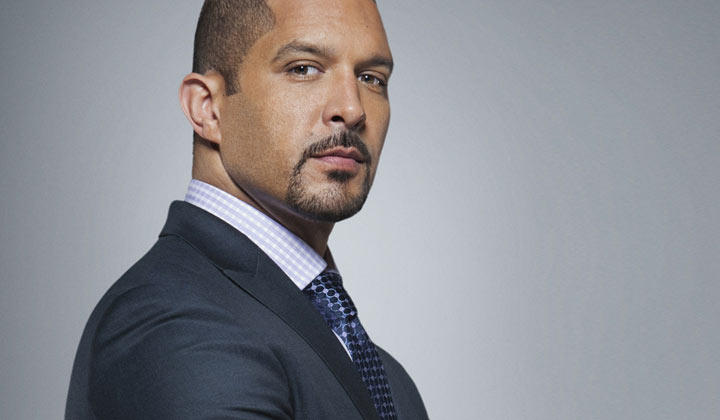 Terrell Tilford
Dr. Barton
Junr 23, 2014 to Present
Tilford received his Master of Fine Arts degree from Rutgers University's Mason Gross School of the Arts and his Bachelor of Arts degree from the University of California at Berkeley. A classically trained actor, he has worked at such acclaimed theaters as the McCarter, the Guthrie, Crossroads, the Public, New York Theatre Workshop, Actors' Gang, Symphony Space and New Perspectives Theatre Company in productions as varied as
The Rivals
,
Dutchman
,
All in the Timing
,
The Colored Museum
,
Miss Julie
, the African Company Presents
Richard III
,
Wait Until Dark
, and
Exhibit #9
.
Tilford's stage work has led to his television appearances on Guiding Light,
Soul Food
, and Days of our Lives, as well as in commercials and print campaigns. He recently completed shooting the feature film,
Ten-13
, playing a police informant.
A self-taught artist and collector, Tilford works with oils, photography, and various mixed media. He is also an avid rare book and music collector.
Tilford, who is married to his former Guiding Light co-star
Victoria G. Platt
(Vicky), was born and raised in Los Angeles, CA. His birthday is July 22.
The Young and the Restless
Dr. Barton
June 23, 2014 to Present
Single Ladies
Sean Clarke
2012 to 2014
This American Housewife
Dan
2012
The Protector
Ramon "Romeo" Rush
2011
NCIS: Naval Criminal Investigative Service
Navy Captain Jack Painter
2011
The Doctor
Christopher Rodas
2011
One Life to Live
Dr. Greg Evans
June 23, 2009
to
November 17, 2010
24
Agent Reynolds
2009
Days of Our Lives
Dr. Bob Carrington
2008
Bones
Dr. Kyle Aldridge
2007
The DL Chronicles
Robert Hall
2007
CSI: NY
Dr. Quinn Brookman
2007
Shark
Randal Hairston
2007
Lincoln Heights
Vice Principal Omar Caffey
2007
A.I. Assault
Mike Kirby
2006
Just Legal
A.D.A. Steven Yeager
2006
Girlfriends
Michael Daniels
2006
All of Us
Peyton Calhoun
2005
Half & Half
Julian Houston
2005
Star Trek: Enterprise
Marab
2005
My Wife and Kids
Rama
2004
CSI: Crime Scene Investigation
George Craven
2004
Soul Food
Malik Todd
2004
The District
Raynel
2003
MDs
Levi Hall
2002
Guiding Light
David Grant
June 8, 1998
to
August 13, 2001
Cosby
Mr. Lee
May 3, 1999
Coach
May 18, 1993 Dark House
Detective Williams
2009
Jackson
Jeff
2008
Jacob's Trouble
Omar Daniels
2006
A Year and a Day
Resident
2005
Serenity
News Anchor
2005
Intersection
Troy
2005 PLACE OF BIRTH: Los Angeles, California
DATE OF BIRTH: July 22, 1969
HAIR: Black
MARITAL STATUS: Married;
Victoria G. Platt
[Nov 2001]
EDUCATION: Has a MFA from Rutgers University and a BA from the University of California at Berkeley
News Archive
: Rumors say Terrell Tilford is exiting GL. [Jul 23, 2001]
News Archive
: Lights out for Tilford, Platt. [Aug 6, 2001]
News Archive
: GL/DAYS vet Terrell Tilford joining OLTL as a doctor. [May 4, 2009]
News Archive
: Terrell Tilford joins wife Victoria Platt on Soap Central Live. [Jul 23, 2010]
News Archive
: Tilford signed on as Y&R's Barton. [May 5, 2014]
News Archive
: Soap alum Terrell Tilford to appear on Supergirl [Jan 23, 2017]