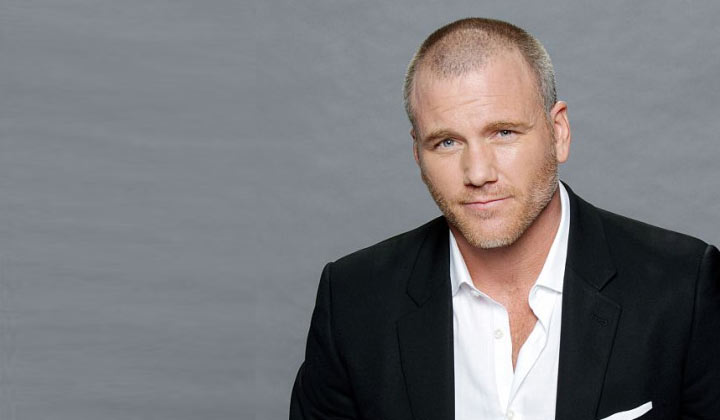 Sean Carrigan
June 28, 2013
to November 2013 [recurring]; November 2013 to Present [contract]
Sean Carrigan is a former professional boxer turned stand-up comedian, actor and producer. He made his debut on The Young and the Retsless in June 2013 as former army medic Dr. Ben "Stitch" Rayburn. Carrigan was originally hired for a four-episode arc that eventually turned into a contract role.
In addition to his role on The Young and the Retsless, Sean has appeared in numerous films, television shows and commercials, including the television movie
Call Me Crazy,
starring opposite Oscar winner Jennifer Hudson and directed by Ashley Judd. He has guest starred in the series
Modern Family,
The Closer,
Hart of Dixie,
and
The Event.
Carrigan appeared in the Tyler Perry film
Single Mom's Club," where he plays the love interest of Wendy McClendon-Covey, and in the romantic comedy Strangely in Love, directed by Sundance Award-winning director Amin Matalqa.

Sean is also a comedian and co-founder of the production company Woodhead Entertainment which focuses on original shorts, branded media and feature films. With Woodhead Entertainment, Carrigan contributes as both a producer and actor. His comedic performance as Brett Favre in the viral parody hit "Brett Favre: Rise - What should I do?" gained over 4 million online views and has garnered him great reviews. Carrigan can be seen doing stand-up comedy all over Los Angeles.

Carrigan was born in Fairfax, Va. His birthday is May 16. Follow him on Twitter at @Seancarrigan.

The Young and the Restless
Ben "Stitch" Rayburn
June 28, 2013 to November 2013 [recurring]; November 2013 to Present [contract]

Sketchy
Cop
2013

The Flip Side
2012–2013

Call Me Crazy: A Five Film
Leonard
2013

Common Law
Prince
2012

TouchTouch
Security
2012

Up All Night
Craig
2012

Hart of Dixie
Jimmy Praboo
2011

Casual: The Series
Alan
2011

The Closer
Sergeant Stanton
2011

The Event
Devon
2011

Criminal Minds
Lamott
2011

Grey's Anatomy
Todd
2010

NCIS: Los Angeles
Craig Mangold
2010

House M.D.
Guy
2010

Heroes
Police Officer
2010

Bet Your Life
Sonny Briggs
2004

Cold Case
Greg Barnes
2004

Scrubs
Paul
2002

Playing It Cool
2014

Strangely in Love
Steve
2014

The Single Moms Club
Tony
2014

Lost on Purpose
Jack Shaw
2013

Get the Guy: Kids Talk Dating Problems
Producer
2013

Average Party
Executive Producer
2013

Timmy Muldoon and the Search for the Shadoweyes Bandit
Captain McClusky
Executive Producer
2013

Extremely Dark Knight
Crook
Executive Producer
2012

Vote for Tom Corrigan
Tom Corrigan
Executive Producer
Writer
2012

Mary/MaryMary/Mary
Brian
2002

Daytime Emmys Pre-Nomination, Outstanding Younger Actor (2013, 2014)
PLACE OF BIRTH: San Mateo, California
News Archive: Y&R actor files for divorce [Jan 26, 2015]
News Archive: Daytime stars challenge Hollywood celebs to join the genre [May 5, 2015]
News Archive: Y&R's Sean Carrigan on becoming Genoa City's sexy ladies' man [May 12, 2015]
News Archive: RUMOR REPORT: Sean Carrigan out at Y&R? [Oct 5, 2015]
News Archive: Sean Carrigan comments on Y&R exit rumors [Jan 7, 2016]
News Archive: Y&R reveals new cast photo in celebration of 11,000th episode [Jul 19, 2016]
News Archive: Y&R's Sean Carrigan lands new comedy series [Jan 17, 2017]