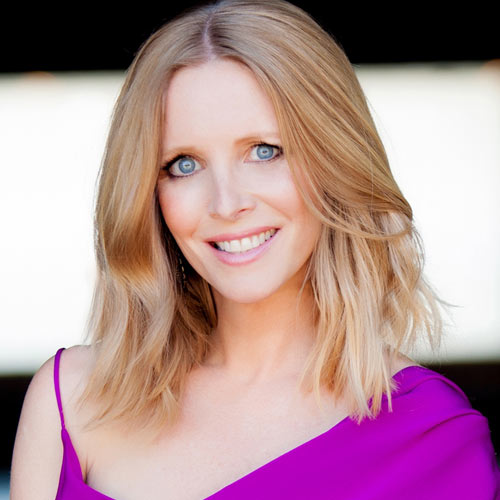 Lauralee Kristen Bell
1983 to December 2000;
July 24 and July 25, 2001
; November 2001; March 2002; June to September 2002; January 2003 to
January 24, 2005
;
March 9, 2005
to
September 15, 2005
;
March 15, 2006
;
May 26, 2006
to
May 31, 2006
;
August 28, 2006
;
July 15, 2010
to
September 28, 2010
;
January 13, 2011
to Present [recurring]
Bell, who is the daughter of Y&R creators William J. Bell and Lee Phillip Bell, began her daytime career with the series in 1977 at the age of nine as an extra in a non-speaking part and continued to make several more such appearances over the next five years. At 13, she was rewarded with a brief scene and a few lines in a role that slowly became a recurring one. Following her family's gradual move from Chicago to Los Angeles, Bell became a full-time cast member while completing her senior year in high school in 1986.
In addition to acting, Bell is an accomplished model and has appeared in many national publications. She also co-owns an upscale ladies clothing boutique called On Sunset, which is located in the Sunset Plaza in West Hollywood, California. The boutique carries such labels as Roberto Cavalli, Jean Paul Gaultier, and Blumarine.
Bell is married to photographer Scott Martin. They have two children, Christian and Samantha. She has blonde hair and blue eyes, and stands 5' 6" tall. Her birthday is December 22.
The Bold and the Beautiful
Christine "Cricket" Blair
June 12, 2007
to
June 21, 2007
CSI: Miami
Alissa Valone
2006
Past Sins
Donna Erickson
2006
Pacific Blue
Christine
April 11, 1999
Match Game
Panelist
1998
Walker Texas Ranger
Kim Rivers
May 16, 1998
Diagnosis Murder
April 23, 1995
The Young and the Restless
Christine "Cricket" Blair
1983 to December 2000; July 24 and July 25 2001; November 2001; March 2002; June to September 2002 ; January 2003 to January 2005; January 2005 - Present [Recurring]
Soap Opera Award Winner, Outstanding Supporting Actress (1999)
Soap Opera Award Nominee, Outstanding Younger Lead Actress (1997)
TEEN Magazine Favorite Soap Opera Actress (1989) PLACE OF BIRTH: Chicago, Illinois
DATE OF BIRTH: December 22, 1968
HEIGHT: 5'6"
HAIR: Blonde
EYES: Blue
MARITAL STATUS: Married; Scott Martin [Oct 4, 1997]
CHILDREN: Two; Christian James Martin [Jan 17, 2001] and Samantha Lee Martin [Oct 28 2002; 7lbs 6oz]
News Archive
: Bell to return to Y&R after a 7-month absence. [Jul 23, 2001]
News Archive
: Bell to make another return appearance. [Mar 4, 2002]
News Archive
: Maternity leave over as Bell to make long-term return to Y&R. [Mar 25, 2002]
News Archive
: There is another absence in Bell's future. [Oct 7, 2002]
News Archive
: Bell says she's ready to return from maternity leave. [Dec 16, 2002]
News Archive
: Bell drops off contract, but will continue on Y&R. [Apr 18, 2005]
News Archive
: Bell in talks with Y&R about possible brief return. [Mar 3, 2008]
News Archive
: Bell tells mom, sister-in-law she won't return to Y&R. [Mar 17, 2008]
News Archive
: Lauralee Bell serves up
Family Dinner
for web audience. [Jun 22, 2009]
News Archive
: Lauralee Bell returning to Y&R. [May 29, 2010]
News Archive
: Lauralee Bell to make an extended Y&R return. [Dec 21, 2010]
News Archive
: Supercouple Cricket and Danny headed back to Y&R. [Mar 28, 2012]