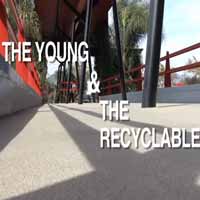 The Young and the Recyclable
Posted Saturday, August 31, 2013 12:17:23 AM
What happens when a soap opera is hit with budget cuts? Well, if you're The Young and the Restless, it sets your creativity into overdrive, and hilarity ensues.


In this outrageous parody video, the Y&R cast and crew show what happens when the show has to recast one of its leading actresses -- and the replacement is someone you won't believe. The video features a memorable performance by the late Jeanne Cooper as well as former executive producer Paul Rauch.





Share this story with friends, family or the world.

PRINTABLE VERSION
View a printer friendly version of this article
SOAPULARITY: WHAT'S TRENDING