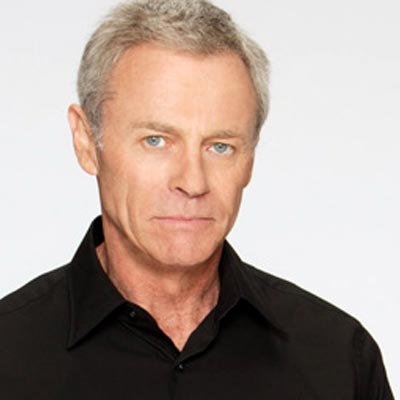 Tristan Rogers headed back to Y&R
Posted Thursday, March 29, 2012 5:11:30 PM
Tristan Rogers
(
Colin Atkinson
) will be returning to The Young and the Restless later this spring -- but his return will be brief, at least for now.
"This is a two part thing," Rogers
told Soaps In Depth
. "I go back briefly to set the scene and then you don't see me again for quite a while."
Rogers joined the cast of The Young and the Restless
in December 2010
. His most recent Y&R appearance was
in October 2011
.
The actor is best known as
Robert Scorpio
on General Hospital. He appeared as a contract player on the ABC soap from 1980 to 1992. He returned to the ABC soap for guest appearances in 2006, 2008, and earlier this month.
Rogers is expected to return to film his scenes in early April.
A Y&R spokesperson notes that the network does not comment on casting rumors.

RELATED STORY
Darius McCrary to exit Y&R

RELATED STORY
Eden Riegel learns of Y&R firing via Twitter
Share this story with friends, family or the world.

PRINTABLE VERSION
View a printer friendly version of this article
---