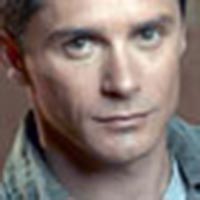 Warlock returns briefly to Y&R
By
Dan J Kroll

Posted Monday, November 26, 2007 6:44:59 PM
Billy Warlock (Ben Hollander) returns to The Young and the Restless for a brief guest set of appearance. Warlock appeared previously on Y&R from May to August 2007.
Warlock is known for previous daytime roles on both NBC and ABC. Warlock started his daytime career on CBS's Capitol, appearing as Ricky Driscoll from 1984 to 1985. He then jumped networks to NBC's Days of our Lives playing Frankie Brady from 1986 to 1987 and 1990 to 1991. He returned to the show in June 2005, but exited the show in November 2006 as the show seemingly ran out of storyline ideas for his character. Warlock enjoyed a nearly seven-year stay on ABC's General Hospital, where he played bad boy A.J. Quartermaine. Warlock ended his GH run in April 2005 when AJ was killed off.
Warlock appears on November 29th and 30th and December 3rd, 5th, 6th, 7th and 10th.
2018 DAYTIME EMMYS: RED CARPET INTERVIEWS