Be sure to
tune in to Soap Central Live on Friday, March 22
, at 6pm Eastern/3pm Pacific. It's a very special hour celebrating
soap
central
.com
's 18th anniversary, with special appearances from soap stars,
soap
central
.com
columnists, and more surprises! If you'd like to send your birthday wishes,
click here to do so
-- or you can call our 24/7 feedback line at 267.341.7627 and record a message. Your comments may be broadcast in a future episode of Soap Central Live!
Ahhh, the storyline memories: some sweet, some so sour I could barely stomach them, but through most of my 25-plus years of viewing, I have found more to love than loathe.
This week, one of the things I absolutely loved was the intros. Kudos to the brain behind this idea! For long-time watchers, it has been a wonderful, although too short, meander down memory lane. For newer fans, it has literally given them a glimpse into the past. Yes, one can always read the character bios to learn who did what with whom, and possibly why, but seeing and hearing for yourself has got to be better than simply perusing a pared-down version of events. Very nice touch, scribes.
Although I had previously labeled Marcus Wheeler ineffective and no match for Victor, this week's events caused me to change my opinion. But what exactly is he hiding, and how bad is it? It seems likely Marcus was the man Gus's wife was having an affair with, and probably also the person responsible for her death. But why would he want her dead? Was she about to go public about their affair, ruining his marriage and his career? Or, worse, had she discovered some unlawful activity that would put him in prison?
With most of the unattractive snark removed, the new and improved Abby has been sweet and fun to watch. I like that she's hounding Carmine, trying to get him to admit to his cougar indiscretion. And there are definitely sparks between Abby and Alex. I just hope her replacement, Melissa Ordway, can adequately fill her predecessor's fashionable high heels.
I see Victor is still the king of grand gestures. In the past, he wooed his women witless via a sumptuous evening of dining at the Colonnade Room, or by whisking them away to some romantic destination. These days, he's wowing his lady with a daily wedding ceremony. Unfortunately, I have been less than impressed, and hate to admit it, but I've been just a bit bored by it all. Thankfully, with Nikki's release from the hospital, the faux weddings can finally come to an end. And having just watched the wedding day promo video, I'm hoping the wait for the real thing will have been worth it.
I've read a lot of message board complaints about Dylan, mostly from fans who watched him on that other soap, but so far, I find him natural and quite likable. He seems to have chemistry with everyone he's come into contact with: kids, women, and men, and seems a pretty straightforward guy.
Of course, as is usually done with most new additions to the cast, Dylan has been tossed at several women, perhaps to see where the most heat might lie. So, it was no real surprise to see Dylan linked with Chelsea, although I was a little taken aback by their quick tumble into the sheets. Obviously this is to provide Chelsea with a sucker for her latest con. Of course I'm guessing this plot is destined for failure, since there's no way greedy Anita is going to let Chelsea link her grandchild to a pauper instead of a rich Newman.
By the way, Chelsea keeps insisting that she's changed, but I disagree. She's still singing that same old song of whiny self-pity, dripping tears, and poor-me stories on the shoulder of every man who comes around. Well, forgive me if I can't cry a river of tears on her behalf. She's a hateful, deceitful person, and I still can't stand her.
Nick is a sweet man, his polished suit of armor ever ready to don, so he can race to the rescue of whatever damsel in distress he loves at that moment. But Nick is just not that intimidating. Every time he threatens to make someone pay, instead of shivering with alarm, I find myself smiling. It's true he's been the author of many hard and painful sucker punches, and while he has the means to hire someone to do his dirty work, it's hard to convince me he has the stomach for real violence.
By the way, with all the money the Newman men have at their disposal, I find it hysterical that they can't seem to buy good security. How funny that Avery easily spotted her pursuers, yet the security Nick hired apparently never noticed a thing.
Speaking of not noticing, I hope Michael figures out soon what his tawdry wife has been up to, because groveling is just not a good look for him. Every time Lauren opens her cheating mouth to chastise Michael, I despise her a little bit more. First of all, while I'm sure the two enjoy a chance to play something other than a happily married pair, it's impossible for me to justify Lauren's infidelity as a result of Michael's so-called crime. Lauren has conveniently forgotten that Fen was misbehaving long before Michael "arrested" Fen.
The fact that Lauren continues to reject and berate Michael after what she's done is even more despicable. After the way she's made him believe everything is all his fault, when he discovers her indiscretion, I hope he is the one to pack his bags and leave her looking stupidly at the closing door. She deserves a brainless boob like Carmine.
I'm glad Jack and Phyllis are giving romance between them another go, but I'm not fooling myself into believing they will live happily ever after. Jack falls in love almost the moment his eyes lock with those of an attractive woman, but somehow, he always ends up alone.
And, finally, we come to Adam. Although this flawed young man has only been a resident of this twisted town for a few short years, it's hard to remember a time when he wasn't an integral part of the fabric. It's true he's committed a number of atrocious acts, but he's also performed an equal number of loving acts. If not for his heroic actions, Nick would have two more children to mourn, in addition to Cassie; Victoria wouldn't have Johnny to mother; and Chelsea wouldn't be around to recite her sad story to attractive strangers. And, had Adam not arrived at the burning ranch when he did, Sharon would have perished in the fire she set. Not to mention what he did for Jack when Stephanie Wheeler died on Jack's living room floor -- a good deed that will undoubtedly be punished quite severely by Victor.
When it comes to the father Adam both loves and hates, although Victor would rather kick Adam when he's down, instead of extending a hand to help him up, I'm guessing Adam wouldn't hesitate to put himself in harm's way in order to save his father from Marcus Wheeler.
Not that any of the Newmans would be likely to express even the most grudging of gratitude toward Adam no matter how many good deeds he racked up on their behalf. I've just about given up hope that they will ever accept him as a true member of their family, which, given Adam's clear longing for acceptance, is just a little bit heartbreaking.
And while we're on the topic of anniversaries, be sure to
tune in to Soap Central Live on Friday, March 22
, at 6pm Eastern/3pm Pacific. It's a very special hour celebrating
soap
central
.com
's 18th anniversary, with special appearances from soap stars,
soap
central
.com
columnists, and more surprises!
All in all, it was a great week in celebration of Y&R's 40 years, and the coming days, hopefully, with more wonderful intros, should be even better. Unfortunately, while many fans are happy with the new direction of our favorite soap, other fans are more dissatisfied than ever. Whether you love or hate the current stories, please continue to share your opinions. Keep watching and don't forget that you can send your thoughts on the show by
clicking here
. We love them, and your comments could pop up in a future column!
40 years of memories
One of my many all-time favorite moments was shown during Josh Morrow's intro. The hospital scene when Josh was singing through his tears to his dying daughter broke my heart, and when Cassie's heart monitor flatlined, I was in tears myself. It was a moment I never forgot, and I still return to the YouTube version from time to time to re-watch.
* * * * * * *
I would have Avery abducted by henchman that are related to her case, and Sharon just so happens to be with her, so Nick and Dylan could team up to find the damsels. Oh, I hope Chelsea is with them as well, and she ends up being in the wrong place at the wrong time. Of course I would like to see the baby survive, and Adam and Sharon raise the child. I have never liked Chelsea. She annoyed with Billy, Adam, Cane, and now Dylan. Go away! - Timothy


Sorry to say this but under JFP there is no hope for Y&R. I gave up and stopped watching when she discarded superior actors for one-dimensional friend, Steve Burton. He bored me on GH and is now on Y&R instead of superior actors and characters. I have no interest in the over embellishment of Tyler who never made any sense to me other than the annoyance of his constant boasting. Sounds like the current stories are rather trashy and lacking. Y&R is just another dying soap with a producer who caters to her friends rather than an allegiance to creating good drama with the best of actors. Shame on Sony and CBS for the mess. - Jaime


American soap viewers love silly fantastical fare that some writers try to take to another level that just doesn't work. This show is cookie cutter writing for cookie cutter stories. Let's break up Michael and Lauren and let the actors lead the story. Let's see Phyllis with little Phyllis. Let's try to replace Drucilla with 3 actors for one Newman story. ... Its writers who have been there, done that, and it's lame, tired, and not working, and it makes me infuriated to think these people will reinvigorate this show. - David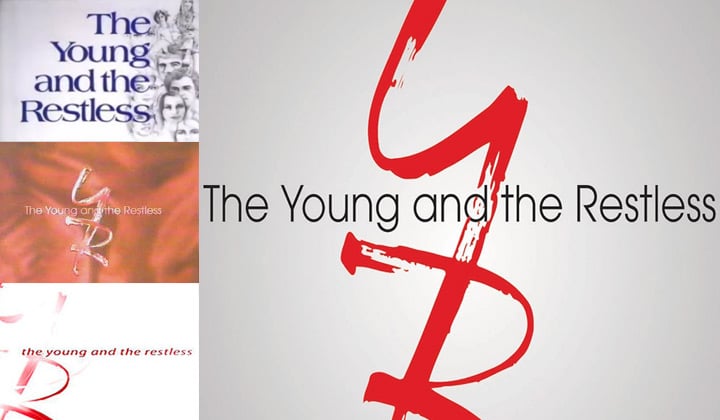 Nita
Two Scoops is an opinion column. The views expressed are not designed to be indicative of the opinions of soapcentral.com or its advertisers. The Two Scoops section allows our Scoop staff to discuss what might happen, what has happened, and to take a look at the logistics of it all. They stand by their opinions and do not expect others to share the same view point.