There's a good reason why The Young and the Restless has been America's highest-rated soap opera for over 20 years, and I think at the top of that list is the feud of all feuds, Victor Newman versus Jack Abbott. Is there any other rivalry on television to match it? I don't think so. You have to go into politics or sports to find the kind of venom and hatred that's exhibited by these two characters.
The mustache. Victor Newman, is a man so complicated, so devious and so egomaniacal that he's impossible not to watch. He's like a great movie character, Charles Foster Kane in "Citizen Kane," for instance. Victor is his own best friend. He justifies all his actions with a set of morals that change whenever he needs them to change. Take what he did in Hawaii when he saw and heard Sharon struggling to save Skye from falling into the volcano. A truly good and noble man would have jumped out from behind a tree and saved Skye. What did Victor do? He let Skye die rather than let Sharon succeed in rescuing Skye and saving Adam's life.
That kind of passive evil is a large part of Victor, but so is his generosity and kindness to people like Justin Hightower. Victor assumes that Adam killed Richard, Justin's father, and is determined to care for the young boy. How can you explain the dichotomy of Victor? I don't know. It's baffling to me -- and still compelling.
Then there's Jack Abbott. Is Jack better than Victor? Perhaps, but Jack's done plenty of devilish things, too. He did use Colleen to get at Victor and it ultimately hurt her. And for the love of Jabot, Jack's lied, cheated, and participated in unscrupulous behavior. Jack's also broken the rules -- and the law -- to set up Victor with that fake journal business. In other words, Jack's not the antithesis of Victor. He's more like Victor than he'd like to admit.
But it's when these two men are at odds, going one-on-one, trying to outwit and outplay each other, that the show really sings. This week was a prime example. We had a great game of cat and mouse with Jack following Sharon's trail to Hawaii and finding the clues she missed. Jack surveyed the landscape, realized Koa was in Victor's back pocket, and figured out that Victor was the mastermind behind Skye's relocation. It killed Jack that the information would likely free Adam, but Abbott couldn't let Victor get away with using Skye the way he did.
Of course the high point of Jack and Victor was the moment Jack discovered that Victor had moved Kyle and Diane into the ranch. Just as Jack was feeling victorious, letting Newman know that the evidence was with the D.A. and Adam was likely to be released, in walked Jack's son. You could see on Jack's face that the mustache had trumped him again, at least for that day. But the war was hardly over, and by next week, Jack would be riding high watching Victor taken away in handcuffs. You never know, but it sure keeps you comin' back for more.
In the same vein, what about Adam! Now that he's been set free again, what will he do next? You can't see him just sitting around Sharon's house watching daytime TV, right? He's too much like his father, whether he likes it or not, to keep a low profile and try leading a simple life. Of course, wouldn't that be a hoot if he and Sharon opened a diner and served scrambled eggs and hamburgers to the locals? Maybe a boutique? They could sell children's clothes.
No, not Adam. He's going to want to use that Harvard business degree to make his fortune and show his father how wrong he's been about Adam. But where on earth can Adam plant his flag? Think about it. Tucker couldn't hire him because of Ashley. Chancellor wouldn't give him a shot because of Kay's loyalty to Victor. So what's a Harvard MBA to do? Hmm…think of this. If Victoria succeeds in getting Beauty of Nature in the lawsuit, would she be open to giving Adam a second chance? It seems unlikely, but Victoria and Adam now share something in common -- being rejected by Daddy.
Don't laugh at the idea. Stranger things have happened. And if Victoria truly embraces the new baby -- thank you, Billy -- she may find herself needing a real partner in a business as big as Beauty of Nature. I wouldn't underestimate Adam's ability to convince Victoria to throw in with him.
But that's all dependent on whether or not Billy and Victoria's new baby is revealed to be Daisy and Daniel's abandoned daughter. Somehow I doubt that someone's not going to figure out that it's quite a coincidence that Billy and Victoria have adopted a child at the same time as Daniel and Daisy's baby disappeared. Now, if I were Daniel, I wouldn't mind letting Victoria and Billy be the adoptive parents. They'll love the baby and give her a good home. Phyllis, however, is another story.
Phyllis wants the kid. She wants the kid for Daniel's sake. But if this thing blows up into some kind of custody battle, Phyllis can kiss her job at
Restless Style
goodbye. There's no way Billy is going to give up his daughter and let Phyllis have it all. This is destined to be a murky, messy pile of muck!
A few other thoughts about last week… Are you as fed up with Ronan's attitude as I am? When your life is hanging in the balance, being noble is a stupid thing to do. He was worried about inconveniencing Nina by having her tested as a donor, and adamant about her not undergoing an operation if she was a match, but at what price? Does he really think he'd be hurting his mother less by dying of liver disease than by asking her for help? How twisted can you get?
The inevitable solution will be getting Chance to be the donor, and if you think there aren't loopholes in the Witness Protection system, you need to watch
In Plain Sight
. Who's to say that Chance couldn't save Ronan's life and then return to WITSEC?
Another character who isn't thinking too clearly is Sharon. I'm not talking about her love affair with Adam. I've come to accept that she's in love with him and that's just the way it is. But after her big talk to Nick about fighting for custody of Faith, did she even think twice about inviting Adam to live with her on the ranch? It was thoughtless. She and Adam don't have to live together for them to be together, and if they are under the same roof, Nick is going to keep Faith from her. Sharon needs to use the gray matter and think before she acts.
Now, regarding Colin Atkinson, Kay has now uncovered the fact that he's an ex-con. Considering the pirates at work in Genoa City -- Victor, Tucker, Jack -- is there room for a mob king? How different would Colin be from Victor or Jack or Tucker? They all have legal issues and have crossed the line. Hey, maybe that'll be where Adam winds up? He could offer to make Colin a legitimate businessman so Colin could shed his mob past? Wouldn't that be interesting?
Finally, is Jana's memory loss the real thing or is she simply trying to get Kevin back? I don't know. I thought it was a fake, but she hasn't really tipped her hand. What do you think?
Here's a letter from the mailbox -- keep 'em coming, fans!
Hey Allison, I liked your best/worst. One little snark: I don't agree that cancer is a threat that should be dealt with on soaps. Particularly if it gets in the way of telling a darn good story. Good story is everything. If Lily has to die, I'd prefer she go the way Cassandra Rawlins did. Now, that was good storytelling! - JMO
Your comments are always welcomed at
soap
central
.com
, so stay in touch. Contact us at
soap
central
.com
. And keep on reading Two Scoops every week!
Best,
Allison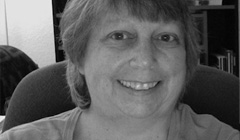 Allison J. Waldman