Marlena and Sami were upset with Will's decision to work on E.J.'s campaign unaware that E.J. threatened to reveal that Will was the one that shot him years before, not Lucas. Nicole decided to investigate on her own why E.J. hired Will. Sami had strong words for Marlena and accused her of never being there when she needed her most. Jennifer accused Nicole and E.J. of stealing Abe's job plan and taking credit for it. Daniel told Victor, Maggie, and Melanie that he had to leave Salem to work out his problems, and that he needed time alone. Marlena warned E.J. not to mess with Will or else he would have to deal with her. Roman appointed Bo and Hope to head the new task force against long-standing criminals in Salem who continued to escape the law. Bo and Hope hired Rafe and Carrie to join their team. Bo and Hope surmised that Stefano was the co-owner of the safe deposit box with Alice and devised a way to get Stefano to admit it. Abigail refused to forgive Melanie even after Melanie told her that she did not plan to have a relationship with Chad. Brady and John met to rebuild Basic Black. Brady told John that Madison might be the one. Sami seemed miffed at Carrie and Rafe's close and friendly working relationship. Abigail took full advantage of Austin's spare time and agreed to have dinner with him when she learned that Carrie was working late. Sami set up a photo shoot with Gabi and Chad that impressed Kate. Sami and Madison revealed that they working together to beat Kate at her own game, and that Sami's feud and resignation from Mad Cosmetics was a set up. Sami and Madison decided that it might be time to let Rafe and Brady in on their plan.
Dr. Lee told Sam that it was possible to find out the paternity of the baby, so Sam and Jason decided to have the test done, so that they would know what they were facing. An unknown assailant shot Sonny, but it was only a superficial wound. Sonny was certain that the shooter was Johnny, but Jason argued that it had been the work of an amateur. Kate had second thoughts about seeing Sonny when Sonny tried to keep her from finding out about the shooting. Kate arranged to meet a mystery person at the airport, but bumped into Jax instead. Michael bought a gun after Sonny and Johnny refused to kill the man who had been questioned in the attacks on the dancers without sufficient proof that the man was truly guilty of the brutal attacks. Michael was surprised when he encountered Jax on the waterfront. Jax offered Michael some fatherly advice. Shawn was shocked when the son of the man that Shawn had killed in Afghanistan turned up in Port Charles. T.J. Ashford was a troubled young man, who immediately got into a scrape with the law when he stole a car, and then went joyriding. Mac agreed to let T.J. go with a warning, because Shawn promised to keep an eye on T.J. Luke was given some unexpected news about Johnny that he quickly shared with Sonny. Carly was stunned when Johnny backed out of their deal to sleep together, in exchange for Johnny's promise to keep Michael out of the organization. Anthony arranged to marry Tracy on a yacht. Tracy was delighted when Luke showed up before Tracy and Anthony exchanged wedding vows. Maxie asked Spinelli to move in. Robin returned to Port Charles after her trip to Seattle.
» Miss a day... or more?: Comprehensive recaps for every episode this week.
» 15 years of recaps: Relive the past, research, or get caught up in our Daily Recaps Archives.
» Spoilers and previews: See what's coming up in the week ahead in The Scoop.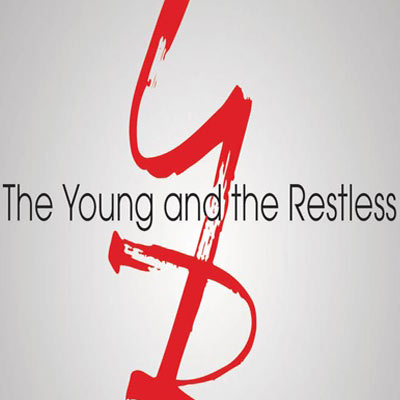 The Young and the Restless
What happened during the week of
The film footage proved that Nikki killed Diane in self-defense. After turning herself into the police, Nikki was able to recall that Adam and Diane had been conspiring to frame Victor. Jealous of Chloe's closeness with Daniel, Eden sent Kevin the picture of the two of them kissing and when he saw it, he was heartbroken. Avery agreed to be Nikki's lawyer. Angelina told Kevin the truth about not being pregnant and that she didn't need his protection. Adam and Tucker made a secret deal for Beauty of Nature. After taking Harmony's criticism, Devon agreed to get the new procedure for his cochlear implant. Nikki told Deacon she was annulling their marriage. Billy and Victoria moved Chelsea into their home to protect her unborn baby. Ronan got his job back on the force. At the Newman board meeting, Sharon voted Victor's proxy and thwarted Adam's proposal. Sharon was suspicious about Victor's plan and warned Adam that he was walking into a trap. Tucker confided in Ashley that he was working with the SEC in a sting to catch Adam. Jack discovered that Genevieve had vast funds hidden in a Cayman Islands' bank. Nikki was confused by Victor's decision to stay married to Sharon. After getting released, Victor asked Nikki to the ranch and kissed her passionately.
» Miss a day... or more?: Comprehensive recaps for every episode this week.
» 15 years of recaps: Relive the past, research, or get caught up in our Daily Recaps Archives.
» Spoilers and previews: See what's coming up in the week ahead in The Scoop.
's FrontPage --->