Summaries for the Week of Week of November 14, 2011
»
16 years of recaps
: Relive the past, research, or get caught up in our Daily Recaps Archives.
»
The news
: Keep up to date on AMC's move to the web.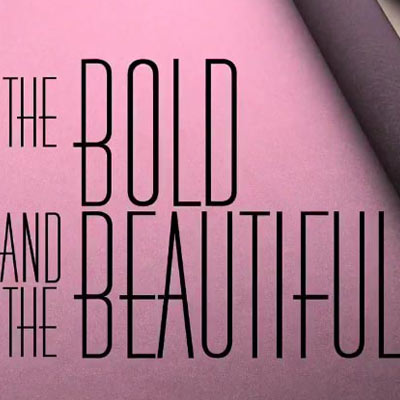 The Bold and the Beautiful
What happened during the week of
Katie told Hope that Steffy had plotted to trap Liam into marriage and was responsible for Hope getting stuck in the gondola. Hope talked to Liam and begged him to leave Steffy, but he refused. Thomas continued to pursue Hope, and promised to take her mind off Liam. Stephanie confronted Jackie and warned her to stay away from Eric. Pam freaked out that Stephen had gone to Texas and broken their engagement. She worried that he had left her for good. Pam, who had been acting erratically and seemed to be off her medications, set her sights on Nick. Jackie and Nick persuaded Pam to steal Eric's designs. In return, Nick promised to give Pam some romantic attention. Nick swept Pam into a passionate kiss after she delivered the first designs. Brooke and Ridge continued to argue about Steffy's marriage. Ridge told Brooke and Hope that they needed to leave Liam and Steffy alone. Ridge said that Liam had clearly made his decision to stay with Steffy.
»
Miss a day... or more?
: Read our comprehensive recaps for every episode this week.
»
15 years of recaps
: Relive the past, research, or get caught up in our Daily Recaps Archives.
»
Take a sneak peek
: See what's coming up in the week ahead in The Scoop.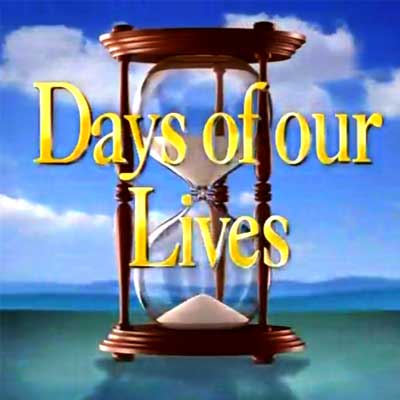 Days of our Lives
What happened during the week of
Madison felt Sami's pain after she learned that Johnny was missing and then confided in Brady about her own unhappy childhood. Sami lashed out at and blamed John and Rafe for Johnny's disappearance. She also accused Marlena of never being around when Sami needed her and for always choosing John over her. Kate asked E.J. if Stefano was behind John's legal troubles. E.J. told Stefano that he felt responsible for what had happened to Johnny because he had framed John and was blind with revenge. Austin panicked after the pub shooting and feared for Carrie's safety. John told Marlena that he planned to plead guilty to all the charges against him because it was the only way that he could protect his family. John appeared before the judge, pleaded guilty, and was lead away in handcuffs, pending sentencing. Sami went running to E.J. after hearing a frightening report that a dead child had been found wearing a shirt that matched Johnny's. Thinking that Johnny was dead, based on an erroneous news report, Sami and E.J. experienced rage, horror, and disbelief. They screamed, cried, blamed each other for being terrible parents, and then fell into each other's arms in grief. Meanwhile, Rafe and Will found Johnny hiding at the pub but were still unable to reach Sami to tell her the good news that Johnny was alive and well. Jennifer explained to a surprised Jack that he should not assume that they would get back together, because she still had feelings for Daniel. Austin told Bo and Hope that, based on his investigation of Alice's checking account, he suspected blackmail.
»
Miss a day... or more?
: Read our comprehensive recaps for every episode this week.
»
15 years of recaps
: Relive the past, research, or get caught up in our Daily Recaps Archives.
»
Take a sneak peek
: See what's coming up in the week ahead in The Scoop.
Dirty Soap
---
In the season finale, Kelly decided to talk to Nick Adler, from Stampede Management, about branching out. Kelly worried that the palette of daytime television was changing, so she wanted to get her name out, and have a backup plan in the event that General Hospital was cancelled. Nick advised Kelly to attend a fashion convention in Las Vegas, to see if she were interested in working on a clothing line. Danny advised Farah to end things with JP if JP refused to take the next step by marrying Farah. JP insisted that he wanted to spend the rest of his life with Farah, but Farah was not satisfied until JP promised that he would marry her one day. Nadia was stunned when Fary arranged to meet her daughter for lunch, and then tried to fix Nadia up with someone whom Fary approved of. Nadia turned to Brandon for help, so Brandon rushed to the restaurant. Fary was livid when Brandon showed up, so she stormed out of the restaurant with Fernando, the young man who she thought would be a better match for Nadia. Brandon warned Nadia that he was tired of Fary's behavior, so Nadia decided that it might be time to cut her mother out of her life, until Fary could respect Nadia's choices.
: Follow the link for our comprehensive recaps for this week's episode.
: Our Two Scoops columnist weighs in on the action.
Ethan discovered wet footprints at Wyndemere, but he failed to find the person who had left them. A woman, who bore a striking resemblance to Laura from the back, emerged from the tunnels after Ethan left the castle. Ethan talked to Alexis about the Cassadines, and the recent odd occurrences on Spoon Island. Sam and Jason returned home from their honeymoon. Jason decided to pick up a pamphlet about sexual abuse at the hospital, to help Sam deal with what might have happened with Franco. Monica and Matt looked on, while Jason comforted Elizabeth during a fevered hallucination about Jake. Monica warned Elizabeth not to get in the way of Jason and Sam's marriage. Sam told Jason that she needed some time alone. Lucky received a message at the churchyard in Ireland, urging Lucky to go home, because Aiden was sick. Lulu was shocked when Luke stopped by to visit Aiden. Lulu was deeply hurt when Luke admitted that everyone had advised him not to seek her out. Lucky called home, and then implored his father to get Aiden to the hospital. At the hospital, Monica advised Steve to report Elizabeth to the police for possible child abuse, because of Aiden's bruises, but Steve insisted that Elizabeth would never raise a hand to the boys. Aiden was diagnosed with idiopathic thrombocytopenic purpura (ITP), a blood disorder, in which the immune system destroyed blood platelets. Olivia questioned her relationship with Steve when she realized that Maggie and Steve shared a secret, which Steve refused to talk to Olivia about. Sonny decided that he had to stop running from Brenda, so he revealed that he would not be in Port Charles for Thanksgiving.
: Read our comprehensive recaps for every episode this week.
: Relive the past, research, or get caught up in our Daily Recaps Archives.
Brody and Natalie's marriage was halted when Tina appeared at the church with the results of the paternity test confirming that John was Liam's father. Natalie called off the wedding when she realized that Brody had known the truth for months. Roxy urged Natalie to go after John, who had decided to leave town. John was shocked when Natalie told him that he was Liam's father. John and Natalie were horrified when they realized that Brody had kidnapped Liam. Jessica questioned Ford's reasons for kissing her. Ford admitted that he had loved Tess, but he had realized that Tess was a part of Jessica. Jessica and Ford made love. Cord surprised everyone, including Tina, when he asked Tina to marry him. Viki turned to Dorian for help to obtain a marriage license for Tina and Cord, so that the couple could get married right away. Rex was stunned when he saw the woman with Gigi's face at the airport. Rex and Aubrey tracked Cutter and the woman with Gigi's face to a plastic surgeon in Brazil. Cutter opened up to Kim's friend about his father's suicide, and his mother's greedy ways. Cutter was startled when he bumped into his mother at the plastic surgeon's office. Cutter's mother was revealed to be Alex Olanov. Tomas worried that Blair regretted making love to him, but Blair assured him that she did not. Todd joined forces with Baker to remove Tomas as a threat. Baker happily agreed to kill Tomas, but Todd made it clear that he did not want Tomas dead. Tomas was surprised when Todd, not Louie, showed up for the meeting at the warehouse. Neela covered for Jack after the fire chief determined that the fire at the
had been deliberately set.