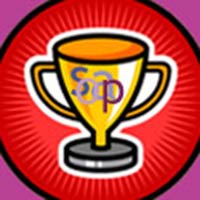 The 2014 Dankies: Now accepting nominations
By
Dan J Kroll

Posted Sunday, January 12, 2014 1:37:21 AM
To skip ahead and make your nominations, click here.
The Oscars®. The Golden Globes®. The Emmys®. Every genre of entertainment has its own awards ceremony (and some have more than one). Here on Soap Central we have The Dankies (named after Soap Central founder Dan J Kroll), one of the few awards ceremonies where you, the fans, have a say in every step of the awards process. From the nominations straight through to the selection of the winners, the fans control the process.
In order to participate you'll need to have a Soap Central user account. It's completely free. There are no obligations. We don't sell or share your email address with anyone. If you haven't signed up, you can do so by clicking here.
If you already have an account, you can click here to start making your nominations.
Share this story with friends, family or the world.



PRINTABLE VERSION View a printer friendly version of this article

---
2018 DAYTIME EMMYS: SOAP CENTRAL'S COMPREHENSIVE COVERAGE