Some familiar daytime faces made the rounds at this year's Sundance Film Festival and made stops at Udi's Gluten Free Foods pop-up restaurant. This marked the second time that Udi's appeared at Sundance to offer a full service pop-up restaurant with a gluten free menu, including quesadillas, grilled cheese sandwiches, flatbreads, and other snackables.
Julianne Moore (Frannie Hughes, As the World Turns), Rick Springfield (Noah Drake, General Hospital), Mario Lopez (ex-Christian Ramirez, The Bold and the Beautiful), and Abigail Spencer (ex-Becca Tyree, All My Children) all dropped by the pop-up restaurant and were kind enough to pose for a few pictures.
Gluten-free diets have become more popular in recent years, and until recently, finding gluten-free foods proved quite challenging. While some have chosen to go gluten-free as part of a diet program, others have to avoid gluten, a protein found in wheat and other grains, due to medical conditions.
As many as two million Americans may suffer from celiac disease, a digestive condition triggered by consumption of gluten. Emmy winner Sarah Brown (ex-Carly Corinthos/Claudia Zacchara, General Hospital; ex-Madison James, Days of our Lives; ex-Julia Larrabee, As the World Turns) suffers from celiac disease, but was not diagnosed until 2008.
Udi's Gluten Free offers a full line of gluten-free products, including cookies, pizza doughs, breads, and granola.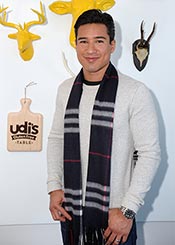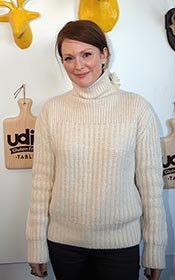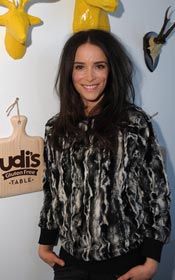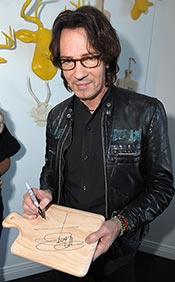 Photo Credit: Gustavo Caballero/Getty Images for Udi's Gluten Free Table