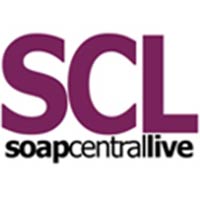 Soap Central Live? There's an app for that!
By
Dan J Kroll

Posted Tuesday, January 18, 2011 1:05:34 PM
Have you missed a live episode of Soap Central Live because you weren't in front of your computer? Now, there's an app for that and you'll never have an excuse to miss another show.
This week, World Talk Radio LLC announced that it had developed a mobile application for users of the iPhone and iPod Touch, and Blackberry and Android devices. The Mobile App is powered by AirKast, the leading Mobile Delivery Platform.
"This is another step to making VoiceAmerica and World Talk Radio truly available anywhere," World Talk Radio president Jeff Spenard said in a statement. "Internet radio is growing fast and now our listeners that use the popular Smart Phones can enjoy both our live and archived programs without a laptop or desktop system."
Listeners will be able to listen to selected live Internet talk radio channels offered by VoiceAmerica and World Talk Radio, as well as individual archived show segments that are available for on-demand listening.
The Mobile Applications are now available for free through the Apple iTunes App Store, Blackberry App World, or Android Market, depending on the user's device.
To download the free app from iTunes, please visit: http://itunes.apple.com/us/app/voiceamerica-talk-radio-network/id412135954?mt=8



Share this story with friends, family or the world.

PRINTABLE VERSION
View a printer friendly version of this article
---
2018 DAYTIME EMMYS: SOAP CENTRAL'S COMPREHENSIVE COVERAGE