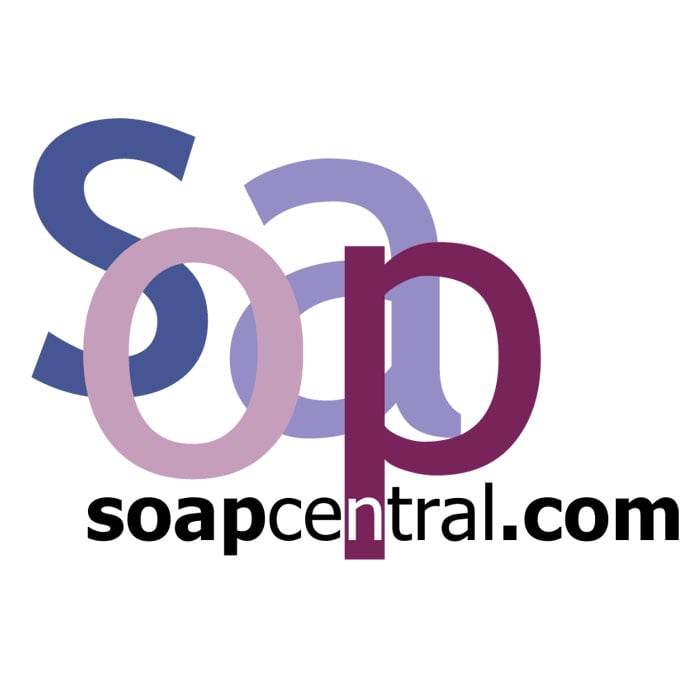 2009 In Review: The ten most-read news stories
By
Dan J Kroll

Posted Sunday, January 03, 2010 2:27:41 PM
2009 saw a lot of soap news -- much of it complete with jaw-dropping, soap opera-esque surprises. Following is a list of the ten news stories that were the most-read articles over the past twelve months. There are also two bonus articles listed for The Bold and the Beautiful and Days of our Lives. Those two soaps didn't place any stories in the top ten, so we listed their biggest stories of the year to make sure every soap is represented on the list
We've also put together a special year-end top ten list for the most-read Two Scoops columns of 2009. To see the list, please click here.
1

October 2009
ABC announces which AMC stars will continue with the show in Los Angeles

Even Santa's list doesn't get this much scrutiny. ABC has finally released its list of which All My Children stars will continue with the show once it moves to Los Angeles. While most of the show's talent will continue on, there are several stars who will not be making the move.
2

September 2009
Eric Braeden out as Y&R's Victor Newman is written out

The Young and the Restless without Eric Braeden's Victor Newman? It may seem unthinkable to fans of the CBS soap, but the unthinkable just became reality. A contract flap between Braeden and show execs has prompted the show to write out Victor and Nikki. Will either return? A rep says maybe not.
3

September 2009
Greg Vaughan out as Jonathan Jackson returns to General Hospital

In a whirlwind development, ABC has confirmed that Greg Vaughan will no longer be playing the role of Lucky Spencer. The actor's exit will allow the original Lucky, Jonathan Jackson, to return to the role he created in 1993. It's been ten years since the multiple-Emmy winner last appeared in Port Charles. Jackson reports to work this week.
4

November 2009
Julia Barr returning to All My Children

Julia Barr will reprise the role of Brooke English next year. It will mark the first time that All My Children viewers have seen the actress since the two-time Emmy winner was cut from the cast in 2006. Barr first appeared as Brooke in 1976.
5

May 2009
Chris Engen quits Y&R in reported gay story protest

The Young and the Restless is dealing with the sudden departure of yet another of its stars. In the latest surprise exit, Chris Engen has allegedly walked out in protest over an upcoming same-sex storyline. The actor joined the cast of Y&R just over a year ago.
6

September 2009
Victoria Rowell claims three actors are preventing her return to Y&R

Intrigue, secret plots, and back-stabbing. Three things that make for a juicy dramatic soap plot -- or behind-the-scenes scandal. Award-winning former Y&R star Victoria Rowell claims that several of her former co-stars are working overtime to prevent her return to the top-rated CBS soap.
7

September 2009
Report claims One Life will be cancelled next year

Is One Life to Live in danger of cancellation? It depends on who you ask. According to a popular soap columnist, the show is very much in danger. An ABC rep says OLTL's only move is to a new studio. Meanwhile, one of the show's stars says she hopes it's all just one big rumor.
8

April 2009

CBS ends Guiding Light's 72-year run, show to end in September

After 72 years, the Guiding Light is about to shine for the last time. In an oddly timed announcement, CBS chose a day usually reserved for practical jokes to announce that it was pulling the plug on television's longest-running scripted series. While efforts are being made to find another home for Guiding Light, for now the show is scheduled to go dark in September.
9

March 2009
Long rumored, recast of Michael Corinthos now confirmed

It may not come as a total surprise to General Hospital fans, but the ABC soap has announced that it has recast the role of Michael Corinthos. Rumors of a recast surfaced shortly after the ouster of Dylan Cash from the role last year. Newcomer Drew Garrett takes over the role of Michael in April. Cash made his final GH appearance in December 2008.
B
&
B

1

October 2009
Sarah Brown to join B&B one day after GH exit

Three-time Emmy winner Sarah Brown will join the cast of The Bold and the Beautiful next month. The actress has been cast in a newly created role, a role that she almost was unable to secure. How the actress ultimately landed the part is somewhat surprising.
D
A
Y
S

1

February 2009
Mary Beth Evans, Stephen Nichols sent packing

Brace yourself for another major exit, Days of our Lives fans. Actually, two of them. Mary Beth Evans and Stephen Nichols have been let go, and supercouple Patch and Kayla will be written off the canvas. Nichols and Evans debuted on Days of our Lives more than 20 years ago. The pair also appeared as on-screen lovers on General Hospital.
--->
---

RELATED STORY
NBC prepares Days with DAYS fan event. [Oct 1st, 2008]
Share this story with friends, family or the world.

PRINTABLE VERSION
View a printer friendly version of this article
---
2018 DAYTIME EMMYS: SOAP CENTRAL'S COMPREHENSIVE COVERAGE