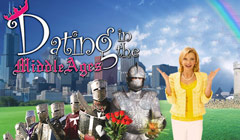 Dating in the Middle Ages with guest Deidre Hall
Posted Wednesday, July 24, 2013 12:51:19 AM
SHOW AIRS: August 2, 2013, at 6pm ET/3pm PT.
Show details coming soon!
Soap Central Live airs Fridays at 6PM Eastern/3PM Pacific on the Variety Channel of the
Voice America Talk Radio Network
.
To listen to the show, visit the Soap Central Live show page at:
http://soapcentral.com/scl
* This link will open in a new window
Share this story with friends, family or the world.

PRINTABLE VERSION
View a printer friendly version of this article
---