GET INVOLVED
An online petition has been created for those who would like to see Port Charles remain on ABC. It is the hope of the online petition to gather enough "signatures" to convince networks executives to change their mind about possibly dumping the show. For more information, click on the links below. The site will launch in a new browser window. Viewers are also encouraged to contact ABC by email to express their thoughts on the report.

Online Petition
Send email to ABC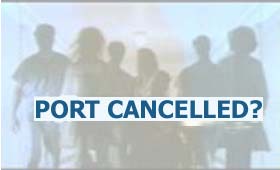 A Port Charles spokesperson is denying reports that the show is going to be axed later this year. This is not the first time that the show has been the subject of cancellation talks.
According to a report in
Electronic Media
, a trade journal, ABC is in the process of developing the first reality program for air on daytime television. The program, tentatively called Last Resort, will follow a handful of single people as they mingle and presumably couple up with others in a tropical location.
Currently, Port Charles is already taping episodes for its fourth story arc, the name of which has not yet been released to the media.
---
RELATED INFORMATION
DiscussShare your thoughts on our message board.
More News: Return to the Port Charles Online FrontPage.

2018 DAYTIME EMMYS: SOAP CENTRAL'S COMPREHENSIVE COVERAGE

MAKING HEADLINES: NEWS FROM AROUND THE SOAPS

THE BOLD AND THE BEAUTIFUL

THE BOLD AND THE BEAUTIFUL

THE YOUNG AND THE RESTLESS

THE YOUNG AND THE RESTLESS

THE YOUNG AND THE RESTLESS

THE YOUNG AND THE RESTLESS