Though the identity of the victim is not known, Port Charles will lose on of its co-stars - and it won't even happen during a Sweeps period!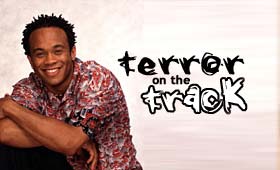 On June 4th, an unknown victim will meet his or her demise at the much-ballyhooed motocross race. The death comes as the final paragraph of the second book of "Time in a Bottle." When the show resumes the following week, the death will become a catalyst for the third and final chapter of the story arc.
The show is guarding the victim's identity quite closely.
In information reported previously by Soap Opera Central in our behind-the-scenes Emmy coverage, Port Charles' co-head writer Barbara Esensten revealed that the show would really toe the line between traditional soap storyline and its time traveling sagas in the third book. Some insiders have already begun to question whether or not another character will make a trip back in time to try to resurrect a loved on that has "died."
---