Less than one month after ascending to the helm as co-head writer for Port Charles, Jonathan Estrin has been relieved of his duties.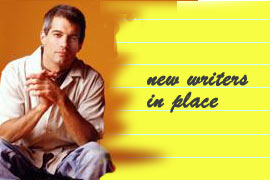 Karen Harris and Jonathan Estrin had been named Port Charles' new head writers. The pair replaced Scott Hamner, who had been head writer since March 1999. Before that, Hamner was the show's co-head writer, sharing duties with Lynn Marie Latham. Hamner will have no continuing affiliation with the show.
Harris served as
General Hospital
's co-head writer for the majority of 1996, with Bob Guza and, briefly, Richard Culiton. Jason's accident and subsequent love story with Robin, Carly's seduction of Tony, the return of the Cassadines, and the Sonny/Brenda/Jax triangle were some of the stories she helped guide while sharing the top plotting post. Harris is an Emmy winner and three-time Writers Guild of America honoree for her work on General Hospital, authored the TV-movies
Roseanne: Portrait of a Domestic Goddess
and The Joanna Stingray Story. As for Estrin, he'll bring an extensive array of primetime credits to his PC duties.
Estrin executive produced and/or co-wrote prime time series such as NBC's Sisters and TV-movies including the Elizabeth Taylor/Carol Burnett project, Between Friends, as well as Something So Right, starring Patty Duke and Rick Schroeder after serving as supervising producer of the award-winning drama Cagney & Lacey, Estrin has directorial credits for several episodes of Cagney & Lacey as well.
ABC Daytime President Angela Shapiro was said to have been overjoyed by the pair's ascension. "I am thrilled to have two such esteemed writers at the helm of Port Charles," Shapiro said in a release.
There's no word why Estrin is no longer with the show. Harris will remain on as head writer.
RELATED INFORMATION
• News Archives: Major Changes Coming to Port Charles. (Oct 9, 2000)
More Archived NewsReview more past PC news headlines.
News and More: Return to Port Charles Online FrontPage.

SOAPULARITY: WHAT'S TRENDING

MAKING HEADLINES: NEWS FROM AROUND THE SOAPS


We are testing changes to our Comments section. You can still log in to comment with Facebook, but you now have the option to log in with Twitter and Google, or with a Disqus account that is used on other sites with comments sections.