With production of One Life to Live set to begin in a little over one week, Prospect Park has confirmed the cast members that will be part of the show's relaunch. While this is the finalized cast for the first episodes, more actors may be added in the coming weeks.
Unlike All My Children, the majority of One Life to Live's cast was announced in mid-January. In fact, there will be no newly created roles -- and only two existing roles are being recast for the launch.
Melissa Archer (Natalie Banks), Kassie DePaiva (Blair Cramer), Jerry ver Dorn (Clint Buchanan), Josh Kelly (Cutter Wentworth), Florencia Lozano (Téa Delgado), Kelley Missal (Danielle Manning), Erika Slezak (Viki Buchanan), Hillary B. Smith (Nora Buchanan), Robin Strasser (Dorian Lord), Shenaz Treasury (Rama Patel), Andrew Trischitta (Jack Manning), Tuc Watkins (David Vickers), and Robert S. Woods (Bo Buchanan) are the actors appearing in the relaunch.
Additionally, Erika Slezak confirmed to Soap Central that Roger Howarth (Todd Manning) will be returning to the show, but he will not report for work until the second week of production. Slezak was not sure if Kristen Alderson (Starr Manning) and Michael Easton (John McBain) would be bringing their General Hospital roles back to One Life to Live.
As previously announced, One Life to Live has recast the roles of Matthew Buchanan and Destiny Evans. Both characters will have a bit more of an edge, as they squabble over Matthew's absentee fathering and Destiny's decision to spend time with older gentleman in exchange for money.
Robert Gorrie has landed the role of Matthew, and soap newcomer Laura Harrier will portray Destiny.
To read official statements and comments from the aforementioned actors, simply click on any of the names linked in this article to read the official statement for that performer.
If your head is spinning from the casting news, click here to see the complete, up-to-the-minute cast list for One Life to Live's reboot.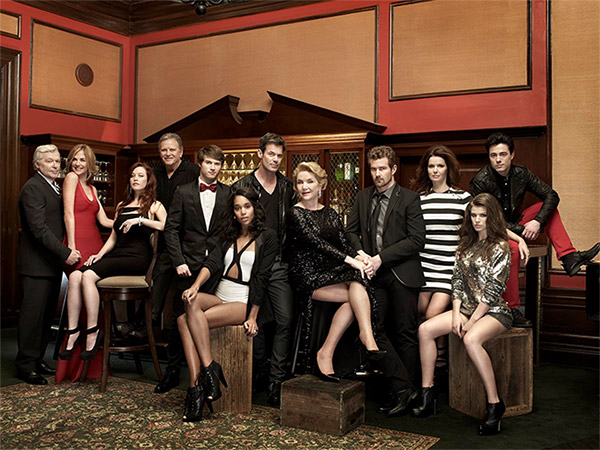 Photo Credit: Chapman Baehler
RELATED STORIES: