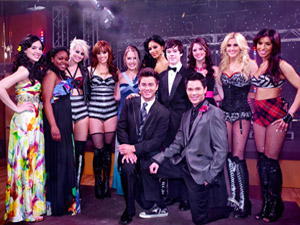 Pop stars the Pussycat Dolls are making a stop in Llanview. The group will perform their latest hit single, "Jai Ho (You Are My Destiny)," the English version of A. R. Rahman's Oscar-winning song from the motion picture Slumdog Millionaire.
"The Pussycat Dolls are unmatched in terms of their success as a girl group," One Life to Live's executive producer, Frank Valentini, remarked. "We are thrilled to have them on One Life to Live to make the prom a truly memorable event for the teens in Llanview."
There is a logical reason for the pop group to visit the small Pennsylvania town. The students of the fictional Llanview High School win a radio contest that brings the Pussycat Dolls to town to perform at their prom. In addition to just merely performing, lead singer Nicole Scherzinger will get a chance to flex her acting muscles in scenes with Eddie Alderson (Matthew Buchanan).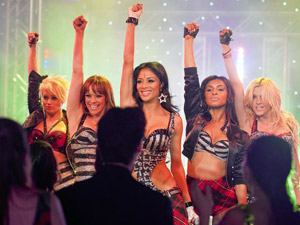 One Life to Live has been at the forefront of integrating live musical appearances into its storylines. Last year, rapper Snoop Dogg and R&B diva Mary J. Blige both appeared on the show. Snoop actually did more than just perform on stage -- he reworked the show's opening theme song and acted in a handful of scenes. Other acts to have appeared in the past include Simply Red, Erykah Badu, and Nelly Furtado.
The Pussycat Dolls burst onto the music scene in 2005 with the release of their debut album, "PCD." The album featured the girl anthem, "Don't Cha." Their second album, "Doll Domination," was released in 2008 after a minor lineup change. The album peaked at #4 on the Billboard charts and spawned the top ten hit, "When I Grow Up."
The Pussycat Dolls taped their One Life to Live scenes on March 23. They make the soap opera debut on Wednesday, May 13.
Photos: Steve Fenn/ABC