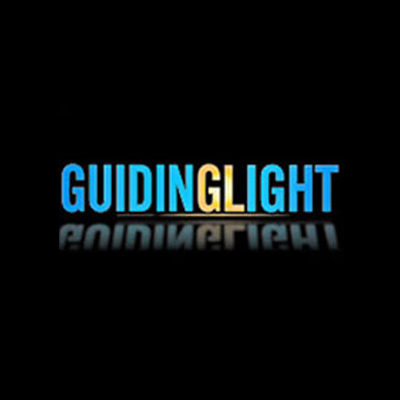 Casting Briefs
Melissa Hayden (Bridget) and Lisa Brown (Nola) will return on Monday, September 14 for a special occasion.


Morgan Englund reprises his role as Dylan Lewis on Monday, September 14.


Jessica Leccia returns as Natalia on Monday, August 17.


Fiona Hutchison reprises her role as the ghostly Jenna on both Wednesday, July 29 and Thursday, August 13.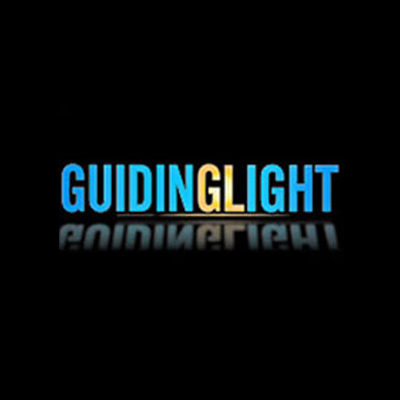 Previous Casting Briefs

In case you missed it and are now wondering "Who was that?" here are some recent casting briefs to help you out.


Sherman Howard appears as Captain Rogers on Tuesday, July 14.


Liam Joynt appears as Dooley to give Reva disheartening news on Wednesday, July 15.


Armand Schultz appears as Captain Finney on Thursday, July 16.


Tom Pelphrey returns to GL on Wednesday, August 5.


Kate Katcher appears as Mother Superior on Thursday, July 9.


Jessica Griffin appears as Shayla, Emma's camp counselor, on Friday, June 26.


Tom Pelphrey returns to Guiding Light as Jonathan this summer.


Paul Anthony Stewart returns to Guiding Light as Danny Santos beginning July 2. Click here for more.


Nancy St. Alban returns to Guiding Light as Michelle Bauer beginning July 2. Click here for more.


Peter Simon returns to Guiding Light as Ed Bauer this summer. Click here for more.


James Biberi appears as Grieci and comes to Jeffrey and Dinah's aid on Friday, June 19.


Tom Cleary appears as Kenneth to give Jeffrey and Josh shocking news on Wednesday, June 10.


Robert Eli appears as Fogarty to cause trouble for Bill on Tuesday, May 26.


Mark Elliot Wilson appears as Detective Drummond on Tuesday, May 26.


Peter Francis James reprises his role as Clayton Boudreau beginning Tuesday, May 12. Emmy winner Montel Williams had recently appeared in the role.


WTSP-TV reporter David Leonard plays a bartender who serves drinks to Dinah, Shayne, Remy and Christina on Monday, May 4


Orlando Sentinel reporter Dewayne Bevil plays a ticket-taker who welcomes Bill and Lizzie to Universal Studios on Monday, April 27.


Jeremy Palko plays Jackie, a boy who befriends Ashlee at Universal Studios from Wednesday, April 20 to Friday, May 1.


Kate Turnbull plays Clarice, the officer from Child Protective Services assigned to Henry's case, on Thursday April 23 and Friday April 24.


Jayne Houdyshell plays Judge Burslem, who decides the fate of Henry, on Friday April 24.


Zack Conroy debuted as James Spaulding on Wednesday, April 8.


Kim Allen returns as Lara, who appears in a dream to Shayne on Wednesday, April 15.


Bailey Hanks, the winner of MTV's Legally Blonde The Musical: The Search for Elle Woods, plays Amy, the Governor's daughter on Wednesday, April 8 and Thursday, April 9.


Jon Ecklund appears as Dr. Fletcher to help with the delivery of Reva's baby on Wednesday, April 1.


Chase Tonon and Trever Tonon play Reva and Jeffrey's newborn son beginning on Friday, April 3.


Gil Rogers returns as Hawk for the birth of Reva's baby on Friday, April 3.


Kit Flanagan plays the judge presiding over Phillip's court case on Friday, March 27.


Krista Sutton plays Ann, a nun who Olivia goes to for answers, on Monday, March 30.


Fiona Hutchison returns as Jenna Bradshaw on Tuesday, March 17 and Wednesday, March 18.


Ian and Chad Chlebowski make their first TV appearance on Tuesday, March 17 as Marina and Mallet's adopted newborn, Henry Cooper Camaletti.


Krista Tesreau returns as Mindy on Friday, March 6, Monday, March 9 and Tuesday, March 10.


Zack Conroy comes to Springfield as James Spaulding on Wednesday, April 8.


Tracey B Wilson appears as Jean, the bartender who welcomes Olivia to Ladies Night at Farley's on Wednesday, March 11.


Rose Courtney plays Janice, the instructor of Reva and Jeffrey's birthing class on Thursday, March 12.


John Rothman appears as Judge Greene, who presides over Reva and Jeffrey's court case on Friday, March 13.


Tyra Colar returns as Leah Bauer on Friday, March 13.


Paul Fitzgerald returns as Reva's doctor, Dr. Colin McCabe, on Wednesday, March 4.


Lev Gorn and Uma Incrocci play Mr. and Mrs. Kovac, a couple who give Mallet and Dinah trouble in Bosnia on Wednesday, March 4.


Paul Rolfes plays Randall, an attorney representing Phillip on Monday, March 3.


Gil Rogers returns when Hawk attends Reva's surprise baby shower on Wednesday, February 25.


Gordana Rashovich plays Mrs. Dovic, the Bosnian orphanage director who interviews Mallet on Friday, February 27.


Fiona Hutchison returns as Jenna, on Tuesday, February 17.


Mark Schlereth returns on Wednesday, February 11, as Hoover tails Edmund's every move.


Fiona Hutchison returns as Jenna, on Friday, February 9.


Kim Allen plays Lara, who appears in a flashback with her father Edmund on Friday, February 6.


Olivia Dicopoulos returns when Maureen gets into trouble on Thursday, January 22.


Steve Cirbus plays Crenshaw, the mysterious man Jeffrey catches rifling through Shayne's room, on Thursday, January 22.


Megan McQuillan plays Mrs. Stambler, the adoption representative who questions Mallet about his questionable past on Friday, January 23.


David Andrew MacDonald returns to Springfield with an agenda on Thursday, January 22, 2009.


Mark Schlereth returns when Roc Hoover embarks on a secret mission with Jeffrey on Tuesday, January 6.


Jeffrey Hayenga plays Brooks, an attorney whom Beth shadows, on Wednesday, January 7 and Thursday, January 8.


Jeff Lima plays Byron, a teen who gets into a fight with Shayne and threatens Dinah, on Tuesday, January 6 and Wednesday, January 7.


Aaron Schwartz plays Dr. Mansfield, the physician treating Mallet, on Thursday, January 8 and Friday, January 9.


Jonathan Fried plays Dr. Wenkel, a hypnotherapist hired for Bill on Friday, January 9.


Mr. Clean -- yes, the advertising mascot -- offers some assistance to Buzz on Thursday, December 18.


Montel Williams returns as Clayton Boudreau and Tyra Colar appears as Leah Bauer on Monday, December 1, as the Boudreaus celebrate Thanksgiving dinner.


Jennifer Roszell returns as Eleni on December 4 when Mallet surprises Marina by bringing her back to town.


Jeff Branson joins the cast as Shayne Lewis on December 1st, 2008. For more, please click here.


Tom Bloom plays Governor Young on Monday, November 3 and Friday November 7.


Ben Levin plays Chip, a student who Daisy considers asking out on Thursday, November 6.


Stephen Beach appears as the warden at Rafe's prison on Thursday, October 30.


Karla Mosley joins the cast as Christina, on Wednesday, October 22 when she and Remy cross paths.


Robert Newman returns to the canvas on Monday, October 20. Newman took a few weeks off from Guiding Light to star as in the musical Shenandoah in Augusta, Michigan.


Reminder: Karla Mosley joins the cast as Christina, on Wednesday, October 22 when she and Remy cross paths.


Scott Evans appears as Trey, a student who threatens Daisy when she tries to bust him for dealing drugs on Friday, September 25.


Dylan Chalfy appears as Harris, Cassie's neighbor on Tuesday, September 23 and Wednesday, September 24.


Michael Sabatino reprises the role of Vince Russo on August 27, and then again beginning on September 22. Russo is hired by Olivia to help Rafe.


On September 3-4, Alex Cranmer plays Dr. Hendrix, the doctor who delivers the results of Reva's tests when she has a cancer scare.


Emmy Award winning talk show host and best-selling author Montel Williams will show up in Springfield playing the role of Clayton Boudreau on Friday, August 1st and Tuesday, August 5th. Clayton is the father to Remy (Lawrence Saint-Victor) and Mel (Yvonna Boudreau), who is there to give his son some much needed love and support.


Kim Brockington (Felicia Boudreau) returns to Springfield on Friday, August 1.




Tom Bloom will appear as "Governor Young" on Friday, July 11.


James Rutledge will appear as the Minister officiating Bill and Ava's¯ wedding on Thursday, July 3.


Naelee Rae will join the cast of Guiding Light as Clarissa Marler¯ beginning on Wednesday, June 25.


Kane Manera returns as G to stir up trouble in Springfield beginning on Monday, June 2.


Kristen Connolly and John Harrison return as Jolene and Mark on Thursday, May 29.


Helen Coxe appears as Madame Marie and gives Rafe some advice on Friday, May 23.


Kate Miller appears as Sheila on Monday, April 28.


Lyle Mackston appears as Randy and has emotional moments with Olivia, Rafe and Natalia on Tuesday, April 29.


Kristen Connolly appears as Jolene and has a surprise for Reva on Friday, May 2.


Gil Rogers will make a return visit to Springfield as Hawk Shayne beginning Thursday, May 1.


Victor Bevine appears as the commissioner on Wednesday, April 23.


David Skeist appears as Skids an old friend of Gus's on Wednesday, April 23.


Clayton Smith appears as Hans to do Dinah's dirty work on Wednesday, April 16.


Wes Ramsey returns as Sam to help his sister Olivia through a difficult time on Friday, April 4 and Monday, April 7.


Mark Schlereth returns as Roc Hoover on Monday, March 24.


Ken Arnold and Charlie Hendricks appear as two federal agents who give Alan some bad news on Wednesday, March 26.


Olivia Birkelund appears as Pheobe an old flame of Cyrus's on Tuesday, March 11. Birkelund is most known to daytime audiences for her role as Arlene Vaughan on All My Children.


Carey Cromelin returns as Wanda on Monday, March 3.


Carter Niles appears as Ms. Francis and makes Jonathan very angry on Wednesday, March 5.


CBS reporter Brenda Waters from KDKA-TV in Pittsburgh, appears as herself in a scene with Frank and Marina on Thursday, March 6.


ESPN Radio co-hosts Mike Greensburg and Mike Golic will appear as two brothers who go head-to-head with Reva and Josh on Wednesday, February 20.


Ray Wiederhold and Pete Klein appear as two goons who give Jonathan trouble on Wednesday, February 13.


Jordan Mahome appears as a drug dealer who gets Marina into serious trouble on Wednesday, February 6.


Kevin Stapleton appears as Preston and goes on a date with Harley on Wednesday, February 6.


Lizbeth Mackay appears as Dr. Pleasance and tries to talk some sense into Cassie on Thursday, January 31.


Lois Robbins appears as Catherine and catches Cyrus red-handed on Friday, February 1.


Stephanie Gatschet returns as Tammy as family and friends gather for her memorial service on Tuesday, January 22, Wednesday, January 23 and Friday, January 25.


Elba Sette-Camara appears as a cop who comes to Harley's aid on Wednesday, January 16th.


Krista Sutton appears as Linda and gives Reva and Josh some hope on Wednesday, January 9.


Mark Schlereth (Roc Hoover) drops by for a visit in Springfield and has an awkward run-in with Ava on Thursday, December 27.


Lynn Stefanelli appears as Lynn and gives Bill a piece of her mind on Thursday, December 27.


John D'Leo appears as a young boy who gives Harley a scare on Friday, December 28.


Tuck Milligan appears as Chalmers and takes an important meeting with Doris and Buzz on Thursday, December 20.


Victor Buvine appears as Commissioner Thompson on Friday, December 21.


Douglas Harmsen appears as Fred and helps Will get his way on Friday, December 21.


CBS 2 News This Morning co-anchor Kate Sullivan will appear as herself on Tuesday, December 11 as she reports on the Springfield election results.


Phylis Croman appears as Andrea and shares a fun night with Bill on Thursday, December 6.


Meredith Patterson appears as Melinda a wedding planner for Gus and Natalia on Friday, December 7.


Three-time Super Bowl champion and current ESPN analyst Mark Schlereth returns as Roc Hoover to handle some nasty business on Monday, November 19 and Monday, November 26.


John Ottavino appears as Nelson, a businessman impressed with Bill on Wednesday, November 14.